News
Link Tank: Great Minecraft Alternatives to Play
Minecraft alternatives, rickrolling your Zoom meetings, Japanese theme parks' screaming ban, and more in today's Link Tank!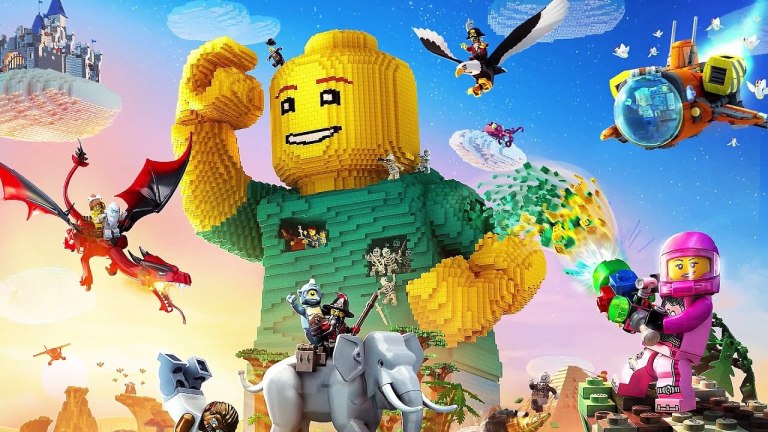 Minecraft will always have a special place in the gaming world, but for those looking for an alternative, check out these great sandbox survival games.
"Few games are as ubiquitous as Minecraft. The sandbox survival game is the best-selling video game of all time with more than 200 million copies sold. Since Microsoft acquired the game's developer, Mojang, for $2.5 billion in 2014, Minecraft has spawned ports for every platform and console, a relaunched Minecraft Classic, as well as spin-off titles like Minecraft Earth and Minecraft Dungeons."
Want to piss off your co-workers? This new tool will let you rickroll your next Zoom meeting.
"Anyone who says the Rickroll is played out isn't thinking big enough. The classic internet prank—in which web users are tricked into watching the music video for 'Never Gonna Give You Up' by Rick Astley—has been reimagined countless times in a variety of contexts. Now, Rickrolling has entered the Zoom era."
Actress Thandie Newton reveals that she turned down a role in Charlie's Angels (2000) because of racist stereotypes.
"In 2000, Newton was cast in what would be Charlie's Angels, a huge film that, while deeply problematic, is one that a lot of us grew up with and enjoyed. It would have been a big boon to her career. So, why wasn't she in it?"
The Grand Canyon National Park is re-opening. Here's what you should know before visiting this summer.
"As much as we all appreciated the wave of virtual tours that popped up when our spring travel plans were dashed to the winds, some things are just better in person. I mean can you really comprehend the overpowering magnitude of the more-than-a-mile-deep Grand Canyon from your phone? Not so much."
Archive by director Gavin Rothery, now available on video-on-demand, is a beautiful sci-fi film with a hell of an ending.
"There is something endearing about a clunky robot, with its boxy head and limbs walking around trying to be helpful. It's the same magic that made us fall in love with C-3PO and R2-D2. But beware when it comes to Archive: Whatever affection you have towards its mechanical characters only leads to heartbreak in a well-executed twist ending."
As the world slowly comes out of quarantine, Japanese theme parks are asking roller coaster riders to "please scream inside your hearts."
"As Japanese theme parks start to reopen, guidelines have been issued to (hopefully!) help ensure a safe experience for visitors, including visitors being asked not to scream on roller coasters. According to The Wall Street Journal, a video message tells park visitors, 'Please scream inside your hearts.'"