News
Link Tank: Live-Action Minecraft Movie in Development With Jason Momoa
Aquaman is going blocky, what we know about Gorr the God Butcher, a fan saw Spider-Man: No Way Home a lot of times, and more in Link Tank!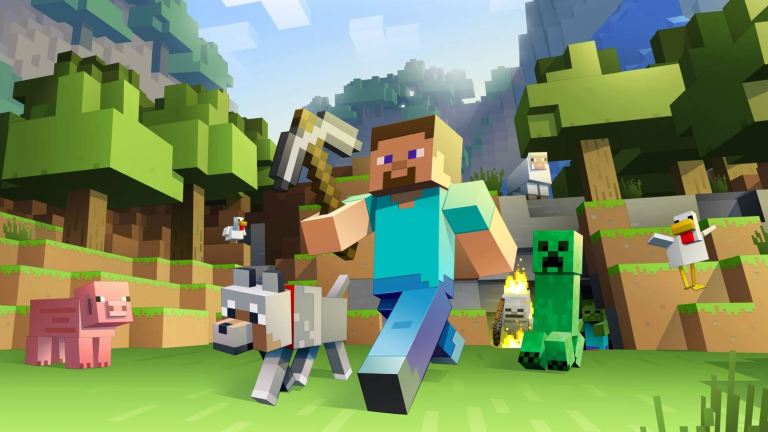 Aquaman himself, Jason Momoa, is heading to a different (and much blockier environment) for the live-action Minecraft movie.
"The Aquaman actor is in final negotiations to star in a live-action adaptation of the hugely popular and successful world-building game by Mojang Studios and Jared Hess, the director of Napoleon Dynamite, is currently attached to direct. The Ankler first broke the news which was then confirmed by multiple trades."
He wasn't seen in the trailer, but here's all we know about Christian Bale's villain Gorr the God Butcher in Thor: Love and Thunder.
"Thor 4's trailer introduced us to all of the characters outlined above. It establishes these characters' returns and debuts, as well as teases Thor's journey of self-discovery as he considers quitting the superhero business. We even got more of Star Lord's (Chris Pratt) and Thor's hilarious chemistry. However, the trailer noticeably lacks any mention of the villain. In spite of that, there is very much a villain in Thor 4, and the secrecy surrounding him is elevating the anticipation for his reveal."
Squirrell Girl is finally getting some love after the failed TV attempt, but it's a podcast this time.
"Something that Marvel Studios has traditionally been good at is casting, which is why Disney was able to hang so much of the Marvel Cinematic Universe on the appeal of Robert Downey Jr.'s Tony Stark, but one casting decision is so good that it has transcended the fact that every attempt to do something with it has mostly fallen apart. We're talking about Milana Vayntrub as Doreen Green, a.k.a. The Unbeatable Squirrel Girl, star of one of Marvel's best books of the decade."
A new Guinness world record has been set, this time for seeing a movie in the theater the most. This fan saw Spider-Man: No Way Home on a staggering 292 different occasions.
"A fan has now regained his Guinness World Record by watching Spider-Man: No Way Home 292 times at the cinema. The feat was achieved by Florida's Ramiro Alanis, who previously held the world record for watching Avengers: Endgame 191 times. Unfortunately for him, the record was subsequently broken by Arnaud Klein, who managed to watch Kaamelott: First Instalment 204 times. Hoping to win his record back, Alanis has now managed to watch No Way Home a staggering 292 times."
The last season of Better Call Saul is upon us, but what will go down? Let's take a closer look at some juicy fan theories.
Better Call Saul is going off to that great big Cinnabon in the sky. The critically acclaimed Breaking Bad spinoff is back for its final season after a two-year hiatus—two years that gave fans plenty of time to theorize about the fates of their favorite characters and the hidden meanings behind their actions."
A new Warzone update is coming, featuring none other than Godzilla and King Kong!
"Activision revealed a trailer for a future Call of Duty update, with an intriguing tease that could point to the inclusion of Godzilla and King Kong (we aren't joking). This seemingly corroborates industry insider Tom Henderson's February 2022 Xfire report, which claims the two monsters will be added to Warzone and Vanguard soon—possibly as a limited-time event similar to Fortnite's massive end-season boss battles. While this sounds like an exciting premise that could reinvigorate the COD franchise, Warzone's rocky state and Activision's worsening legal issues mean the timing of the announcement especially unfortunate."