News
Link Tank: LEGO Reveals a 6,000+ Piece Star Wars The Mandalorian Razor Crest Model
Some major toy news, the Super Bowl Halftime show is set, a Bridgerton spinoff is coming, and more in Link Tank!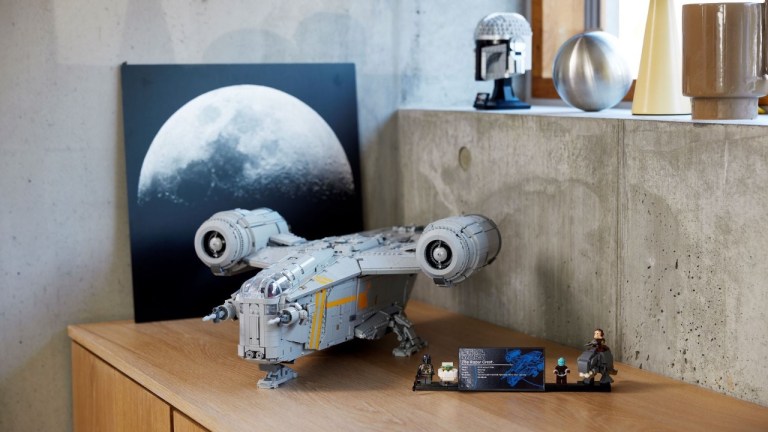 LEGO Star Wars fans prepare to feast! LEGO just revealed an absolutely massive rendition of the Razor Crest from The Mandalorian, constructed with over 6,000 pieces!
"The LEGO Group is thrilled to reveal their latest Star Wars Ultimate Collector Series (UCS) – the LEGO Star Wars Razor Crest construction set based on the starship from the beloved series The Mandalorian. The new LEGO Star Wars The Mandalorian Razor Crest set measures an impressive 72cm long, making it the biggest-ever LEGO model of the starship, and is ready to take you on bounty-hunting adventures across the galaxy!"
Bridgerton fans rejoice, a new prequel series focusing on Queen Charlotte is coming to Netflix.
"Fans of Netflix's swoonworthy period romance Bridgerton can't get enough of the steamy shenanigans of the ton. So it's no surprise that the massively successful franchise is branching out with prequel series Queen Charlotte: A Bridgerton Story. The character, played by Golda Rosheuvel in the original series, will star in her own series that follows her courtship with King George III and her rise to power in the new series from Shonda Rhimes."
Have you ever wanted an action figure of yourself? If so, now you're in luck with a new series from Hasbro.
"Back in July, Hasbro revealed that it had partnered with the 3D-printing company, Formlabs, to allow San Diego Comic-Con attendees to create a custom action figure with their own likeness. Availability was very limited, but today Hasbro has finally revealed when anyone can order their own Selfie Series figure, and a price tag that's unfortunately a bit higher now."
She might have backed out of doing the Super Bowl Halftime show, but Taylor Swift's new album is dropping next month.
"The first chills of fall have officially crept in, and with it comes a wave of new album releases. The biggest and most elusive record comes from Taylor Swift, who's kept nearly every detail about the forthcoming Midnight under wraps. Swift's quickly become a fall mainstay, with the cozy Evermore and Folklore, so get those cardigans ready."
Speaking of the Super Bowl Halftime show, Rihanna confirms she'll be this year's performer.
"Rihanna been drafted to headline the Super Bowl LVII halftime show, the NFL has confirmed. Following a report from TMZ that she's been in discussions with the NFL and Roc Nation about performing at State Farm Stadium in Glendale, Ariz., on Feb. 12, 2023, the pop star took to Instagram on Sunday to share a photo her tattooed hand holding up an NFL-branded football."
Vince Gilligan and Actress Rhea of Better Call Saul fame are reuniting for a new TV series on Apple TV+.
"Vince Gilligan, the creator of Breaking Bad and Better Call Saul, has cast a familiar face in his new show. The forthcoming series, which has yet to be titled, will see Gilligan once again join forces with Better Call Saul's Rhea Seehorn. Seehorn portrayed attorney Kim Wexler, appearing in nearly all of the show's episodes across six seasons. The actress' portrayal of Wexler went on to win her an Emmy Award for Outstanding Supporting Actress in a Drama Series just earlier this year."