News
Link Tank: LEGO and 2K Team Up for Racing Game
A new LEGO game has been announced, a Star Wars veteran returns in The Mandalorian, the best Keanu Reeves movies, and more in Link Tank!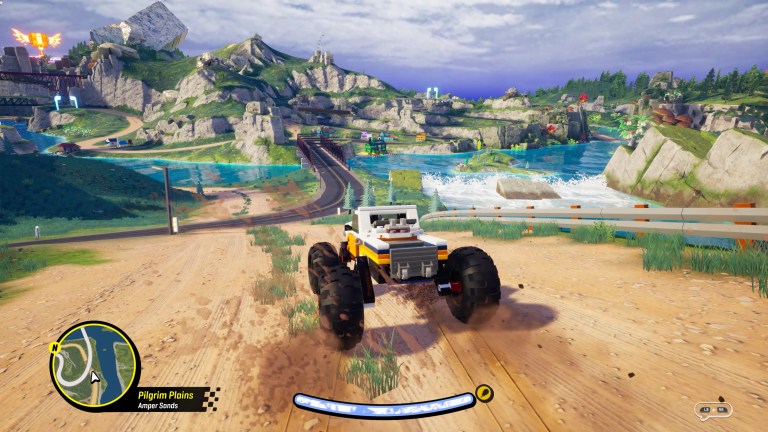 LEGO meets 2K in a Mario Kart-esque game? Shut up and take all our money!
"Today, 2K and the LEGO Group announced LEGO 2K Drive, the ultimate AAA driving adventure game, available worldwide on May 19th, 2023. Developed by Visual Concepts, LEGO 2K Drive evolves the iconic LEGO play experience with a vast, open world where players can build any vehicle, drive anywhere and become a LEGO racing legend."
Yes, that actor returned to Star Wars in the latest episode of The Mandalorian, and it was enough to make a grown-up cry.
"The Mandalorian has constantly been changing and growing to keep fans engaged in the story of Grogu and Din Djarin (Pedro Pascal). From season 1, we were watching their journey together and how the two grew as a duo. In season 2, it was all about trying to get Grogu to the Jedi so he could find his 'people,' only for Din to realize in The Book of Boba Fett that Grogu's people are actually the Mandalorians and, more importantly, Din himself."
Peaky Blinders writer Steven Knight is now set to pen the script for the upcoming Star Wars flick Damon Lindelof exited.
"The drama behind the scenes at Lucasfilm just gets more and more interesting. Days after it was announced that writers Damon Lindelof and Justin Britt-Gibson departed what is now expected to be the next Star Wars movie, writer Steven Knight has apparently picked up the reins."
Keanu Reeve's latest John Wick film hits theaters this weekend! To celebrate, here is a look back at some of the beloved actor's best performances.
"There's no one in Hollywood quite like Keanu Reeves. There's something otherworldly about him, a profound sensitivity that transcends his roles and carries over into his kind, soft-spoken public persona. Few could have managed to evolve from teen heartthrob to stone-cold badass as gracefully as he has."
The remake of Metroid Prime is already out, but here are some additional re-creations of classic video games to look forward to in 2023.
"This year is completely stuffed with video game remakes and remasters, like the gaming world is an overgrown hermit crab stubbornly holding onto a little cone-shaped shell. While you might wish to be born again every month or so, video games aren't afraid to rehash what they are again, and again. To make sorting through games' self-assured recapitulation easier, though, I put together a list of every major remake and remaster you'll be able to play in 2023."
Chris Tucker hints that he and Jackie Chan will return for a fourth Rush Hour film.
"Chris Tucker is strongly suggesting an appearance in the upcoming Rush Hour 4 film. The actor/comedian and Jackie Chan's franchise co-star teased the news in a recent interview with Audacy's V-103, "'Rush Hour 4,' that's something I definitely will probably drop in there because I love working with Jackie, but I've got some new stuff that I think you're really gonna like. I'm excited about it."