News
Link Tank: Lawrence Kasdan Is Interested in Writing a Solo Sequel
The future of a Solo sequel, the DCEU, Mario Kart, and more in Link Tank!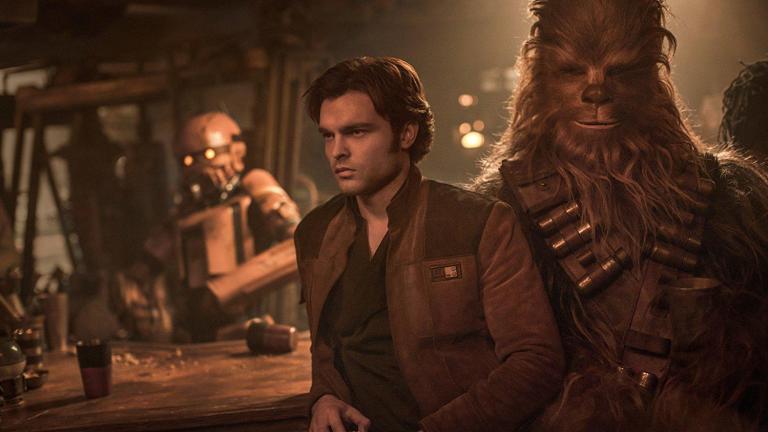 Iconic Star Wars writer Lawrence Kasdan is ready to get to work on a sequel to Solo: A Star Wars Story.
"It's one of those movie-making factoids that seems impossible to believe: the idea George Lucas would have handed over the keys to both of his fledgling franchises to an up-and-coming screenwriter with only two previous feature film credits. And when you talk to Lawrence Kasdan in 2022, he laughs and shakes his head. Over four decades later, even he can't believe it."
To no one's surprise, #ReleaseBatgirl has already begun to circulate around social media.
"After HBO Max and Warner Bros. Discovery's sudden and startling cancellation of the Batgirl film that was already shot and in post-production, a growing number of fans are calling for the movie to be released on HBO Max or in theaters. I've even seen jokes (but also maybe not jokes) from people online asking for the movie to be mailed to them and they'll get it into the people's hands. Similar to online campaigns like #ReleaseTheSynderCut or a number of #SaveOneDayAtATime, fans are calling for Warner Bros. Discovery to #SaveBatgirl."
DC apparently has a new strategy for their cinematic universe, which sounds a lot like an old strategy they should've been using since day one.
"Can DC ever chart a course to navigate out of Marvel's shadow? That's been the question for the last 10 years (since the conclusion of Christopher Nolan's Batman trilogy). Newly crowned Warner Bros. Discovery chief David Zaslav thinks he has the answer, which is… the same thing the guys before him tried to do, basically."
Have you ever wondered what it would look like to have chainsaws for arms and a head? Well, a new anime called Chainsaw Man gives you a brutal answer.
"Tatsuki Fujimoto's breakout manga Chainsaw Man is an incredibly bloody gorefest that balances its gonzo premise with deeply heartfelt, emotional character arcs. Originally serialized in Shōnen Jump starting in 2018, the series is a violent exposition on human fear, and the deals we make with our own devils. Studio MAPPA is adapting the manga into a serialized anime and all the trailers so far have been absolutely wild, and this newest one is no exception."
A new leak for Mario Kart 8's latest DLC hints at the plethora of new courses that will be added to the game.
"Nintendo hasn't revealed what the majority of Mario Kart 8's new courses will be, but players think they already know thanks to some clues reportedly left in the latest DLC files. Dataminers say the latest update contains a ton of leftover music references that hint at what 14 of the remaining 32 courses will be."
In an odd fashion, acclaimed director Quentin Tarantino shared his thoughts on a new film, Top Gun: Maverick.
"While speaking on the ReelBlend alongside his Pulp Fiction co-writer Roger Avery earlier this week, Quentin Tarantino, who typically does not disclose his opinion on new movies, offered a rare review of Top Gun: Maverick. Before sharing his thoughts, the revered director explained that he normally does not like to discuss new films because he is 'only forced to say good things' or else he'll be quoted for 'slamming someone.'"