News
Link Tank: Jensen Ackles Is Finally (the Voice of) Batman
Jensen Ackles voicing Batman, a Jack the Ripper suspect, best sci-fi/fantasy books in April, and more in today's Link Tank!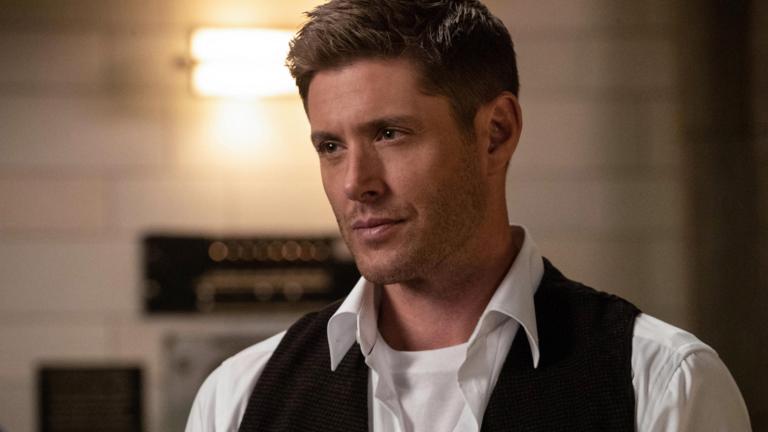 After years of talk amongst fans, Jensen Ackles will finally be (the voice of) Batman in the upcoming Batman: The Long Halloween: Part One.
"At long last, a collective dream has come true and Jensen Ackles is playing Batman. Yes, after literal years of jokes and connections to Bruce Wayne on screen and off, Ackles will voice Batman in the upcoming animated feature Batman: The Long Halloween: Part One."
Prince Albert Victor, grandson of Queen Victoria, was a Jack the Ripper suspect thanks to an article by one Dr. Thomas Stowell.
"In November 1970, The Criminologist published an article by Dr. Thomas Stowell, an octogenarian surgeon with some thoughts about the identity of Jack the Ripper. In his youth, Stowell was friends with Caroline Acland, the daughter of a royal family physician named Sir William Gull. According to Acland, her father had treated a young gay man with syphilis, which he had possibly contracted from a prostitute in the West Indies…"
From Abducted in Plain Sight to Fyre: The Greatest Party That Never Happened, here are the best documentaries Netflix has to offer right now.
"Netflix is the great equalizer. When you're sifting through zillions of movie options, the traditionally niche art of documentary can go toe to toe with Hollywood blockbusters, which means that previously unheard stories have a more equal opportunity to flourish. That's all the more important for documentary films and docuseries, which never reach the heights of popularity comic book movies and other mass-consumption summer fare enjoy."
On this April Fool's Day, here's a plea from all of us to brands everywhere to leave the jokes and gags to professional jokesters.
"Comedy is hard. It's an actual skill. But one day a year, every brand's marketing department suddenly think they're jokesters. This ends up having predictable results. But while the whole principle of online April Fools used to be dumb and harmless, now it really needs to end."
Round out your reading list with the best science fiction and fantasy books April has to offer!
"This month we've got teenage telekinetics, magical twins, shapeshifters, supernatural detectives, space adventures, palace intrigue, fantasy epics, monsters, and more—plus the first-ever YA fantasy novel by io9 co-founder Charlie Jane Anders. Read on!"
From effectiveness to life after your shots, here are some facts young people need to know about the COVID-19 vaccine as they become eligible for it.
"Earlier this month, President Joe Biden made a surprising announcement. He directed all states to make every adult eligible to get the Covid-19 vaccination, with May as the deadline for the vaccine to become available to all. That's exciting news for young adults who have anxiously waited their turn to get inoculated."