News
Link Tank: Jared Leto, Ben Affleck Receive Razzie Nominations
Some high-profile actors got nominated for the wrong awards, Awkwafina responds to her critics, those Stark Drones might still be floating around, and more in Link Tank!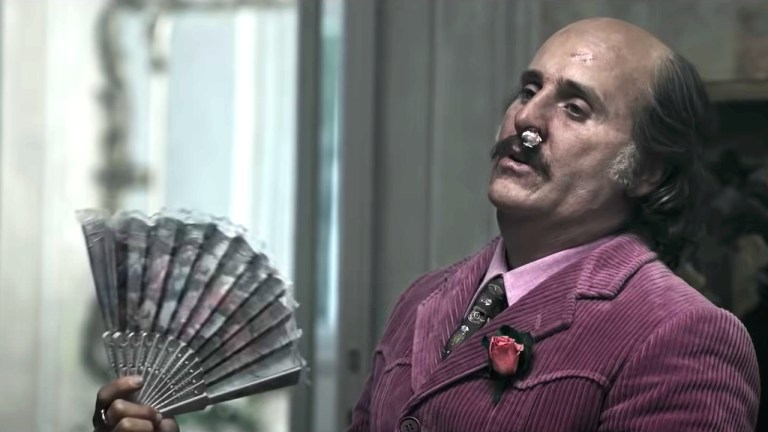 Ben Affleck and Jared Leto have secured nominations for the wrong kind of supporting actor award.
"When it comes to performances that instantly inspire Oscar buzz, Ben Affleck's performance in The Last Duel has been a big one this year. The Ridley Scott film is a bit controversial in the sense that it was 'underperforming,' and the conversation inexplicably switched to talking about the future landscape of cinema instead of recognizing that a movie that shows a sexual assault twice might just not be something people want to watch."
Are those pesky drones from Spider-Man: Far From Home still around? One of the most recent Marvel leaks suggests so.
"While most of the photos hosted on Imgur show lead star Iman Vellani in Kamala Khan's homemade Captain Marvel cosplay, there is one important photo with two crewmembers carrying a Stark Industries prop drone. While the photos are grainy, the drone is unmistakably one of the drones from Far From Home."
Valentine's Day is right around the corner! Here are ten romantic movies that will also (potentially) scratch your nerdy itch.
"A few years ago we compiled a list of nerdy romantic (or at least thematically relevant) movies to stream on Valentine's Day, including titles like 13 Going on 30 and My Bloody Valentine. (We did that a few times, actually.) Those recommendations still stand, but if you need a fresh list of sweet (and bittersweet) sci-fi and fantasy tales to watch this February 14, this new list of 10 has got you covered."
Shang-Chi and the Legend of the Ten Rings star Awkwafina responds to criticism about her comedy on Twitter.
"Actor and comedian Awkwafina's Twitter account has been silent since late 2019, a period that's seen two major things happen in her life: A massive uptick in her profile and career success, courtesy of films like Crazy Rich Asians, Raya And The Last Dragon, and Marvel's Shang-Chi, and a commensurate increase in periodic questions about her use of AAVE (African American Vernacular English) and the use of a 'blaccent' mimicking stereotypical speech patterns associated with Black Americans in many of her more comedic roles."
The anime studio that creates Gundam is going through a significant rebranding for the first time in 50 years.
"Founded in 1972, Sunrise Inc. is one of Japan's most famous anime studios. The studio's corporate name will be no more starting this spring. IT Media reports that Sunrise will become Bandai Namco Filmworks as of April 1st 2022. Bandai Namco Arts and Bandai Namco Marketing will merge with Sunrise to form the new entity. Sunrise president Makoto Asanuma will assume the role as president and CEO of Bandai Namco Filmworks."
Fifty-eight years ago this week, The Beatles made their debut in America on The Ed Sullivan Show. Here are some fun facts about the iconic performance.
"In 1964, Beatlemania officially reached America. On February 7, 1964, the Fab Four—John Lennon, Paul McCartney, Ringo Starr, and George Harrison—boarded Pan Am Flight 101 at London's Heathrow Airport with an estimated 4000 fans on hand to wish them good luck on their first trip to America. When they landed at New York City's JFK Airport several hours later, another crowd of approximately 4000 (screaming) fans were waiting for the band. But that was nothing compared to the number of people who tuned in to see the legendary rockers perform on The Ed Sullivan Show on February 9, 1964. Here are 10 things you might not know about that historic television event."