News
Link Tank: How the Final Girl Role Evolved in Horror
Women's roles in horror, everything to know about the new coronavirus, Mechanical Turk horror stories, and more in today's Link Tank!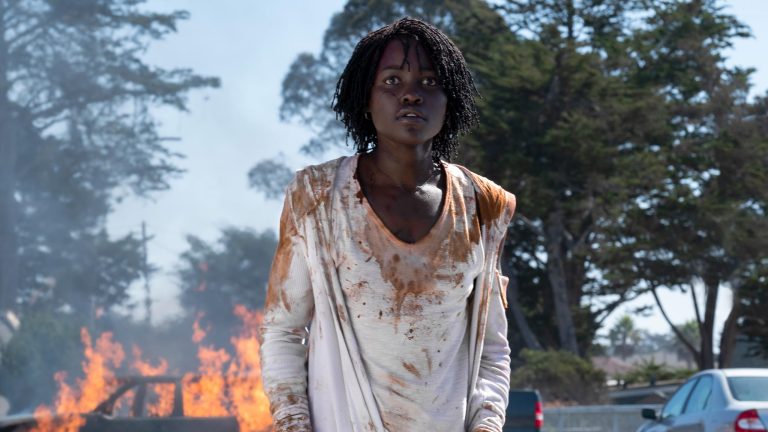 The role of women in horror movies is evolving, and the Final Girl trope is no longer the same.
"The image of a panicked scream queen running in terror from a monster or other night stalker is a cornerstone of the horror genre. As you read that sentence, a montage of specific scenes from many films spanning several eras of horror no doubt filled your mind. Women have always been connected to horror films. The 'Final Girl' is essential to the genre trope checklist. The roles of women are still very much the lifeblood of horror films, but the Final Girl is being redefined. We're trading in our screaming victims for battle-hardened warriors and angels of vengeance."
The Wuhan coronavirus is one of the most deadly viruses spreading. Here's everything you need to know about it.
"This morning, the Centers for Disease Control and Prevention (CDC) confirmed the fifth case of the recently discovered coronavirus in the U.S. Find out what it is, where it is, how to avoid it, and all the other need-to-know information about the illness below."
Mechanical Turk, Amazon's on-demand microtask platform, is riddled with horrors and abuse, according to Gizmodo's surveys.
"The workers of Mechanical Turk, Amazon's on-demand micro-task platform, say they have encountered mutilated bodies, graphic videos of botched surgeries, and what appeared to be child pornography. They say they have been asked to transcribe Social Security numbers and other personal data. Sometimes their temporary bosses, "requesters" in Amazon's parlance, allegedly ask their anonymized employees to send along their underwear, take photos of their feet, or to draw pictures of their genitals. They say they have been paid to recount traumatic instances in their lives—a cancer diagnosis, severe depression, or the death of a loved one—often for less than a dollar."
With plastic being so difficult to recycle and reuse, can we help the enviroment by coming up with a better version of it?
"Worldwide, less than 10 percent of the plastic we use gets recycled. Most ends up in a landfill. And much of that eventually makes its way out to sea, clogging up our oceans. And here's the extra bad news: Global demand for plastic is projected to triple by midcentury. Here's the problem with plastic: It's super useful, lightweight and strong, and smooth and flexible. Back when Dustin Hoffman's legendary character in the movie, The Graduate was entering the workforce a half-century ago, the career advice was simple: 'Just one word: Plastics!'"
A new Rise of Skywalker theory may explain why *SPOILER* Kylo Ren disappeared so quickly after saving Rey.
"While it's been more than a month since the release of Star Wars: The Rise of Skywalker, fans are still poring over every detail of the film. In a pivotal scene, General Leia Organa reaches out to Kylo Ren with the Force while he's fighting Rey. Though she only whispers his name, it seems to draw Kylo back from the brink of darkness. A startling fan theory suggests Leia may have also played a key role in saving Rey as well, while putting to rest one of Episode IX's biggest mysteries."
Check out the best original movies on Netflix of all time, as picked by our friends over at Thrillist!
"Netflix has been releasing feature-length original films ever since 2015's Beasts of No Nation, but the streaming service didn't become truly impressive until 2019, when its slate was stocked with genre gems and big-stakes theatrical releases. In between, the streaming behemoth has unleashed movies that range from cheesy Adam Sandler comedies to harrowing allegories about factory farming, all in an effort to revolutionize the way you watch movies and TV."