News
Link Tank: Get Tickets to See The Lord of the Rings Live in Concert
Secure your spot for an epic Howard Shore concert, a new trailer for Strange World is here, the potential of other Marvel Netflix characters coming back, and more in Link Tank!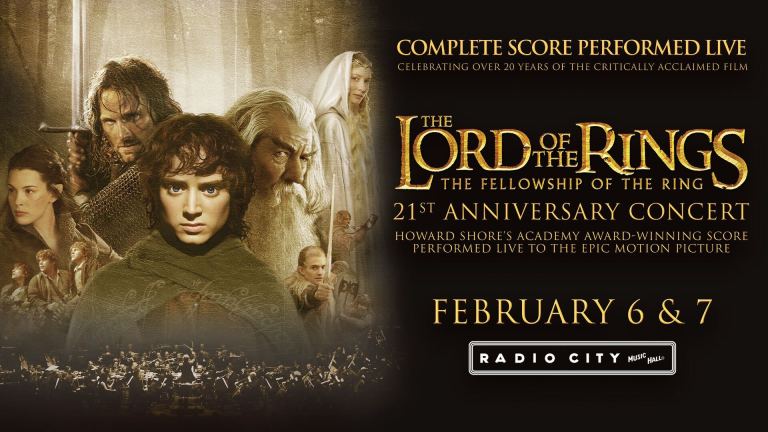 Celebrating the 21st anniversary of The Lord of the Rings: The Fellowship of the Ring, Howard Shore's Academy award-winning score will be presented live, in concert.
"Experience the epic motion picture and its legendary score at the historic Radio City Music Hall, beneath a giant screen accompanied by 238 musicians, including symphony orchestra, chorus and soloists, this coming February 6 & 7, 2023."
Get your tickets here for February 6
As Daredevil prepares to suit up for the first time in the MCU proper, more rumors are beginning to surface that another fan-favorite character from the Marvel Netflix days will be appearing on Daredevil: Born Again.
"Daredevil (Charlie Cox) is officially coming back to the Marvel Cinematic Universe (MCU) in the upcoming Disney+ series, Daredevil: Born Again. Cox first starred as a Matt Murdock (a.k.a. Daredevil) in the Netflix series, Daredevil, which ran for 3 seasons before it was canceled. After Netflix's Defenders series all ceased, some feared we'd never see Cox as Daredevil again. However, the MCU made the decision to integrate a few of the Netflix characters and stars into their universe."
A new trailer for Disney's latest animated film Strange World showcases a strange world.
"Disney's newest (fully) animated feature, Strange World, has finally gotten a full length trailer. Strange World follows the Clades, a family of legendary explorers as they attempt to navigate an uncharted, treacherous land. They're accompanied by a ragamuffin crew of pilots, adventurers, and aliens who are all trying to avoid getting eaten by the ravenous creatures that inhabit the planet."
It's Andor premiere day! How does the latest Star Wars show fit into the greater universe?
"With every new Star Wars project that comes out, it gets a little more complicated keeping track of what's going on in the galaxy. Like trying to figure out where the latest new streaming series, Andor, falls into that continuum. We know that most of the story takes place five years before the events of Rogue One, with the exception of some flashback scenes depicting Cassian's (Diego Luna) childhood and adolescence. But what else do we need to know? What's happening as the show begins? What are the characters we've known and loved up to? To help make things clear, we've focused on a handful of questions and answers that will provide the insight we need as Andor kicks off today with a three-episode series premiere."
The show is called Armor Wars, after all, so it's no surprise War Machine will be suiting up in many different armors.
"Earlier this month, Don Cheadle confirmed that he is no longer under Marvel's contract. Cheadle plays the titular War Machine character, also known as Colonel James Rhodes, and has appeared in multiple MCU films and is set to appear in the 2023 Secret Invasion."
Got Hulu? Lookin' for some good scares? We got you.
"Sebastian Stan and Daisy Edgar-Jones meet through an online dating app, only for Edgar-Jones to discover his interests include a very unhealthy appetite. Stan, not knowing he already had the role, sent director Mimi Cave a video of him dancing to ease her concerns about a specific scene in the film."