News
Link Tank: Fun Facts About Cameron Crowe's Almost Famous
Almost Famous fun facts, The Boys cast, Star Trek: Lower Decks, and more news in today's Link Tank!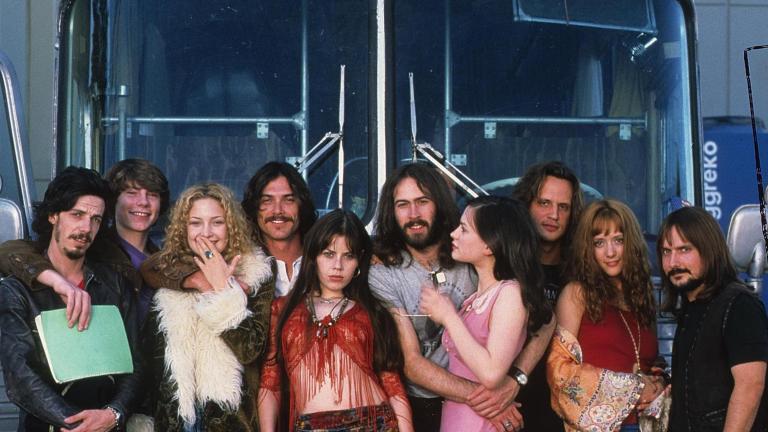 Almost Famous is turning twenty. Check out these fun facts about Cameron Crowe's hit semi-autobiographical film.
"In September 2000, Almost Famous—Cameron Crowe's poignant, semi-autobiographical film about going on tour with rock stars in the 1970s and writing about it for Rolling Stone—was released in theaters. The film launched Kate Hudson's career and won Crowe his (so far) only Oscar (for Best Original Screenplay). Here are some golden facts about the classic rock-driven movie."
The cast of Amazon's The Boys talk about what it was like filming in a fake dead whale, plus more!
"The most completely bonkers moment of The Boys season two arrives near the end of episode three. Rather than surrender to The Deep and his band of aquatic mammal that have assembled to stop them, the titular boys, led by Billy Butcher, ram their boat at top speed into the side of a beached whale."
Although the majority of climate-altering pollutions come from corporations and industries, individual people can still help right the course with these three changes to our diet.
"Together, the pair of studies lay out how humans have altered land use, and the major food changes we can make — both to our agricultural and food production systems and our individual behavior — that will ultimately work to protect the planet. Changes the scientists are calling for involve 3 steps."
This week's episode of Star Trek: Lower Decks finally introduced an ensign to suck at their job.
"When Star Trek: Lower Decks was first announced, the elevator pitch was essentially "people on an unimportant Starfleet ship being comically bad at their jobs." And while its heroes have done plenty of mucking up (about as much as any Starfleet officer we've met on screen does, really), Lower Decks so far has introduced a crew that's actually anything but incompetent."
Got HBO Max? Check out this comprehensive guide on everything present and original on the streaming platform.
"Already, HBO Max has released a solid mix of its own scripted, reality, and docu- series, movies, and documentaries, many of which featuring big, exciting names behind them, and there's more on the way. Below, we've rounded up all of the Max originals currently available and we also look ahead at what's coming down the pike."
Walmart is introducing air drone delivery services in North Carolina in hopes of speeding up shipments.
"The pilot launches today in Fayetteville, North Carolina, using drones from Israeli startup Flytrex to deliver select grocery and household items from neighboring Walmart stores. The retail giant uploaded a clip of the service, which shows a Walmart employee placing a bag with grocery items inside the drone. The six-propeller machine then takes off from the Walmart store, flies to the customer's home, and drops the bag on their front lawn using a line tether."