News
Link Tank: Fun Facts About Martial Arts Legend and Pop Culture Icon, Bruce Lee
Bruce Lee facts, Mando and Baby Yoda, why you should watch Happiest Season, and more in today's Link Tank!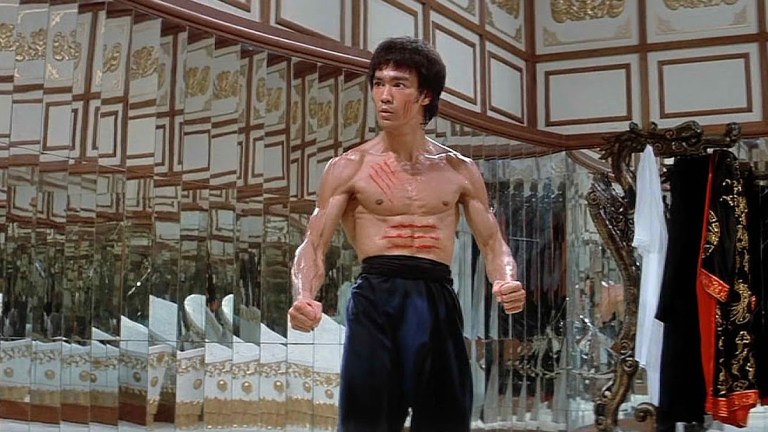 Last Friday was Bruce Lee's 80th birthday. Check out these ten amazing facts about the martial arts and movie legend.
"Bruce Lee is one of pop culture's most multifaceted icons. Legions of fans admire him for his movies, his martial arts prowess, his incomprehensible physical fitness, his championing of Chinese culture, and even his philosophies on life. Yet for all the new ground Lee broke, most of his recognition only came after his death at the age of 32."
With The Mandalorian now well into its second season, let's take a look at how the father-son relationship between Din Djarin and Grogu has progressed.
"Grogu (a.k.a. the Child or Baby Yoda) and Din Djarin have been through a lot together—and not just in the sense of learning their names and where they were headed. From the first episode of The Mandalorian, we watched as Din Djarin went from a Man (dalorian) on a mission to someone who was questioning what he was doing, in a father/son relationship with a baby alien."
Happiest Season, the new Christmas movie from Clea DuVall starring Kristen Stewart and Mackenzie Davis, is a must-watch for the holiday.
"Happiest Season, which DuVall co-wrote and directed, does not fall into the category of so-bad-it's-good fare. Rather, it's a frequently very funny movie that gives off warm and twinkly holiday vibes while also retaining a hefty amount of bite. Kristen Stewart stars as Abby, who is wildly in love with her girlfriend Harper (Mackenzie Davis) and plans to propose over Christmas."
No platform seems to be immune to the Stories feature. The latest to jump on the bandwagon? Spotify.
"This week, some users noticed the circles on popular Spotify playlists, including the 'Christmas Hits' playlist, which I myself listened a lot while trying not to burn my mashed potatoes. In case any of you had any doubts, Spotify helpfully included a message that read, 'Tap to see the story,' per a video posted by the YouTuber and gamer TmarTn2."
In a small step towards ego-friendliness, car manufacturer Volkswagen is reportedly working on a $24,000 electric vehicle.
"The future of transport looks set to be electric, but before we all embrace electric vehicles, they need to become much more affordable. Volkswagen is going to help get us there with a new, small electric car which has apparently just had its development ramped up."
Social media's impact on mental health has long been a topic of debate. According to a new study, there's a right way to use them, and a wrong way.
"Why people use social media, who uses social media, and how people use social media affect the outcome. Social media can enhance or diminish well-being because it's simply a vehicle for human use or manipulation, not a force with its own intentions."