News
Link Tank: The Harsh Realness of Falcon and Winter Soldier's Bank Scene
Falcon and Winter Soldier's bank scene, facts about puppies, the Rock and Black Adam, and more in today's Link Tank!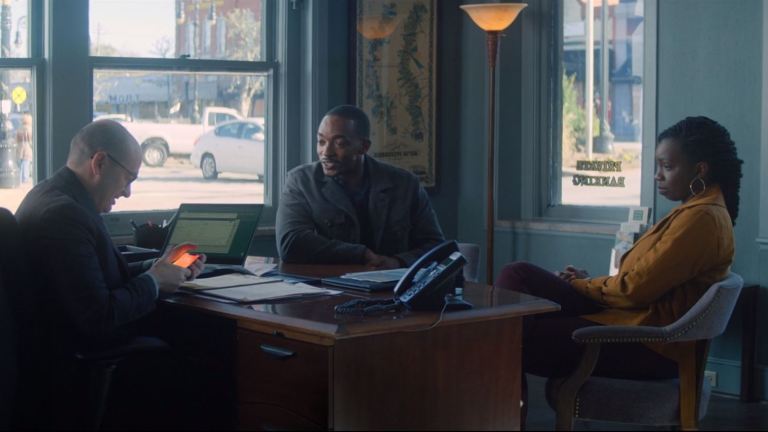 Let's talk about one of the harshest, realest moments in the first episode of Falcon and Winter Soldier: Sam and Sarah's scene at the bank.
"Sam's trying to return to his family after giving up the shield (much to the delight of the U.S. government, who I will never forgive for that square-jawed VHS bootleg version of Captain America), while Bucky's haunted by what he's done as The Winter Soldier, working to make amends in the angstiest way possible. There's a lot I can draw from in this first episode, but I wanna talk about the bank scene because of how relatable it was to me."
Yesterday was National Puppy Day. Check out 25 facts you might not know about man's favorite fur-babies.
"Everyone loves puppies, we know. It's scientifically proven that they're heart-meltingly cute. But there's more to the little fur babies than just those adorable puppy eyes. In honor of National Puppy Day (which happens on March 23), here are 25 things everyone should know about these four-legged snuggle buddies."
As we wait for Black Adam to start filming, let's look at a history of Dwayne Johnson's efforts to bring the film into existence.
"In just a few weeks, Dwayne Johnson will finally roll cameras on his DC movie, Black Adam. That statement seems almost unbelievable—because if you can believe it, the actor and the role have been inseparable for over a decade. In that time, Johnson has taken great pleasure in teasing fans about what's to come and reiterating his unrelenting passion to play the anti-hero. But even he certainly didn't realize just how long it would take."
A new informal study is showing that people want to keep certain online behaviors they've developed during lockdown after the pandemic ends.
"It's hard to find silver linings in the past year, but there are glimmers. Whether it's having expanded our familiarity with our own kitchens and being able to turn out delicious (or maybe just serviceable) meals regularly, or being able to at least stay upright on roller skates, some good things will stay with us."
Anthology horror hit American Horror Story is going into its tenth season. Here's everything you need to know about it.
"Ryan Murphy's creepy anthology series American Horror Story has taken us to haunted houses, sentenced us to an asylum, checked us into a spooky motel, and so much more—and there's no signs that the FX series will be stopping anytime soon. The nightmarish show was confirmed for a tenth season before its ninth, AHS: 1984, even ended in fall 2019."
Intermittent fasting has become one of the most popular diets of recent decades, but does it actually deliver?
"From Ramadan to Karwa Chauth to Yom Kippur, fasting intermittently has been part of centuries-long traditions before it ever reached the Explore page of Instagram. But beyond its spiritual associations, intermittent fasting is currently popular as a diet (though it's technically an 'eating pattern') designed to help people live longer and healthier. The question is: Can it actually deliver?"