News
Link Tank: Eragon Gets a Shot at Redemption With a Live-Action TV Series
Eragon is headed to TV, the future of Harry Styles in the MCU, John Cena is joining Fortnite, and more in Link Tank!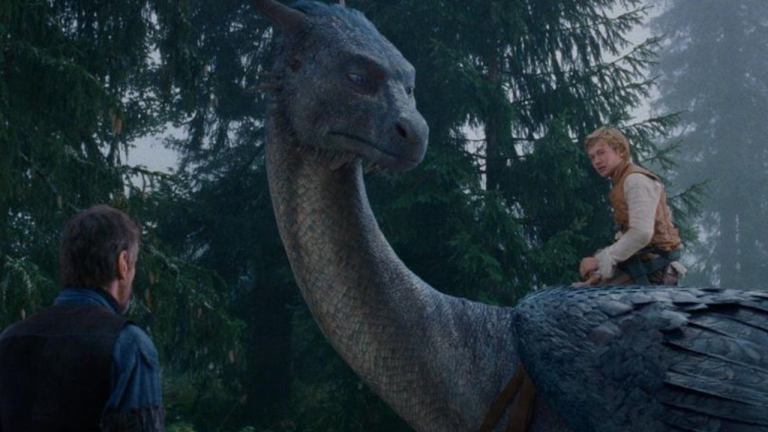 After a failed attempt to launch a franchise in 2006, Eragon has another shot at an on-screen adaptation with a TV series coming to Disney+.
"An Eragon live-action TV show is currently in development for Disney+. According to Variety, the upcoming Eragon series will adapt the popular fantasy novels, The Inheritance Cycle, by author Christopher Paolini. Eragon is the first novel in the series, forming a basis for the new show. Of course, it's not the first time Eragon has been adapted. A live-action Eragon film debuted in 2006 but was critically panned. The film starred Ed Speleers as Eragon, Rachel Weisz as Saphira, Jeremy Irons as Brom, and John Malkovich as Galbatorix."
It's been almost a year since Harry Styles joined the MCU as Star Fox, and we still don't have an announcement of when he'll return.
"The wait to find out whether or not we'll see Harry Styles again in the Marvel Cinematic Universe has felt like ages. (I'm being dramatic. It's been less than a year.) But the musician and actor made his debut in the MCU in Eternals last November, and it was a huge deal for him—mainly in that the internet was spoiled prior to the movie even being fully shown to critics because someone came out of the world premiere and tweeted it out into the cosmos as if it were a 'scoop' when it was just … a spoiler."
Avengers: The Kang Dynasty has found its director in Shang-Chi and the Legend of the Ten Rings helmer Destin Daniel Cretton.
"Don't hold your breath for Shang-Chi 2 because director Destin Daniel Cretton is about to inherit even more heroes than that. He's reportedly been hired by Marvel Studios to direct Avengers: The Kang Dynasty, the fifth Avengers film set to co-concluse Phase 6 of the Marvel Cinematic Universe in May 2025."
Stranger Things star Joseph Quinn nearly didn't make it into America until someone recognized him as Eddie Munson.
"Although on Stranger Things outcast Eddie Munson is the go-to fall guy for any criminal offense (humanly possible or otherwise), it turns out being the actor who plays him can actually get you out of trouble. Joseph Quinn, the British actor who plays Eddie, revealed to Jimmy Fallon on The Tonight Show that the role actually got him out of a sticky situation of the airport detainment persuasion on the way to his appearance."
AND HIS NAME IS… the latest playable character in Fortnite (yeah, it's John Cena).
"The latest addition to Fortnite's ever-expanding conglomeration of pop culture is none other than John Cena, the WWE superstar turned actor who, in his prime, was inarguably the biggest professional wrestler in the world. Later this week, Fortnite players can grab a John Cena skin in the Item Shop based on his most current look: jean shorts, a bright-colored shirt with vaguely inspirational catchphrases, and copious sweatbands."
LEGO Marvel Fans continue to feast in 2022, this time with a new batch of sets from Black Panther: Wakanda Forever.
"Following the publication of the first teaser trailer at the weekend, images of three Black Panther: Wakanda Forever sets have now been published on the LEGO instructions portal."