News
Link Tank: Did BTS Steal The Grammys?
The Grammys happened, Morbius made some money, a new Star Trek trailer was released, and more from our weekend recap edition of Link Tank!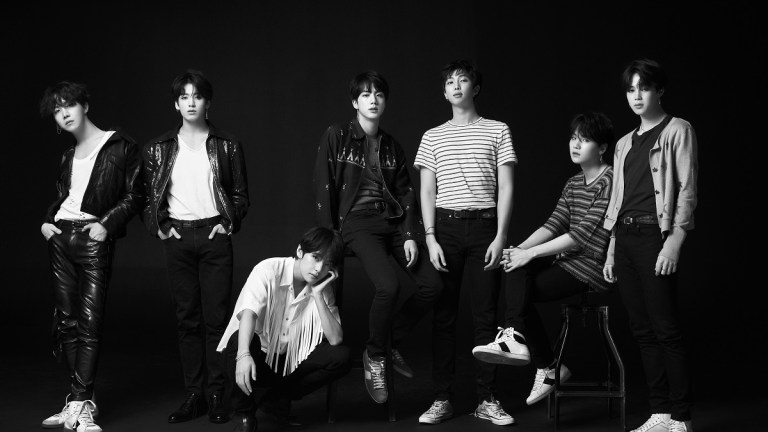 Here are the best (and worst) performances from The Grammys last night, and yes, BTS was the best.
"Look, there's only one major reason to tune into the Grammys broadcast, and it definitely isn't so you can look deep inside the souls of Academy voters in order to try and fathom why the hell they'd give an award to Louis CK. It's to see live performances from tremendous artists, who this year ran the gamut from Billie Eilish to Carrie Underwood."
Speaking of The Grammys last night, Olivia Rodrigo, Jon Batiste, and more musicians took home gold from the Grammys.
"One week after an Oscars ceremony that—to steal a joke from Scott Aukerman—was more like a retired train than a regular awards show (because it went off the rails, you see), the Grammys came in to try and bring some sense of normalcy to the awards-giving community with what was (mostly) a traditional and traditionally boring ceremony."
Morbius falls just short of every box office record, nearly pulling in $40 million domestically this weekend.
"All comic-book characters are not created equal. At least when it comes to their drawing power at the box office. While Morbius, the latest big-screen origin story to spring from Sony's Spider-Man Universe (think Venom but with vampire-bat DNA), did manage to open in the top spot over the weekend, its surprisingly soft $39 million debut hardly qualifies it is a blockbuster, no doubt leading to some nervous suits at the studio who had dreamed of creating a menagerie of secondary supervillains and ancillary anti-heroes to challenge Disney's MCU—or at least become the Pepsi to its Coke."
After a relatively uneventful teaser trailer, the second trailer for Star Trek: Strange New Worlds reveals a lot more action, humor, and impressive visuals.
"Paramount+ has dropped the first trailer for Star Trek: Strange New Worlds which showcases stunning production design, great CGI, and a welcome sense of humor. The Discovery spin-off series follows Captain Christopher Pike (Anson Mount) who reprises his role as the captain of the U.S.S. Enterprise. Pike was originally captain of the Enterprise before James. T. Kirk took over the helm in Star Trek: The Original Series."
Is the modern update of Iron Fist in Marvel Comics better than the original?
"Since Miles Morales debuted in the Ultimate Universe back in 2011 and slowly became a household name, Marvel's had no shortage of new, younger characters take on the names of established legacy heroes like Iron Man and Thor. Each new hero has had attention-grabbing headlines, and for many of them—like Sam Wilson's Captain America or Jane Foster's Thor—the diversity is very much the point of their existence, implicitly or otherwise. And over time, fans of these newer characters have been rewarded, as many have or will soon grace the MCU with their presence in the coming years."
A new TV spot for Doctor Strange in the Multiverse of Madness reveals a team-up we didn't know we needed: Wanda and Wong.
"The most recent clip features never-before-seen footage of Elizabeth Olsen's character, Wanda Maximoff. She appears to give fans a greater glimpse into the conversation with Doctor Strange, discussing an imminent threat to the Multiverse. The teaser also shows a shot where Wanda and Wong appear to be fighting side-by-side against a new CGI monster, that has yet to be seen in the MCU before."