News
Link Tank: How Da 5 Bloods Exemplifies the Best of Spike Lee's Directorial Efforts
Da 5 Bloods, a history of Star Wars' fleeting LGBTQ+ representation, Spider-Man: Miles Morales, and more in today's Link Tank!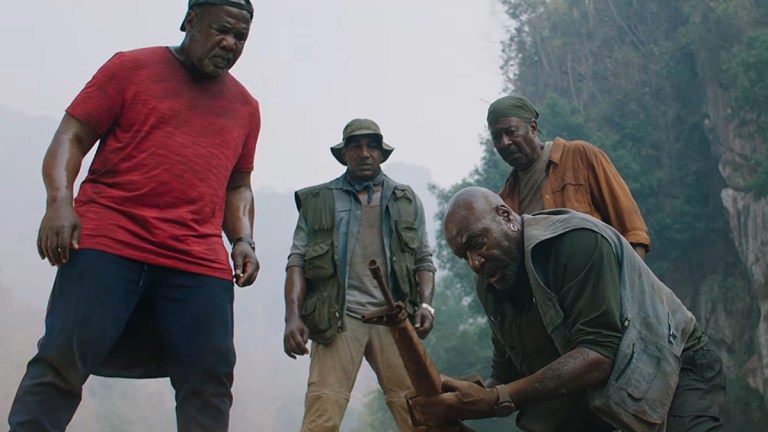 Spike Lee's latest feature Da 5 Bloods showcases what makes him an exemplary director.
"Da 5 Bloods underscores how egregious it is that Lee has been perennially overlooked for the Academy's top prizes; even as one of this year's most radically inventive films, it merely exemplifies Lee's immense and under-appreciated talent."
While Star Wars is lacking in LGBTQ+ representation, it is not completely without. Here's a dive into the queer history of the franchise.
"The long road to meaningful representation of LGBTQ+ creatives and characters in our popular media is a history interwoven throughout decades of media narratives. For Star Wars, one of the biggest pieces of popular culture in living memory, that story has come in fits and starts—and in many ways, it's still a story that is only just beginning."
Pride Month is going virtual because of COVID-19. Check out these online pride festivals and events in 2020.
"While the coronavirus pandemic has caused some organizations to cancel their Pride Month events altogether, others are simply moving the party online with livestreams, video performances, and more."
Marvel's Spider-Man: Miles Morales is a game that will make you wish you have a PlayStation 5.
"Miles Morales is coming to the world of PlayStation 5, and honestly, it's an extremely emotional moment for many fans of Spider-Man. As someone who isn't a gamer (I play Animal Crossing: New Horizons and sometimes want to destroy people in Mario Kart), I saw the news for this game, and it finally made me decide to get a PlayStation so I can play all the Spider-Man games."
Netflix's Pose, now two seasons in, is a hidden gem of a show. Here's why you need to watch it.
"Since it started in 2018, Pose has established itself as one of the most necessary, beautiful, joyous, yet tragic shows on television. Now that the second season is on Netflix, you owe it to yourself to watch it."
If you work from home and use Slack with your teammates, here are some tips to help you better communicate.
"If you're working from home unexpectedly due to COVID-19 and you use Slack, there are a few simple tricks that make the app better for an all-remote work environment. When Slack is at its most effective, it lets you communicate clearly and quickly with other people, while also giving you and your colleagues a way to talk informally, too."