News
Link Tank: Could Qui-Gon Jinn Return in Obi-Wan Kenobi?
Liam Neeson's potential return to Star Wars, all the variants of Doctor Strange we know so far, more details about the new Pokémon starters, and more in Link Tank!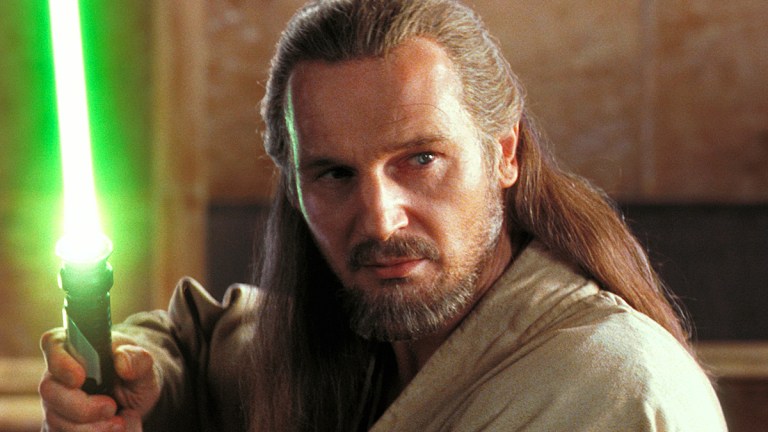 We already know Anakin Skywalker/Darth Vader is set to appear in the upcoming Obi-Wan Kenobi series headed for Disney+, but what about Kenobi's original Jedi Master, Qui-Gon Jinn?
"Obi-Wan Kenobi is a show that is, for the most part, giving Star Wars fans the nostalgia they've been waiting for. From the return of Hayden Christensen as Darth Vader to animated characters reportedly getting their live-action debut, the show is extremely high on fans' lists this year. But could we also see the return of Liam Neeson as Qui-Gon Jinn?"
Speaking of Star Wars shows (and movies; yes, they still make those too), here are all the details we know about the upcoming slate from a galaxy far, far away.
"Bill Murray said it in 1978 and we're still saying it now: 'Star Wars! Nothing but Star Wars! Give me those Star Wars! Don't let them end.' Now more than ever, Star Wars is everywhere—and there's no end in sight. New movies, new TV shows, all of it is in the works from Disney and Lucasfilm. This article will give you the most up-to-date Star Wars release dates so you know exactly when every single new Star Wars movie or show in the works will be in your eyeballs."
A new batch of Doctor Strange in the Multiverse of Madness Funko POP! figures have been revealed, and they may have clued us in on which variant of Doctor Strange is which.
"Marvel is going all-in on Doctor Strange in the Multiverse of Madness. The upcoming MCU film is going to follow through on the promises of titles like Loki and Spider-Man: No Way Home by diving headfirst into Marvel's growing on-screen multiverse, which means Multiverse of Madness will feature everything from animated dimensions of reality to several truly weird cosmic entities."
Prepare to experience the showtime Lakers like never before… on HBO (not Showtime; it seems like a missed opportunity there)!
"One of the foundational myths of modern professional sports begins with the notion that the National Basketball Association had lost its way in the 1970s, becoming a niche league for a variety of reasons, including a lack of likable players—or, to put it in the terms the era's television executives were using behind closed doors, a lack of white players. And then the 1979 NCAA basketball championship broke viewership records, because of the marquee matchup of the intense Indiana farm boy Larry Bird and the flashy Michigan kid Earvin 'Magic' Johnson, both of whom were about to be NBA rookies. Bird and Magic would go on to dominate pro basketball in the '80s, setting the stage for future stars and helping to turn the sport into an international phenomenon."
You won't officially have to make your decision until the game drops this November, but here are some early facts we know about the latest generation of Pokémon starters to help make that call.
"Pokémon Scarlet and Violet's Gen 9 starters have been revealed and they include a cat, a baby croc, and a duck. Do you have a favorite? I certainly do and it's not my usual type. The surprise reveal of the next mainline games in the Pokémon series comes just a little over two years since Sword and Shield came out. While some people feel that's too early, others are ready to dig in and start planning who to journey with through the new games' Mediterranean-inspired coastal countryside."
Michael B. Jordan is only one of several actors you probably forgot appeared on Law & Order.
"When the original Law & Order premiered in September 1990, no one thought it would become one of TV's longest-running and most successful franchises. However, here we are seven series later and it's a television staple. Yes, the shows have their detractors as some episodes have not aged well, but if you tell me you've never been sucked into an afternoon binge, I'm calling you a liar."