News
Star Wars: Will Emperor Palpatine Cameo in the Obi-Wan Kenobi Series?
Actor Ian McDiarmid has gone on record about whether Emperor Palpatine will return in any upcoming Star Wars projects...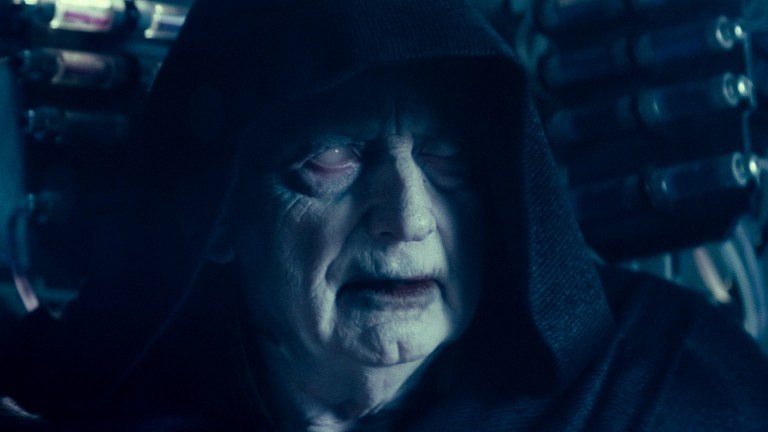 The upcoming Star Wars: Obi-Wan Kenobi live-action series will reunite two giants of the galaxy far, far away for the first time since 2005's Revenge of the Sith. Ewan McGregor reprises his role as the legendary Jedi Master, now living in exile on Tatooine and watching over a young Luke Skywalker from a distance, with Hayden Christensen set to also return as Darth Vader (as well as Anakin Skywalker, according to McGregor).
But these aren't the only Star Wars characters returning for Obi-Wan Kenobi. Joel Edgerton and Bonnie Piesse are also reprising their Prequel Trilogy roles as Uncle Owen and Aunt Beru respectively. And may there be yet more characters we don't yet know about? It seems very likely, considering just how cameo-heavy these live-action Disney+ shows tend to be.
Rumors abound regarding which other characters may cameo on the show. Everyone from little Luke and the Grand Inquisitor to Bail Organa and a young Princess Leia have been rumored to appear on the show, but what about the Emperor himself? With Darth Vader confirmed to appear on the show, it does seem a little bit odd that we haven't heard anything about his master popping on the show for an episode or two. After all, Obi-Wan Kenobi takes place 10 years after Revenge of the Sith when Palpatine is at the very height of his power and facing very little opposition besides a few small bands of freedom fighters that have yet to come together to form the Rebel Alliance. Even if he only appears in hologram form to give Vader order at some point in the series, it would just make sense.
But when the Metro newspaper asked longtime Palpatine actor Ian McDiarmid if he might be involved in any upcoming Star Wars projects, particularly Obi-Wan Kenobi, the actor played coy.
"I think I have to accept that, thanks to my ungrateful granddaughter [Rey Skywalker], my annihilation was finally final," McDiarmid told Metro (via io9). "[But] of course [Darth] Vader is back in the new [Obi-Wan Kenobi] television series, so I suppose it's not impossible that one day his mentor might be discovered once again skulking in the shadows."
McDiarmid is right that it's unlikely the Emperor would ever return after his final demise in The Rise of Skywalker (and it's probably for the best), but Obi-Wan Kenobi takes place decades before Palpatine even meets Daisy Ridley's Rey. That means an Emperor cameo wouldn't be some kind of shocking twist, but rather just a fact of life during the golden age of the Galactic Empire.
Ultimately, the actor doesn't confirm nor deny future involvement in the Star Wars universe, which means we'll be left to speculate for a few months yet whether somehow, old Sheev will return to our screens once again.
Obi-Wan Kenobi, which premieres on May 25 on Disney+, is directed by Deborah Chow from scripts by Joby Harold. Moses Ingram, Kumail Nanjiani, Indira Varma, Rupert Friend, O'Shea Jackson Jr., Sung Kang, Simone Kessell, Benny Safdie, Maya Erskine, and Rory Ross round out the cast.