News
Link Tank: Colin Farrell's The Penguin is Getting an HBO Max Spinoff Series
An iconic Batman villain is getting a streaming show, Nirvana's Nevermind turns 30, Nintendo is adding a new feature to the Switch, and more in Link Tank!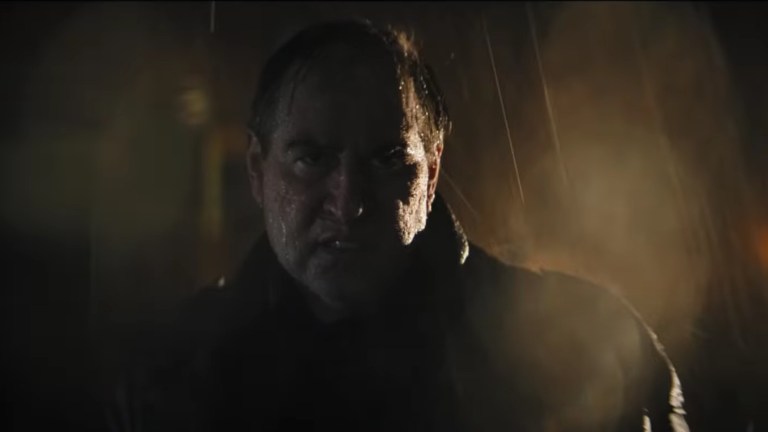 Colin Farrell's portrayal of The Penguin in Matt Reeves' The Batman is getting his own spinoff show for HBO Max.
"Though that film isn't hitting theaters until next year, a crime procedural focused on Commissioner Gordon and the Gotham Police has already been announced for HBO Max. And now there's a second spinoff in the mix: a Penguin-based spinoff, starring Colin Farrell, has been greenlit at HBO Max."
After a brief cameo in Shang-Chi and the Legend of the Ten Rings, Tim Roth is ready to make a splash once again in the MCU.
"Tim Roth is technically in the Marvel Cinematic Universe already. He played Emil Blonsky (a.k.a. the Abomination) in the 2008 movie The Incredible Hulk, starring Ed Norton as Bruce Banner. It's the movie that many fans of the Marvel Cinematic Universe skip over, since very few aspects of it play into the larger world of the MCU, and since Norton left the franchise for Mark Ruffalo to take over as our Bruce Banner."
The new Star Wars Galaxy's Edge VR game is jam-packed full of Easter eggs and references to the franchise's most iconic moments.
"Anyone who followed the opening of the real-world Star Wars Galaxy's Edge at Disneyland back in 2019 may remember a minor fiasco where fans were stealing the specially designed sporks and selling them online at exorbitant costs. Well now, as a bit of an inside joke, you can do the exact same thing in ILMxLAB's Star Wars: Tales From the Galaxy's Edge—Last Call, the second half of the Oculus exclusive VR experience."
Rachel Zegler gives us our first glimpse into what we can expect from the musical numbers in the upcoming remake of West Side Story.
"Steven Spielberg's West Side Story remake was initially supposed to come out last December, but COVID ruined those plans. Instead, the updated version of the iconic musical, complete with an ethnically appropriate cast, will arrive on December 10. We already got a teaser in the spring, but the first official trailer is finally here."
FINALLY! Nintnedo is adding this much-needed feature to the Switch.
"When the Nintendo Switch went on sale in March 2017, it did mysteriously not have Bluetooth audio support. Nor was it added despite years of complaining by owners. Now, thanks to Nintendo's latest update, it finally does. The addition comes as part of the latest Switch update, and makes it possible to use Bluetooth devices for audio output. Nintendo does point out that there might be some latency, but the feature is long overdue."
After the cover of "Smells Like Teen Spirit" lit up Black Widow, we celebrate the 30th anniversary of Nirvanna's iconic album Nevermind.
"On September 24, 1991, a relatively unknown rock band from Aberdeen, Washington, released its second album and first on a major label. What happened next radically changed the face of pop music and altered the cultural landscape for years to come. The group, of course, was Nirvana, and the album was Nevermind, an irresistible amalgam of youthful angst and loud-quiet-loud guitar dynamics that signaled the ascendance of 'grunge.'"