News
Link Tank: CGC-Certified Marvel Comics Sell for Six Figures
Some CGC-certified comics sold for big bucks, Edgar Wright has a new Lara Croft in mind, best books to read similar to The Sandman, and more in Link Tank!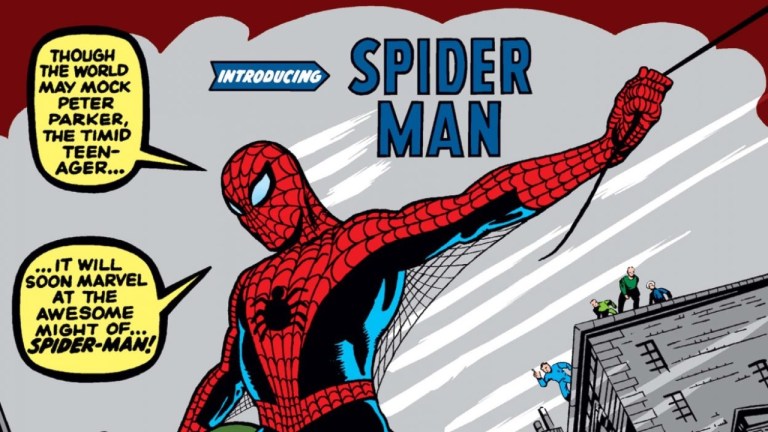 Several CGC-certified comics, including iconic appearances from Spider-Man, the Fantastic Four, and more, have sold for tremendous amounts of money at auction.
"Key issues of the Fantastic Four, Spider-Man, and the X-Men franchises sold for over $100,000 each in a Heritage auction in August 2022. Three Silver Age Marvel comics that are graded by Certified Guaranty Company® (CGC®) sold for six figures each in Heritage Auctions' Key Comics Showcase Auction on August 4, 2022."
The Tomb Raider franchise is in flux once again, and Hot Fuzz director Edgar Wright thinks Aubrey Plaza of Parks and Recreation fame should take over the mantle of Lara Croft.
"Now that MGM has lost the rights to the Tomb Raider franchise (and star Alicia Vikander), fans have lots of questions about the future of Lara Croft. Will another studio pick up the rights? Who would play Lara Croft next? And most importantly, is it possible to make a Tomb Raider film that doesn't, you know, suck? Last Night in Soho director Edgar Wright weighed in on the topic with some fancasting of his own, suggesting that Aubrey Plaza (Parks and Recreation, Ingrid Goes West) play the intrepid archeologist. Wright, who worked with Plaza on Scott Pilgrim vs. the World, was inspired after seeing Plaza on the cover of Movie Maker Magazine, where she bears a striking resemblance to Croft."
The first four episodes of She-Hulk: Attorney at Law dropped, and the majority of critics appear charmed by the latest MCU series.
"As critics and reviewers got a look at the first four episodes of Marvl's She-Hulk: Attorney at Law, the reactions have been trickling in via social media. Overall, positive! There's a lot of praise for the lead, Tatiana Maslany, and the sit-com storytelling beats. There are some who feel like this Marvel installment is a little empty of what makes the MCU expansive, but these reactions are in the minority. (A few made comments about the VFX but… we've already talked about that, haven't we?) Read below for some more initial thoughts on the show!'"
Are you on a The Sandman kick after the Netflix adaptation? Perhaps consider reading some of these titles.
"The Sandman, written by Neil Gaiman and illustrated by various artists, is an ambitious series of graphic novels that straddles the genres of dark fantasy, myth, science fiction, horror, folklore, and Americana. It tells not one but multiple interconnected stories about the gods, common people, and the mysteries of the universe."
For an unknown reason, Superman and Lois Jonathan Kent actor Jordan Elsass is leaving the show. The role is now set to be recast.
"Uh oh: It looks like Barry is using the Speed Force to mess with history again, or at least that would be the case if Superman & Lois hadn't quietly severed its ties to the larger Arrowverse, because Clark and Lois' son Jonathan is going to look a little different when the show comes back for its third season. We don't know if there will be an in-universe explanation for it (is there a Superboy Prime in Superman & Lois and has he ever punched the walls of reality?), but there is a real-world explanation for it."
The Breaking Bad and Better Call Saul star Bob Odenkirk delivered a heartfelt message after his run as Saul Goodman came to an end the other night.
"Sharing the video on his Instagram, the actor began by explaining that he's unable to turn his feelings into words as he's still in the process of trying to figure out how something as wonderful as Better Call Saul came together, 'Everybody's been asking me how I feel about saying goodbye to Saul Goodman and Better Call Saul and I'm not good at answering the question because it's frankly hard for me to look at that experience and even at that character too closely.' He continued, 'It's just… it's too many moving parts and they fit together too beautifully and it's a mystery to me how it even happened. Thank you for watching.'"