News
Link Tank: You Can Buy a 6000+ Piece LEGO Star Wars AT-AT
Take a look at the latest, massive LEGO Star Wars set, Marvel's What If...? does women better than the MCU films, Hans Zimmer is prepping for Dune Part II, and more in Link Tank!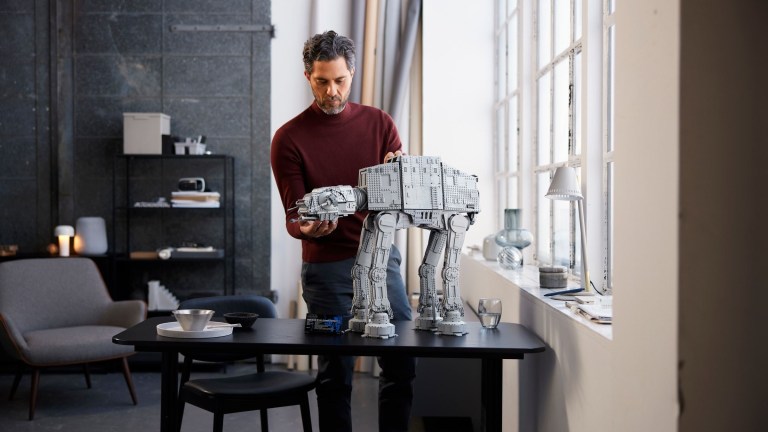 You can now buy a 6,785 piece LEGO Star Wars AT-AT for a price of $800, and here are the reasons why you should justify that pretty penny.
"Just as the Empire decimated planet after planet with its intimidating fleet of space weapons, LEGO continues to decimate responsibly planned budgets with its Ultimate Collector Series Star Wars sets. The latest Lucasfilm creation to lay waste and stomp all over your wallet is the new UCS AT-AT that costs a hefty $800."
Dune composer Hans Zimmer is already thinking ahead of bringing a fantastic ambiance to the sequel.
"Zimmer is the maestro behind the music of such classics as Gladiator, The Dark Knight trilogy, the Pirates of the Caribbean films, Interstellar and more. But with Denis Villeneuve's Dune, he finally gets to create a sound he's been imagining since he was a teenager, a sound that is truly otherworldly and unlike anything else in sci-fi cinema. And he's getting ready to do it all over again."
Marvel's What If…? exemplified the issues the MCU movies have with creating compelling female characters.
"Marvel's What If…? has opened up all the possibilities for what the Marvel Cinematic Universe can do with our beloved heroes, but especially our heroines. From the very first episode, the animated, alt-universe Disney+ series focuses on the misrepresented heroines of the MCU with a look into a universe where Peggy Carter becomes a super-soldier instead of our very own Captain America, Steve Rogers."
Ahead of his latest effort, Licorice Pizza, we take a look back on 1997, the year that solidified Paul Thomas Anderson as a major player in the industry.
"Every new movie from Paul Thomas Anderson is an event. That's certainly how we're treating Licorice Pizza, the writer-directors latest picture, which hits theaters at the end of November. All month long, in the run-up to its release, critics A.A. Dowd and Katie Rife will be revisiting all of Anderson's other movies. The four-part series kicks off with a look back at his first two features, which happened to open the same year: the low-key gambler/crime drama Hard Eight, and the porn-industry epic Boogie Nights."
The PlayStation 4 exclusive game The Tomorrow Children is relaunching.
"PlayStation 4 exclusive The Tomorrow Children is coming back to life after Q-Games, the main creative force behind the game, secured the title's intellectual property rights from Sony. Developed by Q-Games and Sony's Japan Studio, The Tomorrow Children was first announced in 2014. At that time, Kotaku described the game as 'a lucid dream of community, crafting, monsters and 'Marxist parody.'"
Big fan of The Harder They Fall star Idris Elba? Here are more of his movies you can stream on Netflix right now.
"Idris Elba is one of the top 20 highest-grossing actors. He started creating a buzz after landing a lead role in The Wire—playing the role of Russell 'Stringer' Bell in the crime drama series—in 2002, and his career has continued to skyrocket since."