News
Link Tank: Blissey is Coming to Pokémon Unite
Pokémon Unite has a new healer, Simu Liu isn't happy about Shang-Chi's release, The Witcher prequels adds new cast members, and more in Link Tank!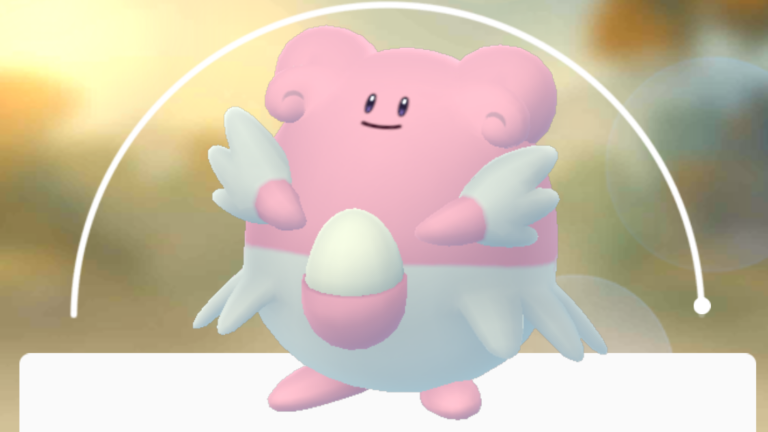 Blissey has been added to the Pokémon Unite roster as the game's second healer.
"Pokémon Unite is the first Pokémon MOBA and has already made an impact with MOBA fans and Pokémon fans alike. Players can play as some of their favorite Pokémon and work together to win. The game launched with a roster of 20 or so Pokémon and promised more would be coming. The Pokémon Company just announced a release date of the next Pokémon to be added, Blissey!"
While Marvel's Avengers game was dead on arrival last September, small changes, specifically with Black Panther, are slowly remedying the game's blunders.
"The game left a bitter taste in players' mouths when it launched last September due to lackluster multiplayer missions, bugs, and a lack of variety. It seemed doomed to be abandoned, but developer Crystal Dynamics and publisher Square Enix have stuck with it. Each update has slowly remedied those issues, introducing new heroes and villains into the mix while leaning into the game's fantastic story."
Shang-Chi and the Legend of the Ten Rings star Simu Liu called out Disney over calling the release of the film an "experiment."
"Shang-Chi star Simu Liu has fired back at Disney CEO Bob Chapek's comments, who recently described the release of the next Marvel film as an 'interesting experiment.' Unlike recent Disney releases, which premiered simultaneously in theaters and on Disney+ for Premier Access, Shang-Chi and the Legend of the Ten Rings will play exclusively in theaters for 45 days before becoming available for streaming on Disney+."
The prequel to The Witcher titled Blood Origin adds a flurry of new stars to its cast.
"The animated Witcher spin-off movie Nightmare of the Wolf is only a few days away, but there's still more Witcher coming down the pike. Netflix has announced the many, many people who'll be joining Blood Origin, the live-action miniseries set more than a thousand years before the smash-hit show starring Henry Cavill as Geralt."
After Disney purchased 20th Century Fox, some crossovers were inevitable, but even Free Guy star Ryan Reynolds was surprised that these references made it into the film.
"It might just be a persona, but it seems like Ryan Reynolds is always trying to get one over on his cinematic overlords. As Deadpool, he threw jabs at Fox, Disney, and Marvel—and often, especially in promotional material, the lines of what's been said by Reynolds' character and what's being said by Reynolds himself can get a little blurry. He seems to like it that way."
Do you have a bad taste of Mortal Kombat in your mouth after the movie? Well, Mortal Kombat 11 is only $10 right now to help cleanse your pallet.
"Get over here … and buy Mortal Kombat 11! Amazon currently has the game down to $10 on PS4. It's a bit of great timing because the new Mortal Kombat movie came out a couple of months ago which may have motivated you to seek out a good Mortal Kombat experience."