News
Link Tank: The Best Summer Movies You Can Stream From Home in July
Your favorite blockbuster classic is coming to streaming, your favorite characters are being added to new games, all this and more on Link Tank!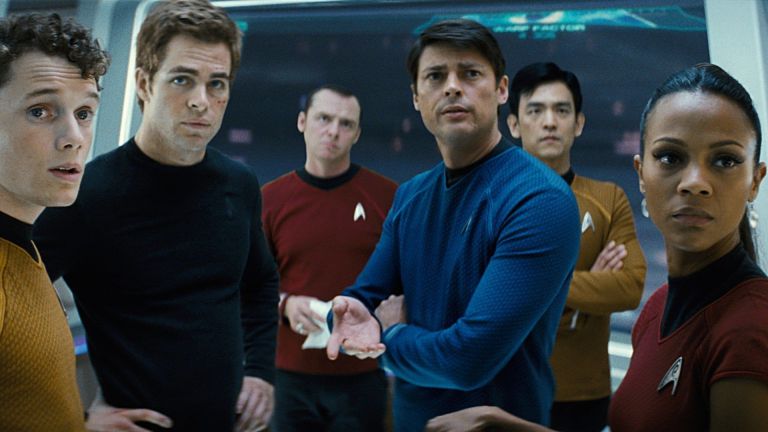 From J.J. Abram's Star Trek reboot to Robocop and even Twilight, here are the best blockbuster movies coming to streaming next month.
"Though a lot of movie theaters are once again back to full function, the safer option for entertainment remains streaming, and fans who choose to stay home and take advantage are constantly rewarded with tons of new content. At the start of each month, most streamers—Netflix, Hulu, Amazon, Disney+, and HBO Max—do a little shuffle, adding new movies and taking some away. io9 is here to help you narrow down your decision-making."
The God of Mischief is coming to Fortnite! Here's everything you need to know about the game's latest skin.
"Fortnite finally gets its Loki skin later this month, and we already know what it looks like. Below, we detail all you need to know about the God of Mischief's Season 7 outfit, including its release date, time, and how to unlock it. Following the pattern of all other Fortnite Crew releases by making his Item Shop debut on the last day of the month, Loki will be available for subscribers to purchase June 30 at 8 p.m. Eastern."
Justice for Han. Sung Kang's return in F9 embraced the absurdity of the franchise and it's all the better for it.
"Han Lue, a.k.a. Han Seoul-Oh, is a character we met during The Fast and the Furious: Tokyo Drift only to discover that it is, in fact, a movie that takes place in the future, by the time we get to Fast & Furious (the fourth movie in the franchise). What I love about this franchise as a whole is that it just embraces the absurdity of it all and doesn't apologize for it. I'll always remember when they drove a car through three different skyscrapers while Michelle Rodriguez fought Ronda Rousey."
With the help of some icons, Conan O'Brien says goodnight on late-night television one last time.
"After 28 years hosting a late-night comedy talk show, Conan O'Brien said goodbye on Thursday night. Before being tapped to host Late Night in 2013, O'Brien was head writer for The Simpsons, and TBS got Homer Simpson to do Conan's exit interview. Amid the banter, they slipped in a nod to what Conan has said is his favorite episode he ever wrote for The Simpsons, "Marge vs. the Monorail."'
Only one remains… the next DLC character added to Super Smash Bros. Ultimate will be the game's final new addition.
"Nintendo announced that Tekken's Kazuya will go live in Super Smash Bros. Ultimate tomorrow, June 29. One more character will be announced sometime in the future as part of Fighters Pass Vol. 2, but it will be the last added to the game, director Masahiro Sakurai confirmed today."But finally, the next DLC fighter will be the last one. There won't be anymore after that," Sakurai said in a pre-recorded video streamed on YouTube earlier today. "It'll be a while before that announcement, but it'll be available this year as planned, so please be patient."'
Charlotte Nicdao described her Mythic Quest character Poppi Li as a "bad feminist." Here's how her additional cast and crew let her shine.
"In one of the most affecting pieces of COVID-inspired entertainment from last year, Mythic Quest star Charlotte Nicdao stares out from a computer as her character Poppy Li, a talented, ambitious, enthusiastic, sometimes immature programmer on a medieval role-playing video game. The Apple TV show's quarantine episode, orchestrated by the cast and crew after production on their second season was shut down, is perhaps one of the most accurate portraits of the isolation of that period, and Nicdao carries it on her shoulders, embodying extreme loneliness."