News
Link Tank: Best One-Location Movies to Watch
One-location movies to watch, Apple's iPad, Star Wars-themed face masks, and more in today's Link Tank!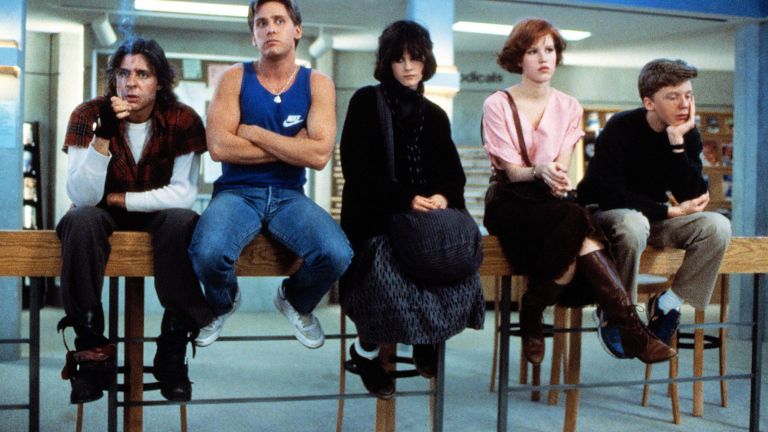 From The Breakfast Club to Gerald's Game, check out these classic one-location movies to watch during quarantine!
"For better or worse, isolation has become the new normal for most of us—and movies and television have become an opportunity to escape. But even without breaking that fourth wall into theaters and our living rooms, movies have sometimes limited themselves to single spaces as a matter of creativity, cost, and ultimately storytelling."
Want to wear Baby Yoda and R2D2 on your face? Disney is launching Star Wars-themed face masks!
"While face masks are still hard to find online and creators on Etsy often have a backlog wait for weeks, Disney is coming with their own masks with some of our favorite characters on them. Yes, including the Child. Baby Yoda stands prominently on the front with his iconic cup of bone broth and honestly, would wear it frequently!"
The original plans for Star Trek Discovery's mirror universe is vastly superior than what we actually got.
"Although its sophomore season did a much better job of balancing self-interrogation with nostalgia for Star Trek's past, the debut season of Discovery creatively flatlined with its full-on retreat into the Mirror Universe. Even before original series architect Bryan Fuller left the show, there were plans to go to Trek's iconic alt-reality…but they sound so much more fascinating than MAGA Captains."
Apple's quietly leading with the iPad as the company's future vision of personal computers.
"During the company's second-quarter 2020 earnings call Thursday, CEO Tim Cook outlined how Apple is rapidly deploying the iPad to school systems, including an order of 350,000 to New York City that's the largest such order in history. Around half of buyers of the iPad and Mac during the quarter were first-time buyers, and the number of people using the products reached an all-time high."
Google has Hangout and Meet. What exactly are the differences between the two video conferencing platforms?
"People and businesses are flocking to video conferencing and team messaging apps so they can remain productive and connected during the coronavirus pandemic. Because these apps are based on similar technologies to more mainstream online communications apps, like Voice-Over-IP (VoIP) and online collaboration solutions, their features are often very similar."
Is there a snack more delightful than Goldfish? Here are every flavor of these fish-shaped treats, ranked.
"If you're a regular reader of this publication, you may know that I undertake these types of power rankings regularly. And if not, here's some proof (now with less animated animal cruelty). But this ranking of Pepperidge Farm's beloved, aquatic-themed crackers proved to be a little… different. Unlike Taco Bell or Gatorade, I've never steadily indulged in the Snack That Smiles Back, aside from the classic Trump-hued, finger-staining Cheddar variety."