Link Tank: Amazing Graphic Novels for Your 2020 Reading List
Great graphic novels to read, Halloween superstitions, Sacha Baron Cohen's Borat 2, and more in today's Link Tank!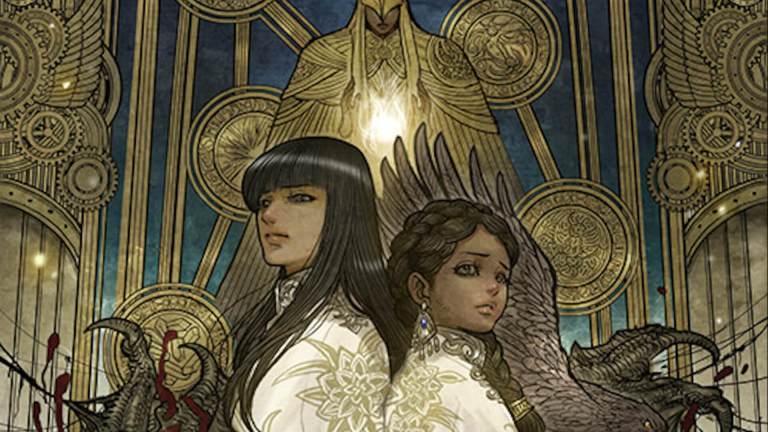 Graphic novels are real books and deserve to be respected as such. Add these ten incredible graphic novels to your reading list today!
"Last week, S.E. Hinton, author of the well-known YA series The Outsiders, made a condescending and obtuse remark on the validity of graphic novels on her Twitter. Naturally, Twitter went ablaze and swiftly set Hinton straight—but it's still worth remembering that, whether or not you may personally believe it to be so, graphic novels are real books with literary merit and worthy of respect."
The way we celebrate Halloween today may be quite new, but the holiday itself is rooted in a lot of history—and spooky superstitions.
"Many centuries before candy corn was invented, the ancient Celts celebrated Samhain on October 31, a night that marked the end of the year and the official start of winter. Samhain, which later became folded into Halloween, was also seen as a night when the dead returned to their former homes—or as the 1903 Encyclopedia of Superstitions, Folklore, Occult Sciences of the World puts it, 'the night of all the year that spirits walked abroad and fairies were most bold.'"
In this age of social distancing, it's more important than ever to work out from home. Check out the best home gym equipments in 2020.
"If COVID-19 has you skipping the gym in favor of working out at home, you're not alone. The home fitness equipment market is booming amid the global pandemic, with many people opting to invest in smart fitness machines."
The diabolical ironclad beetle (Phloeodes diabolicus) may be one of the coolest insects in existence in that it can survive being run over by a car.
"The diabolical ironclad beetle, in addition to having one of the coolest names in the animal kingdom, boasts one of the toughest natural exoskeletons. A team of scientists has finally figured out the secret behind this extra durable armor and how these insects can survive getting run over by a car."
America's Presidential Election Day is just weeks away. Learn about how you can make sure that your vote, whether casted early or on the day of, counts.
"The 2020 General Election on November 3 may still feel like a ways off, but considering the pace at which 2020 has mercifully flown by so far, it'll be here before you know it. And what a relief that will be. Hopefully. But that also means the important deadlines you'll need to meet in order to cast your ballot might sneak up on you, too."
Sacha Baron Cohen's Borat 2 may be the first actually good movie to come out of the coronavirus era.
"The first half of Borat 2 is actually kind of boring. The highly anticipated sequel, officially titled Borat Subsequent Moviefilm and streaming this Friday on Amazon, begins by setting Sacha Baron Cohen's Kazakhstani journalist loose on America yet again, this time to deliver his daughter (Irina Novak) as a gift to President Trump."