News
Link Tank: Best Cult TV Shows You Should Watch
Cult TV shows to watch, the gaming history of The Sims, an MCU theory connecting Endgame and Iron Man 2, and more in today's Link Tank!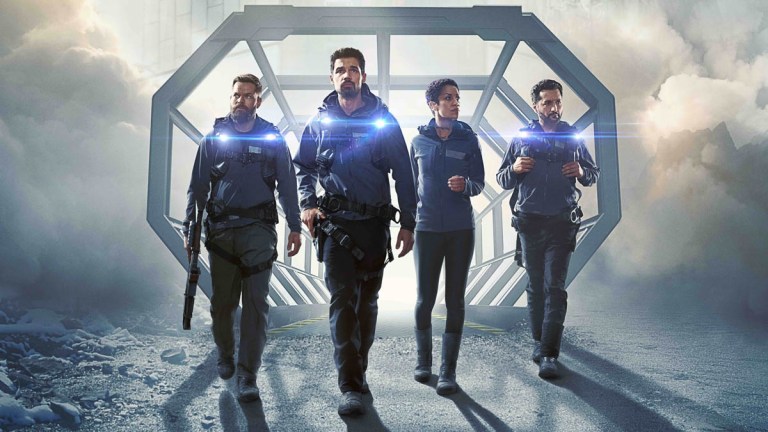 From NBC's Hannibal to The Expanse, here are some of the best cult TV shows you should check out.
"Not every show can achieve the broad appeal of The Office or Game of Thrones; some are destined to attract a small but loyal fanbase that doesn't need the wisdom of the crowd to tell them what quality television looks like. These so-called cult shows nevertheless exert outsize influence on the medium, pushing the boundaries of what's possible on TV."
The Sims is one of the most popular franchises in gaming history. Let's take a look at how it came to be, and what made it so popular.
"Sul-sul! In the late 1990s, game designer Will Wright believed there was room for a game in which the objective was to just live a normal life. People scoffed and thought it would be little more than a virtual dollhouse. But The Sims, which was released in 2000, became a sensation."
The fallout continues for Joss Whedon as former crew members of Buffy the Vampire Slayer and Angel recount his toxic behavior on set.
"A new exposé in Variety features interviews with 11 former Buffy the Vampire Slayer and Angel crew members discussing Joss Whedon's toxic behavior behind the scenes. The employees, who remained anonymous, detailed a work environment rife with favoritism, casual cruelty, and inappropriate behavior."
Tech billionaire Bill Gates reveals in a recent interview why he still prefers Android over iPhone.
"When it comes to the great iOS vs. Android debate, Microsoft co-founder Bill Gates knows which side he's on. According to 9to5Google, Gates shared his preferences in a recently audio-only interview via the Clubhouse app. It may not come as a surprise that he's firmly team Android."
The Terminator is back with a new Netflix anime series from Mattson Tomlin, writer on Project Power and co-writer of The Batman.
"He's back and he's two-dimensional. The Terminator universe is expanding into an anime series for Netflix, the first animated TV adaptation of the franchise. Mattson Tomlin will act as showrunner. Tomlin has had a big few years, having written Project Power for Netflix as well as co-writing The Batman."
An MCU theory about Avengers: Endgame and Iron Man 2 may explain why only Tony Stark could have stopped Thanos.
"When Iron Man dealt the killing blow to Thanos and his alien army in Avengers: Endgame it just felt right from a narrative perspective…. But despite all that, there may be another reason that Iron Man had to be the one to defeat Thanos in Endgame, and it has everything to do with one of the worst movies in MCU history: Iron Man 2."