News
Link Tank: The Best Cosplays Out of Comic-Con@Home
io9's pick of the best cosplays out of Comic-Con@Home, Nathalie Emmanuel on working with Emilia Clarke, and more in today's Link Tank!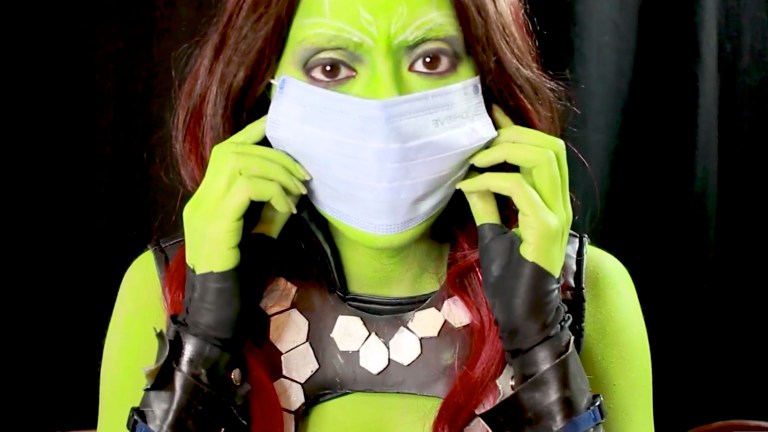 Check out some of the best (at home) cosplays this year's virtual San Diego Comic-Con according to our friends at io9!
"San Diego Comic-Con is in full swing, only this time it's from the comfort of our living rooms. But amazing cosplay waits for no convention center! In lieu of our normal compilation videos, we asked cosplayers to send us clips showing off their tributes to our favorite shows, films, comics, and video games. And y'all freakin' delivered."
Missandei actress Nathalie Emmanuel spoke about her Game of Thrones on-set relationship with Emilia Clarke.
"Nathalie Emmanuel got a huge big break when she starred as the translator and treasured companion to Daenerys Targaryen, Missandei, on HBO's Game of Thrones. Emmanuel joined the cast in season three in a role that was greatly aged up and expanded upon from the books. With that aging up also came some nudity."
Ever wonder why your dog chases its own tail? Here's a look at the reason behind this cute but odd behavior.
"If you find yourself clicking your pen incessantly during a long meeting, it's possible that you're either really bored or really anxious. According to Reader's Digest, dogs often chase their tails for similar reasons (though that behavior is probably a bit cuter than your pen-clicking habit)."
If you shop on Instacart, beware. Your costumer account data could be one of the hundreds of thousands being sold on the Dark Web.
"Grocery delivery and pick-up service Instacart is facing a major security dilemma today. The personal details of its customers are being sold on the dark web, but the company is denying its servers have been breached. As BuzzFeed News reports, so far, 278,531 Instacart accounts were found to be for sale on the dark web, costing as little as $2 per customer."
The Tokyo Olympics would have started today. Here's what you can watch in place of this would-be event.
"Since the first modern Olympic Games in 1896, only war has stopped the international competition from being held. In a sense, it has again — only this time, it is a war on mankind's tiniest and oldest enemy, the virus."
Avatar: The Last Airbender voice actor Dante Basco gives his opinion on how to fix Star Wars: The Rise of Skywalker.
"Dante Basco, the 44-year-old Filipino-American actor known for his roles in Hook and Avatar: The Last Airbender, can talk your ear off about Star Wars. 'Star Wars is the first fandom, to me,' Basco tells Inverse in a Zoom call."