News
Link Tank: Behind-the-Scenes Facts About Netflix's Bridgerton
Facts about Bridgerton, AC Valhalla's weapon glitch, Cyberpunk 2077's first patch, and more in today's Link Tank!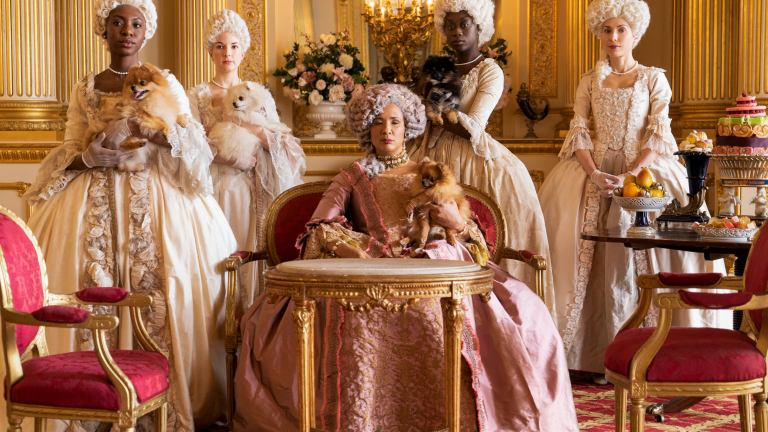 Bridgerton on Netflix is one of the streaming giant's most watched series of all time. Check out some behind-the-scene facts about it.
"Though it only premiered on Christmas Day 2020, Bridgerton is already proving to be one of Netflix's most popular series of all time. The lavish period drama, which is set in Regency-era England, is based on Julia Quinn's eight-book series."
Krystina Arielle's role as host of Star Wars: The High Republic Show prompted a wave of attacks from racist Star Wars fans—and then a counter wave from fans supporting her.
"This should have been Krystina Arielle's week to shine. The cosplayer and consummate nerd announced her awesome new gig hosting Star Wars: The High Republic Show, a web series for StarWars.com and the Star Wars YouTube channel that covers Lucasfilm's Star Wars: The High Republic multimedia initiative."
Assassin's Creed Valhalla players have found a powerful weapon in the game hidden beneath a pile of rocks.
"Players have discovered a new hidden and powerful bow in Assassin's Creed Valhalla. All you have to do is find a specific pile of rocks and hit it a few times and reload your save. Though, this isn't the intended way to get the weapon."
WandaVision might be doing the MCU's take on Marvel Comics' House of M. Here's everything we know about it so far.
"If you've been keeping track of what fans of Disney+'s new Marvel show WandaVision have been talking about, you've probably heard mention of something called 'House of M.' But if you're not an avid reader of Marvel comics or don't keep up with the wikis of various characters or comic arcs whenever there's a new movie or show on the horizon, you probably have no idea what these people are talking about."
Cyberpunk 2077's first patch brought with it a whole new set of bugs and play issues.
"CD Projekt is working hard to fix all the bugs, crashes, and performance problems that shipped with Cyberpunk 2077. But the latest patch for the game has ended up introducing a game-breaking bug. The first big patch for Cyberpunk 2077 was released late last week and brought with it a host of bug fixes and stability improvements."
Twitch recently rolled out new anti-harassment policies, but will they make a difference, or is it too late for the video live streaming platform?
"Since January 8, Twitch has featured a different content creator each day as the face of PogChamp, an emote that has long been used in the platform's live chat streams to convey over-the-top excitement, or as a sarcastic reaction to underwhelming moments."