Link Tank: Should Batman Returns Be Considered a Christmas Movie?
Does Batman's second outing on film count as a Christmas movie, why PlayStation had an underwhelming year, Hawkeye could be making another Marvel show no longer canon, and more in Link Tank!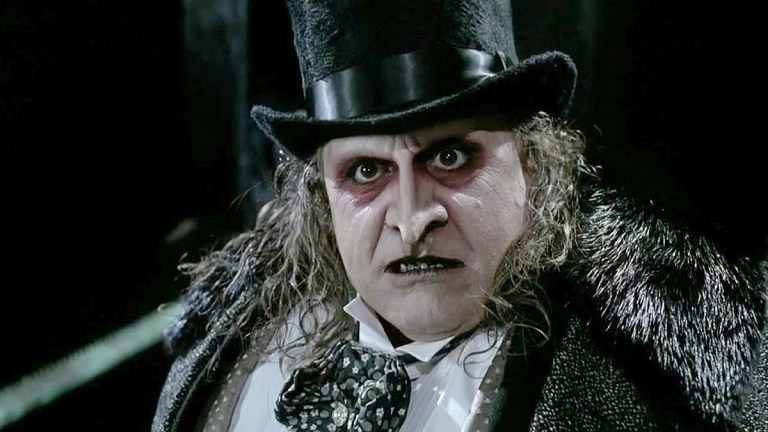 While everyone is enjoying the Christmas-time Marvel show Hawkeye, let's take a look back on the holiday-themed DC flick Batman Returns.
"Batman Returns (1992) is undoubtedly one of the most bizarre movies ever made. You wouldn't expect anything less from a Tim Burton movie, but even then, it's a hard movie to pin down. It's a Batman movie, a comic book movie, and somewhere between an action and sci-fi movie—that much is clear. But is the superhero showdown also a Christmas movie?
Could Hawkeye be taking another step further into making Agents of S.H.I.E.L.D. no longer MCU canon?
"Fans are now theorizing that the watch belongs to Laura, and that Laura Barton is in fact S.H.I.E.L.D. agent Mockingbird. It would make sense, since the talented Cardellini has largely been wasted in the MCU. Aside from raising her kids in the country and dissolving into dust in the Snapture, Laura has little else going on. Maybe she gave up being a superspy to settle down and raise kids."
We always talk about the best movies and TV shows at the end of the year, but what about those that left us wanting a little bit more? Here are some of 2021's most disappointing efforts.
"There's been a lot of great geeky content to love this year. We discovered some amazing new sci-fi, fantasy, and horror, and we rewatched a few old favorites. But the world of genre entertainment let us down quite a bit, too. Here are the pop-cultural lowlights of 2021, from across comics, movies, and TV."
As The Book of Boba Fett premiere draws closer, let's learn all we can about the iconic character before he finally gets to lead his own show.
"With Disney+ series The Book Of Boba Fett, Lucasfilm is finally giving the fan-favorite Star Wars character his own solo live-action adventure—more than 40 years after he was first introduced. Boba Fett has been a prominent part of Star Wars for a long time, popping up in every toy line, multiple video games, and even a painfully distracting cameo in George Lucas' special edition version of A New Hope (it's easy to miss if you keep your eyes closed for several minutes after Han Solo is introduced)."
The PlayStation 5 was all over the gaming world this year, besides the actual games it produced, which were honestly underwhelming.
"Who would have guessed that one of the most eye-catching video game consoles ever made would also be one of the least exciting? While Microsoft spent the year turning Xbox Game Pass into a must-have subscription service and Nintendo released a shiny new Switch, Sony's main focus was putting out impressive video games and trying to make sure everyone who wanted a PS5 could get one."
While the new Nightmare Alley brings some modern filmmaking sensibilities to its craft, consider checking out the original film from 1947 as well.
"In watching the 1947 version of Nightmare Alley, you can easily see why Guillermo del Toro might be drawn to remaking this story. The noir isn't exactly supernatural, but there is something monstrous at play in its adaptation of William Lindsay Gresham's novel."