News
Link Tank: Andor Has Twice as Many Episodes as Obi-Wan Kenobi
Andor is the longest Star Wars show yet, why Natalie Portman decided to rejoin the MCU, a new trailer for Elvis just dropped, and more in Link Tank!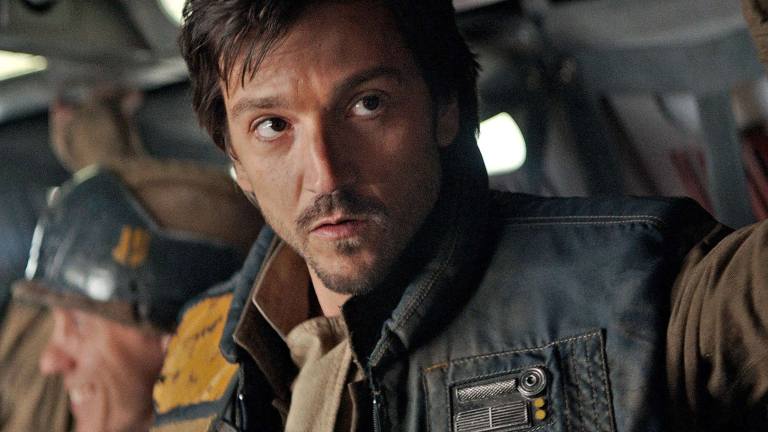 Disney+ has been getting a lot of flack for making their original series too short in episode count. Well, no need to worry, because the new Andor show is their longest yet at 12 episodes.
"How would you like to spend three months with Diego Luna's Cassian Andor? Later this year, you'll get that chance. A new interview confirms that his upcoming Star Wars show, Andor, is 12 episodes long. That's double the length of this week's Obi-Wan Kenobi show, five episodes longer than The Book of Boba Fett, and four episodes longer than each season of The Mandalorian. (Animated series The Bad Batch was 16 episodes, so that's why we're specifying 'live-action.')"
Natalie Portman is returning as Jane Foster in Thor: Love and Thunder after she was famously absent from Thor: Ragnarok. Here's what happened between her and Marvel and why she eventually chose to come back.
"Thor: Love and Thunder doesn't come out until July, yet the released promotional images have the internet swooning. By now, you have probably seen the crazy hot pictures of Natalie Portman's triumphant return to the MCU as Jane Foster. Her ripped arms, flying hammer, and new outfit elevate her to more than just Jane. She is now the Mighty Thor."
Harry Styles continues to exude confidence and swagger as the singer is establishing himself as a pop star akin to the biggest of decades past.
"Three years have done Harry Styles a great service. With Harry's House, the former-One Directioner sings odes about what it feels like to build a home and a life with someone. He's never been so self-assured, giving Harry's House a stable foundation to fortify his name in the pop world."
A new trailer for Baz Luhrmann's Elvis sees Austin Butler transform into the King, set to the backdrop of some anachronistic music.
"The trailer provides a closer look at the film's exploration of Elvis Presley's (Butler) life and career through the lens of his complicated relationship with his manager Colonel Tom Parker, played by Tom Hanks. 'The story delves into the complex dynamic between Presley and Parker spanning over 20 years, from Presley's rise to fame to his unprecedented stardom, against the backdrop of the evolving cultural landscape and loss of innocence in America,' the official synopsis reads."
The former vice president of Xbox voiced their concern about what GamePass could do to the gaming industry.
"Ed Fries, the former Microsoft vice president of game publishing who launched the original Xbox, recently appeared on a podcast where he discussed some concerns he has regarding Xbox Game Pass. Fries said that he's 'scared' that the service could lead to a future in which folks stop buying games, opting instead to just pay for a single monthly subscription fee to access everything. In his view, this is a similar scenario to what happened with Spotify and the move toward music streaming, an outcome he believes hasn't been great for musicians or record labels. And he fears a similar future is coming to the games industry."
The new series The Offer on Paramount+ tells the story of how The Godfather was made, and apparently, the actual mob had their hands involved with the script as well, or so they say.
"The Offer, a new series about the making of 1972 classic The Godfather, has proven to be a story nearly as compelling as the Corleone saga. Chronicling producer Al Ruddy's efforts to get Mario Puzo's novel adapted for the screen, the series frequently pits Hollywood against real-life mafia figures who are concerned their clandestine criminal activities will be exposed."