News
Link Tank: 2022 Is Set to be the Biggest Year for Star Wars Yet
Star Wars fans will have plenty to look forward to in 2022, the best science fiction TV shows on right now, a new space flight simulator game is set to take flight, and more in Link Tank!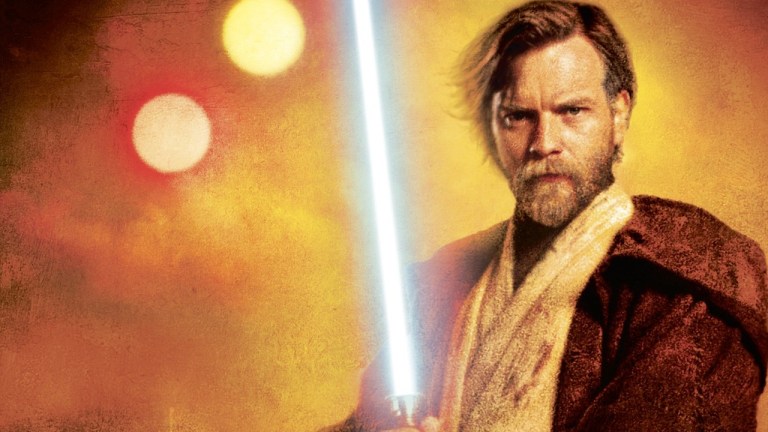 After a somewhat slow 2021, 2022 is set to give Star Wars fans the most stacked lineup ever from a galaxy far, far away.
"The world of Star Wars is expanding in a new and exciting way on Disney+, but it seems as if the next few shows heading our way are things that I've dreamed of since the prequel trilogy came out. With Ewan McGregor's return as Obi-Wan Kenobi and more, the Disney+ 2022 slate is something that I definitely dreamt up and emailed over to Lucasfilm."
Discover what the best science fiction show currently on television is right now.
Are you searching for an exciting new sci-fi show to watch? Watch the latest episode of Classic Cinema Live from Boston Scifi to unearth what some of the best science fiction programs currently airing on television are right now from Star Trek Discovery and much more!
The new video game Chorus is set to give gamers the immersive space flight simulator they've all been looking for.
"If you enjoyed Star Wars Squadrons, keep an eye on Chorus. Every year or two, a new game takes flight combat to the next level. In 2017, Everspace provided fast-paced roguelike action. In 2020, Star Wars Squadrons provided a simulation-like experience in a beloved fictional universe. Now, Chorus from Fishlabs and Deep Silver focuses on the exhilarating fun of zipping around a star system in a spaceship that has a personality of its own."
Do we really even care about whatever The Secrets of Dumbledore has to reveal in the next Fantastic Beasts film?
"New title! That's right, Scamander Sca-fan-ders: The new Fantastic Beasts film is all about The Secrets of Dumbledore, presumably linked to some big, incredibly eye-rolling plot developments that happened during the cinematic exit shuffle of The Crimes of Grindlewald."
Are you in the mood for a stressful (the good kind of stress) viewing experience? Watch one of these brilliant horror films to fill that void.
"Though a good cinematic thriller needs to scare you at least a few times, what often ends up separating the ones that really stick with you and those that fade away is how effective they are at creating a sustained atmosphere of good stress for you to live in as you watch their stories unfold. This strangely enjoyable stress can be hard to describe, and a bit tricky to seek out, but when you encounter it, it's unmistakable."
The new season of Pokémon Unite, set in space, is going to make leveling up items way more convenient.
"Since release, it's been difficult to talk about the merits of pocket monster MOBA Pokémon Unite. The fun factor was there, though largely obscured by TiMi Studio Group's monetization practices, which allow you to boost items with real-world money. But with Wednesday's big new patch, Pokémon Unite is now way more generous to players who don't want to pull out their wallets."