News
John Lennon's Life and Legacy Explored on Upcoming 20/20
20/20's season 43 premiere speaks with John Lennon's buddies and pals to commemorate his 80th birthday.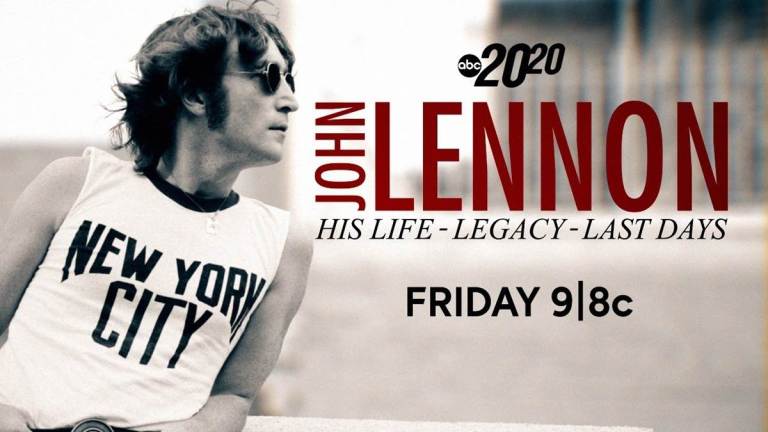 It's been almost 40 years since John Lennon was fatally shot outside his West 72nd Street home at the age of 40. ABC News' esteemed 20/20 will open its 43rd season with a look at the life and legacy of the former Beatle. The installment premieres Friday, Oct. 16 at 9:00 p.m. ET) on ABC.
"On December 8, 1980 the world stood still as it learned about the death of John Lennon, a music icon and former member of The Beatles," reads a press statement. "Now, nearly 40 years after that infamous day and days after what would have been his 80th birthday, the season premiere of 20/20 tells the story of Lennon's life, final days, and lasting legacy through the eyes of close friends and colleagues and rarely seen footage from the ABC News archives."
In addition to the archival footage, the two-hour program will feature the last interview Lennon did the day he died and interviews with the radio reporters who conducted it. The special will also include new interviews. Bob Gruen, the legendary rock and roll photographer who took the iconic photo of Lennon in his "New York City" t-shirt will remember the more moving images of the musician. Jack Douglas will speak about producing Lennon and Yoko Ono's Double Fantasy album. Publicist Elliot Mintz will also be on hand to recall Lennon's final years. 20/20 is anchored by David Muir and Amy Robach.
The Lennon estate recently partnered with TikTok, according to CNN. The embattled platform, which has been targeted by President Trump because of its ties to China and possibly Kpop stans, put together a dedicated playlist of some of Lennon's best-known solo songs in celebration of his 40th birthday. The songs include "Instant Karma! (We All Shine On)," "Imagine," "Mind Games," "Beautiful Boy," "Woman," "Happy Xmas (War Is Over)," "Give Peace a Chance," "Stand By Me," "Nobody Told Me," "Remember" and "Gimme Some Truth."
Lennon is also back in the British charts. His new hits collection Gimme Some Truth, produced by Ono and their son Sean, hit No. 3 on the midweek chart, according to Billboard. Lennon has three Number 1 albums as a solo artist, as well as 16 with the Beatles. The new collection is time to coincide with the 2020 presidential election. The title track, taken from Lennon's Imagine album, is one of his most raw political expressions. In an era of false news, it's good to get emotional truth from an iconic rocker, and the respect of a real news provider.
20/20 season 43 premieres Friday, October 16 at 9:00 p.m. on ABC.