News
Golden State Killer Pleads Guilty
Joseph James DeAngelo Jr. takes a plea deal which puts the Golden State Killer behind bars for the rest of his life.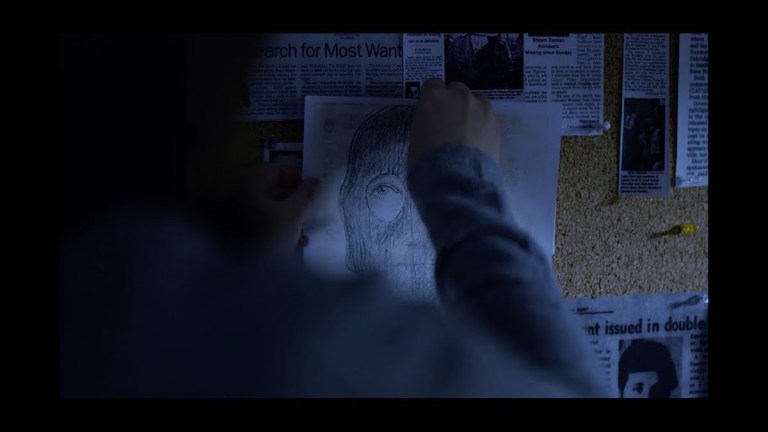 74-year-old former police officer Joseph James DeAngelo Jr., the "Golden State Killer," pleaded guilty to 13 counts of first-degree murder and 13 charges of kidnapping, according to NBC News. DeAngelo was charged with 13 counts of murder, with additional special circumstances, as well as 13 counts of kidnapping for robbery in six counties, including Contra Costa County in the Bay Area.
The confessions began when DeAngelo responded "guilty" after Sacramento Superior Court Judge Michael G. Bowman asked if he killed Claude Snelling in 1975. The journalism professor was shot and killed trying to protect his daughter from a home intruder.
DeAngelo appeared before the state judge in a ballroom at California State University–Sacramento, not a courtroom. DeAngelo received a criminal justice degree in 1972 at the school. The venue had to accommodate 150 victims and relatives and followed social distancing requirements. A lottery determined which 27 members of the media would be allotted spots. The ballroom can hold 2,000 people. The hearing was live-streamed by Sacramento County Superior Court.
In a scripted plea hearing, DeAngelo was expected to admit guilt to 13 murders, 13 charges of kidnapping for purposes of robbery, and 62 other crimes of rape and abduction for which the statutes of limitations long ago expired. At the hearing, DeAngelo confirmed aloud he had accepted the plea deal. District Attorneys from four California counties asked for the death penalty if DeAngelo is found guilty.
Prosecutors agreed not to seek the death penalty in return for a guilty plea. As part of the agreement, DeAngelo will be required to register as a sex offender and pay restitution to the victims or their families. He will likely be sentenced to prison for the rest of his life. The guilty plea will spare the public years of criminal proceedings, estimated at over $20 million. It will also spare survivors and family members of murdered victims from taking the stand. DeAngelo's three daughters and ex-wife will also not be needed to testify.
The Golden State Killer, also known as the East Area Rapist, the Diamond-Knot Killer, and the Original Night Stalker, was California's most prolific uncaught serial killer and rapist. The spree ran from at least 1973 to 1986 and involved attacks on some 106 children, men and women. Investigators had been searching for the Golden State Killer for 40 years. The FBI's Sacramento office announced a national campaign and $50,000 reward in 2016.
Detectives did not name a suspect until 2018. They used crime-scene DNA and genealogy services to finalize the determination. The Golden State Killer investigation was one of the first high-profile cases to be solved using genetic genealogy.
HBO ordered the docuseries, based on Michelle McNamara's book I'll Be Gone in the Dark: One Woman's Obsessive Search for the Golden State Killer, one week after the Sacramento Sheriff's office captured the Golden State Killer.
It was McNamara who rebranded DeAngelo as the Golden State Killer. McNamara was allowed to break the chain of custody to take home 37 boxes of case files and two bins of evidence under a 2016 decision by Orange County Sheriff's Department investigators. McNamara was working on the book when she died in her sleep in 2016 at the age of 46.