News
Creem: America's Only Rock N' Roll Magazine Trailer Rocks With a Punk Edge
The soft sounds of the seventies came across hardline resistance according to upcoming rock-doc Creem: America's Only Rock N' Roll Magazine.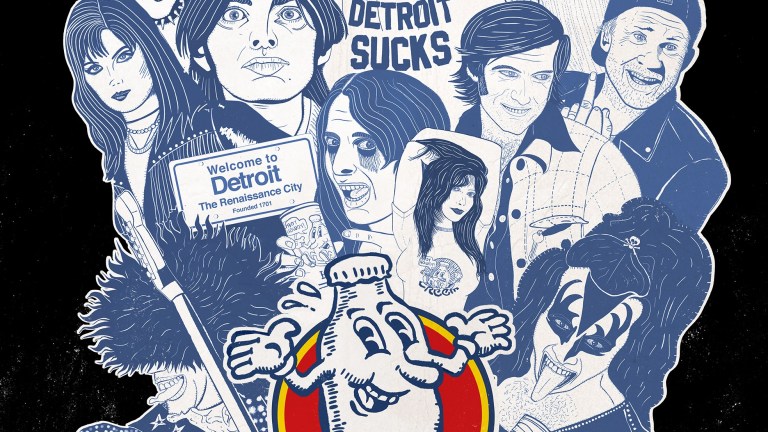 "Buying Creem was a little bit like buying Playboy," Jeff Daniels says in the trailer for the upcoming documentary, Creem: America's Only Rock N' Roll Magazine. "You didn't want your parents to see either one of them." The alternative music magazine debuted in Detroit in 1969 and is credited with inventing the phrase Punk Rock. "It was Rock magazine with a capital R," Suzi Quatro adds. Creem: America's Only Rock N' Roll Magazine will open in select theaters in August. Boy howdy!
Creem was staffed by a group of misfits who had no "business running, writing or editing for a rock magazine," according to the trailer, but it was gobbled up by music fans and musicians alike who were hungry for new sounds, harsher attacks and irreverent takes on mainstream artists and venerated rock gods. The now-legendary publication broke heavy metal and New Wave artists on a national level and the hearts of classic rockers who were fading into the annals of memory lane as golden oldies.
The Rolling Stones may have been marketed as the antithesis of the Beatles, but Creem was the anti-Rolling Stone. They were as different as San Francisco was to Detroit. Rolling Stone lost its counterculture edge when it embraced the softer sounds of acoustic countrified rock, sensitive singer-songwriters and prog pyrotechnics. Creem was all edge. The magazine stopped publishing in 1989, its influence continues.
"Capturing the messy upheaval of the '70s just as rock was re-inventing itself, the film explores CREEM Magazine's humble beginnings in post-riot Detroit, follows its upward trajectory from underground paper to national powerhouse," reads the official synopsis. "Then bears witness to its imminent demise following the tragic and untimely deaths of its visionary publisher, Barry Kramer, and its most famous alum and genius clown prince, Lester Bangs, a year later. Fifty years after publishing its first issue, 'America's Only Rock 'n' Roll Magazine' remains a seditious spirit in music and culture."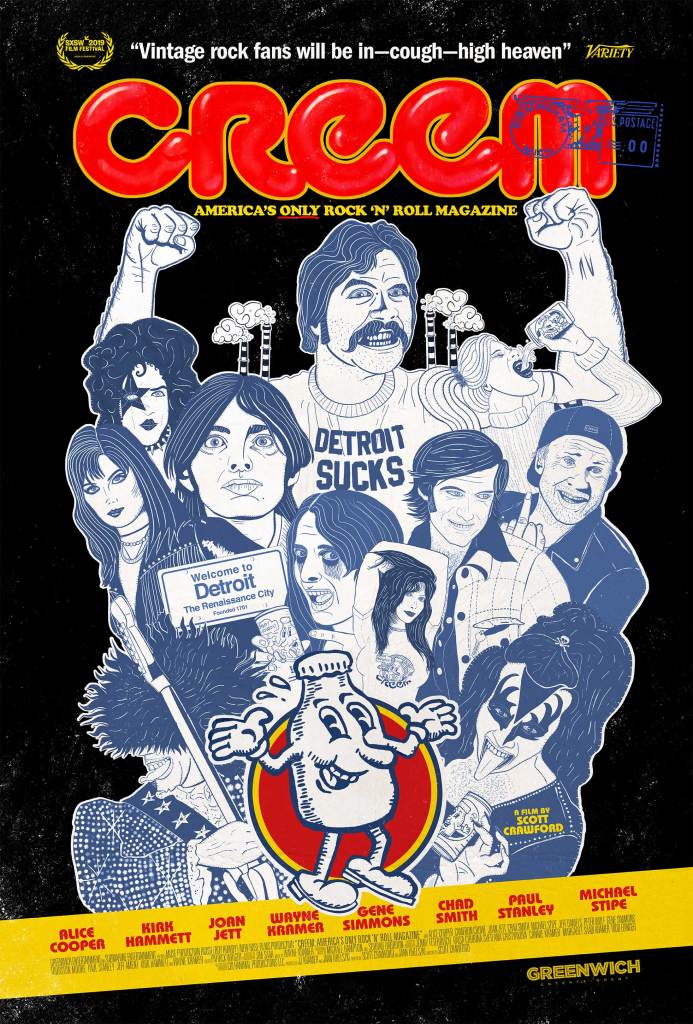 The trailer features vintage footage, archival magazine covers and plenty of attitude. "It's not all laid back, and peace and love and goodbyes," we hear. The documentary features interviews with musicians like Quatro, Alice Cooper, Joan Jett, Kiss's Paul Stanley and Gene Simmons, Peter Wolf, and musical fans like REM's Michael Stipe and Red Hot Chilli Peppers' Chad Smith. It also checks in its editor-in-chief Dave Marsh as well as Susan Whitall, Sylvie Simmons, rocker and writer Patti Smith, Bangs and his protégé, Rolling Stone music journalist-turned-filmmaker Cameron Crowe (Almost Famous).
You can watch the trailer for Creem: America's Only Rock N' Roll Magazine here:
Creem: America's Only Rock N' Roll Magazine was produced by JJ Kramer, the son of the magazine's late co-founder and publisher Barry Kramer, and original Creem staffer Jaan Uhelszki. It was directed by Scott Crawford (Salad Days: A Decade of Punk in Washington DC, 1980-90). The soundtrack was scored by MC5 founder Wayne Kramer.
Creem: America's Only Rock 'N' Roll Magazine will open in select theaters starting in August.