News
Bob Dylan Releases Epic Song About JFK Assassination
In his first original track in eight years, Bob Dylan tells the story of the 60s by focusing on one day that will live in infamy.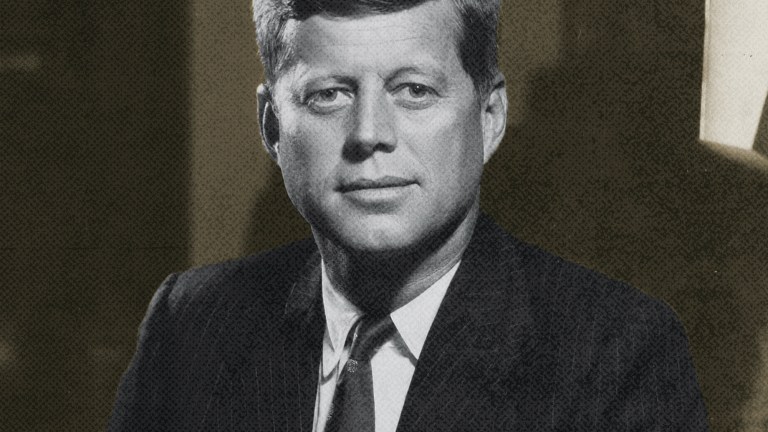 "A good day for living and a good day to die," Bob Dylan sings on his epic, nearly 17-minute-long, song "Murder Most Foul." Dylan released the track at midnight, March 27, according to Variety. The song uses the assassination of President John F. Kennedy to chronicle the decade it defined. "The day they killed him, someone said to me, son, the age of the antichrist has just only begun," he sings. The offering is perfect for lyrical deconstructionists to pick apart while stuck at home during periods of enforced isolation.
"Greetings to my fans and followers with gratitude for all your support and loyalty across the years," Dylan wrote when he announced the song via Twitter. "This is an unreleased song we recorded a while back that you might find interesting. Stay safe, stay observant and may God be with you."
There is no indication on when the song was recorded, but based on his voice it sounds fairly recent. The post says nothing about a new album, through there have been rumors Dylan has been working on one. His last new music came out in 2012 on his Tempest album. At 15 minutes and 56 seconds, "A Murder Most Foul" is Dylan's longest song, beating "Highlands" from his 1997 album Time Out of Mind, which ran 16 minutes and 31 seconds.
The song, which would have fit stylistically on either Modern Times (2006) or Tempest, is rendered classically. Dylan sings over piano, violins, and hushed percussion. It is a historic elegy, much like the Rolling Stones' "Sympathy for the Devil" and Billy Joel's "We Didn't Start the Fire," only slowed to a mournful dirge. Dylan adapts the events which followed the JFK assassination, like Vice President Lyndon B. Johnson being sworn in as president on Air Force One, Marilyn Monroe, Dealey Plaza, the "strip club owner named Jack," and Lee Harvey Oswald, who was a "patsy like Patsy Kline." He also brings in elements of what was yet to come.
Dylan was at the forefront of the changing times of the sixties. He warned us in "The Times They Are a-Changin'." His civil rights anthem "Blowin' In The Wind" came out in July 1962, a year and four months before Kennedy's assassination. On "Murder Most Foul," he promises the Beatles are coming, "and they're gonna hold your hand. Dylan references John Lee Hooker, Cole Porter, Charlie Parker, Thelonious Monk, Nat King Cole, Queen, the Eagles' Don Henley and Glenn Frey, and Fleetwood Mac's "Buckingham and Stevie Nicks." He name-drops Tom Jones' "What's New Pussycat" and Ray Charles' "What'd I Say" in the same line.
His bootheels wander through the Woodstock and Altamont festivals, the Who's Tommy, and even influential films like Lonely Are The Brave and The Birdman of Alcatraz.. Kennedy was shot when his motorcade turned on Elm Street. Dylan sings "Living in a nightmare on Elm Street," which pulls in Wes Craven's horror classic, released 15 years after the assassination.
Dylan doesn't pull punches. He says the president was led like a lamb to slaughter. "They blew off his head while he was still in the car, shot down like a dog in broad daylight," he sings, which points to a conspiracy. The songwriter acknowledges the emotional importance of the event, singing "the soul of a nation been torn away." But he finds ironic solace, concluding "I hate to tell ya mister but only dead men are free."
So, interpret away.