Power Rangers: Sins of the Future Reveals Wes and Jen's Love Life in Exclusive Preview
Whatever happened to Wes and Jen's relationship after Power Rangers Time Force? The new Power Rangers: Sins of the Future graphic novel has answers.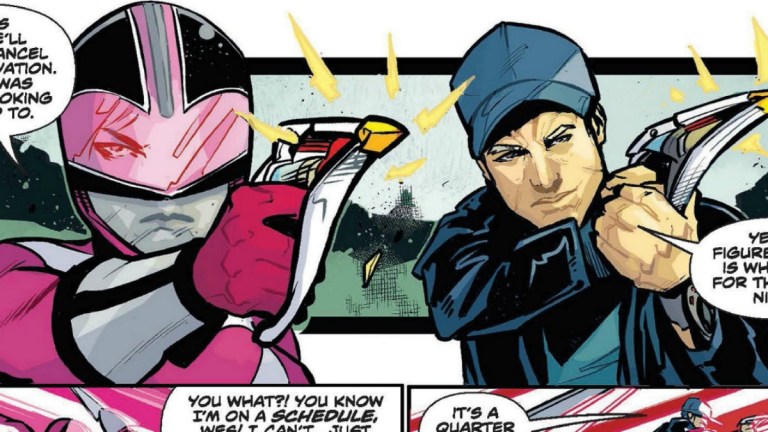 Ever since the end of Power Rangers Time Force, fans have wondered what happened with Wes and Jen. Their love was real and true but Jen went back to the future, leaving Wes on his own. We got a brief look into their lives in the Time Force/Wild Force team-up but it seemed like Jen's main home was still the future. Yet, the couple seemed very much in love. How did Jen and Wes make their relationship work? Could they?
Power Rangers: Sins of the Future has the answers to those questions and a whole lot more. Previously announced in a Den of Geek exclusive, the original graphic novel is set to tackle how the two make their time traveling relationship work while dealing with an unknown threat. This greatly excited fans and now we've got something to get you even more hyped for the graphic novel: exclusive preview pages!
Below we've got the official cover for the graphic novel alongside 10 pages of interior art which includes lettering! Check out the pages for yourself and we'll break them down a bit after: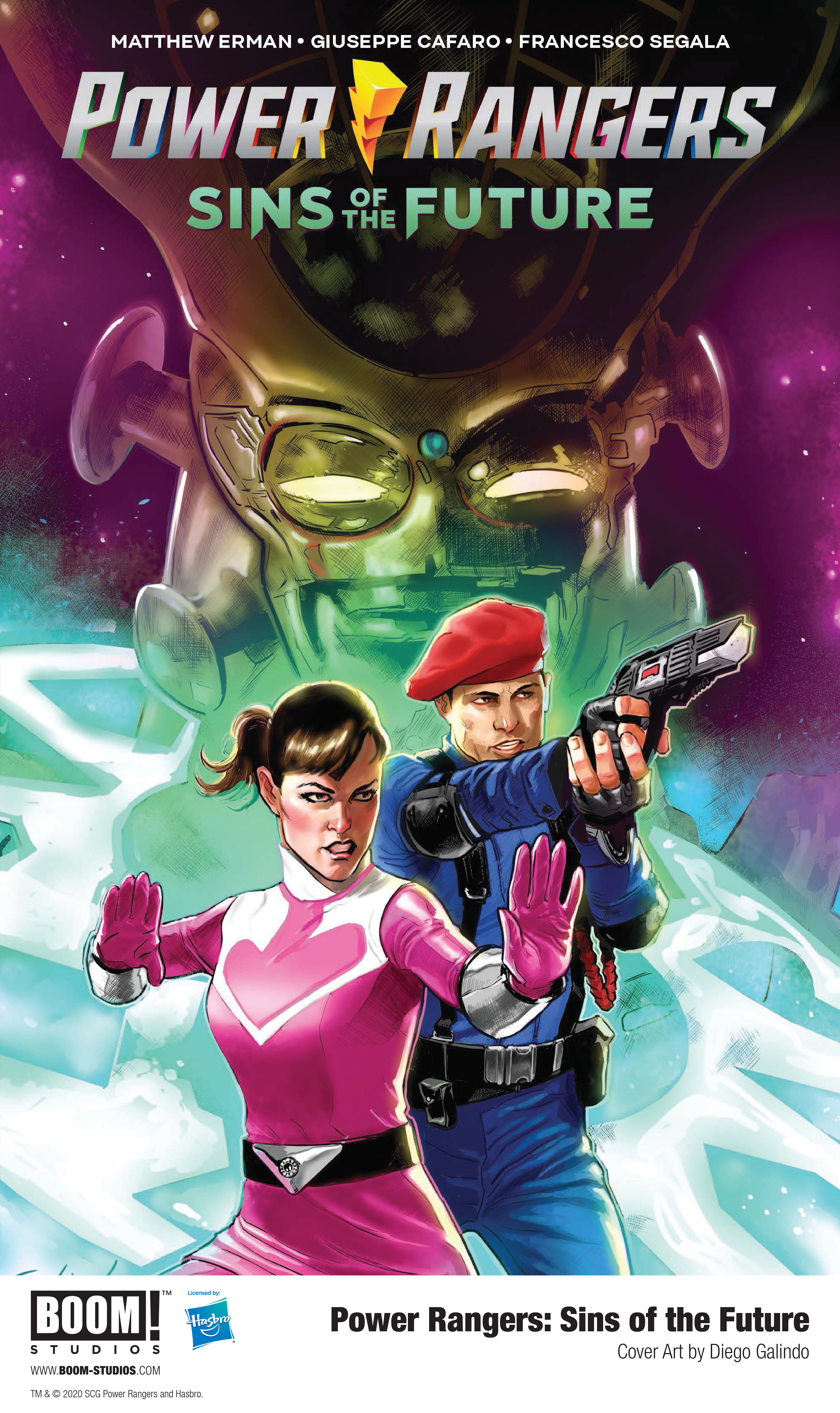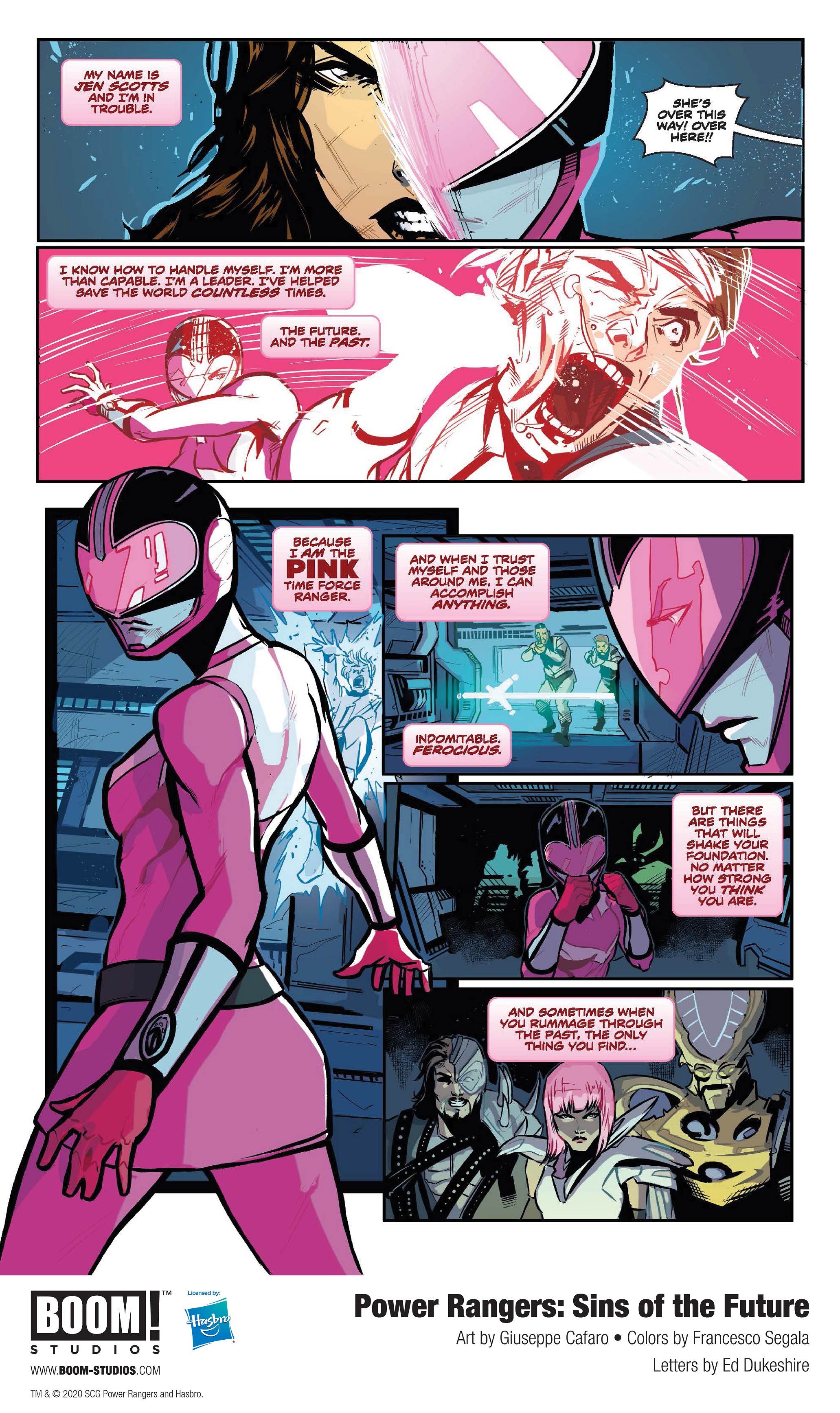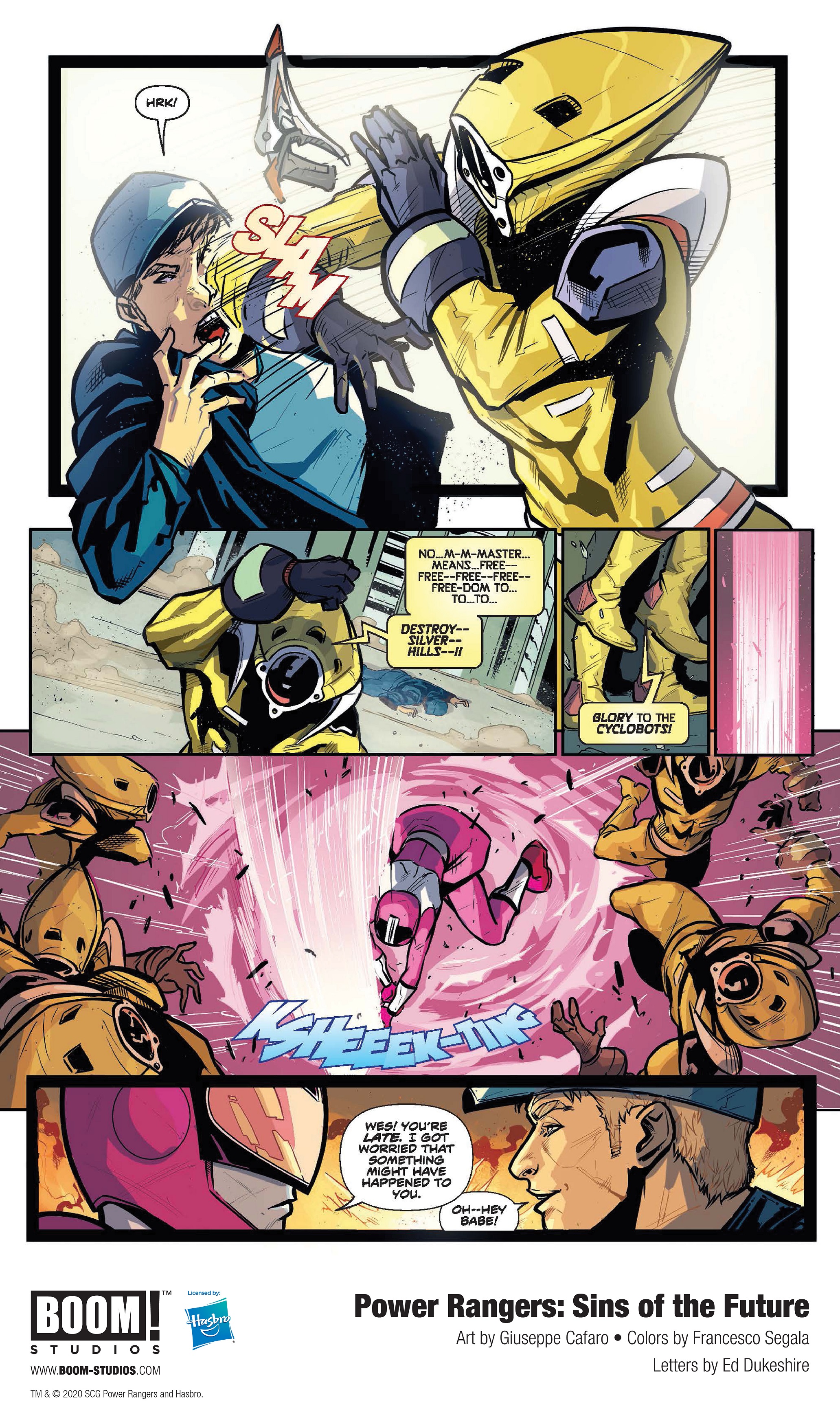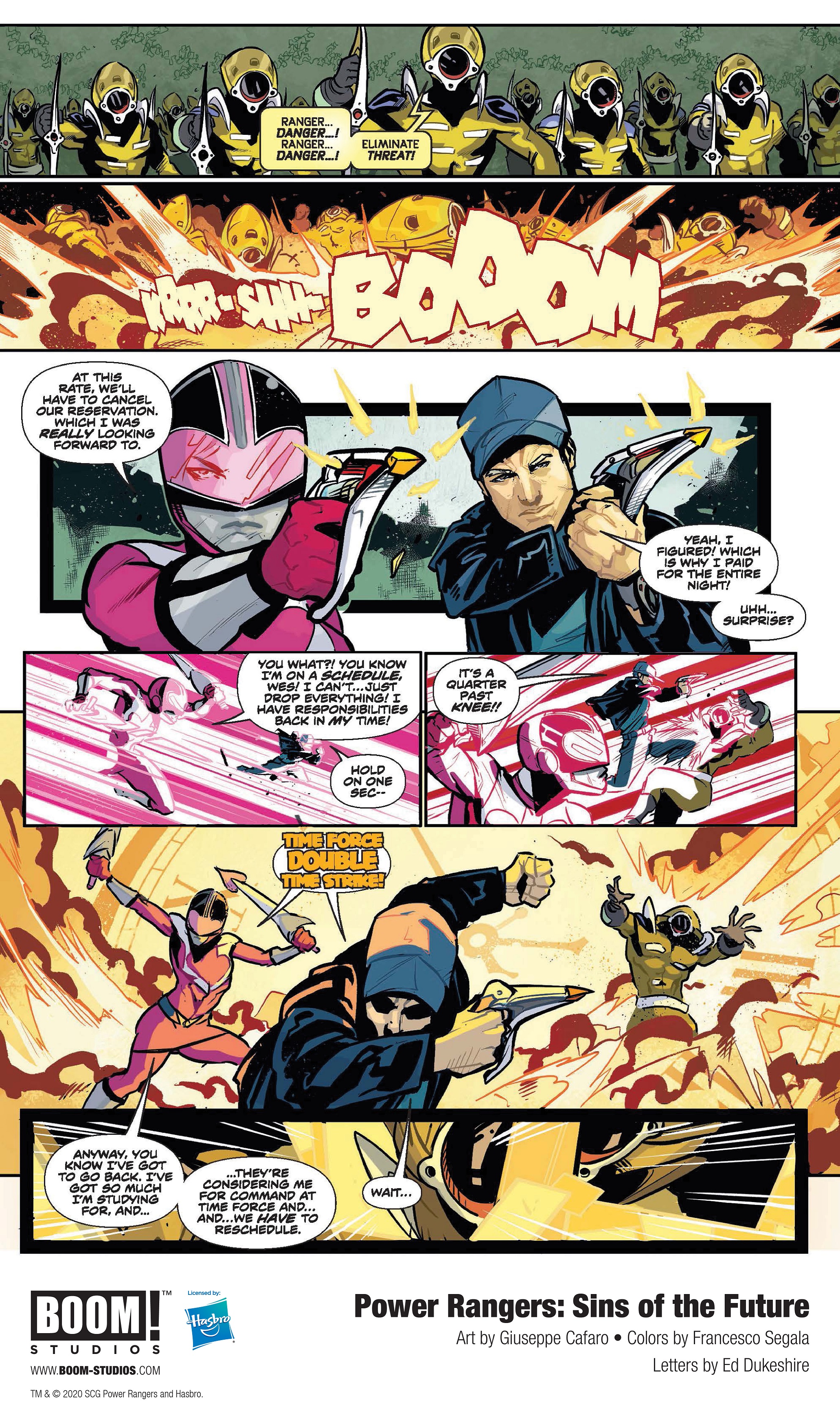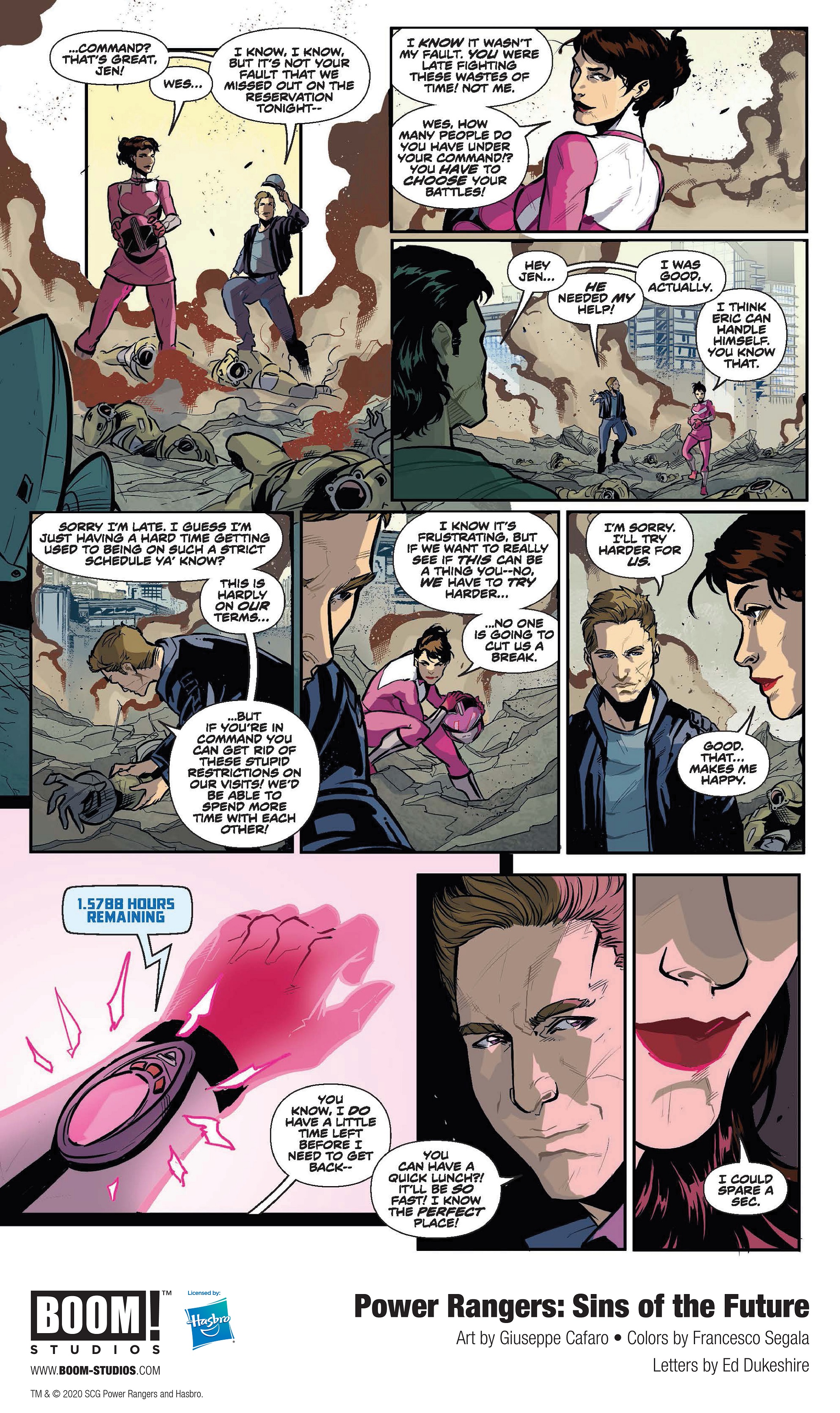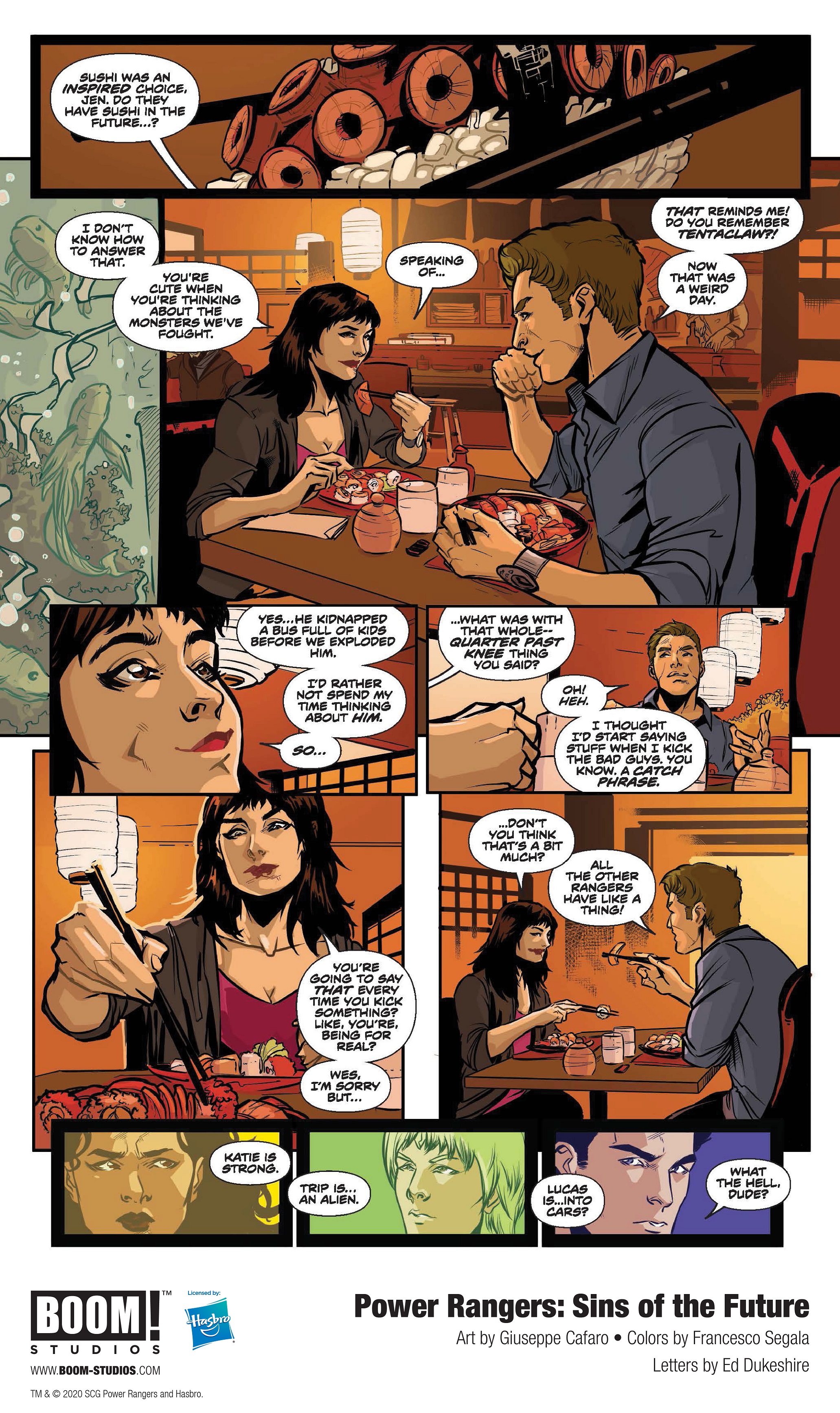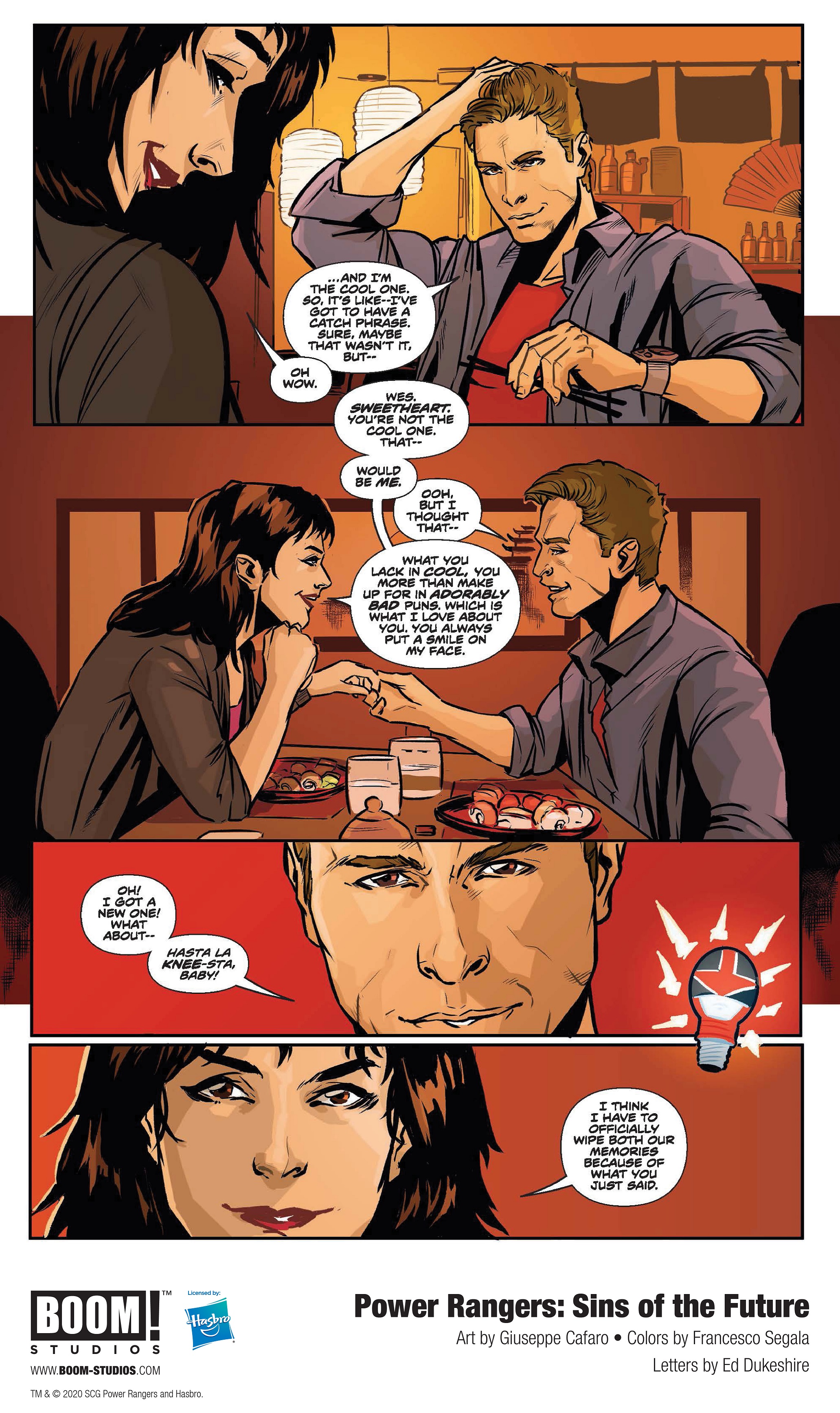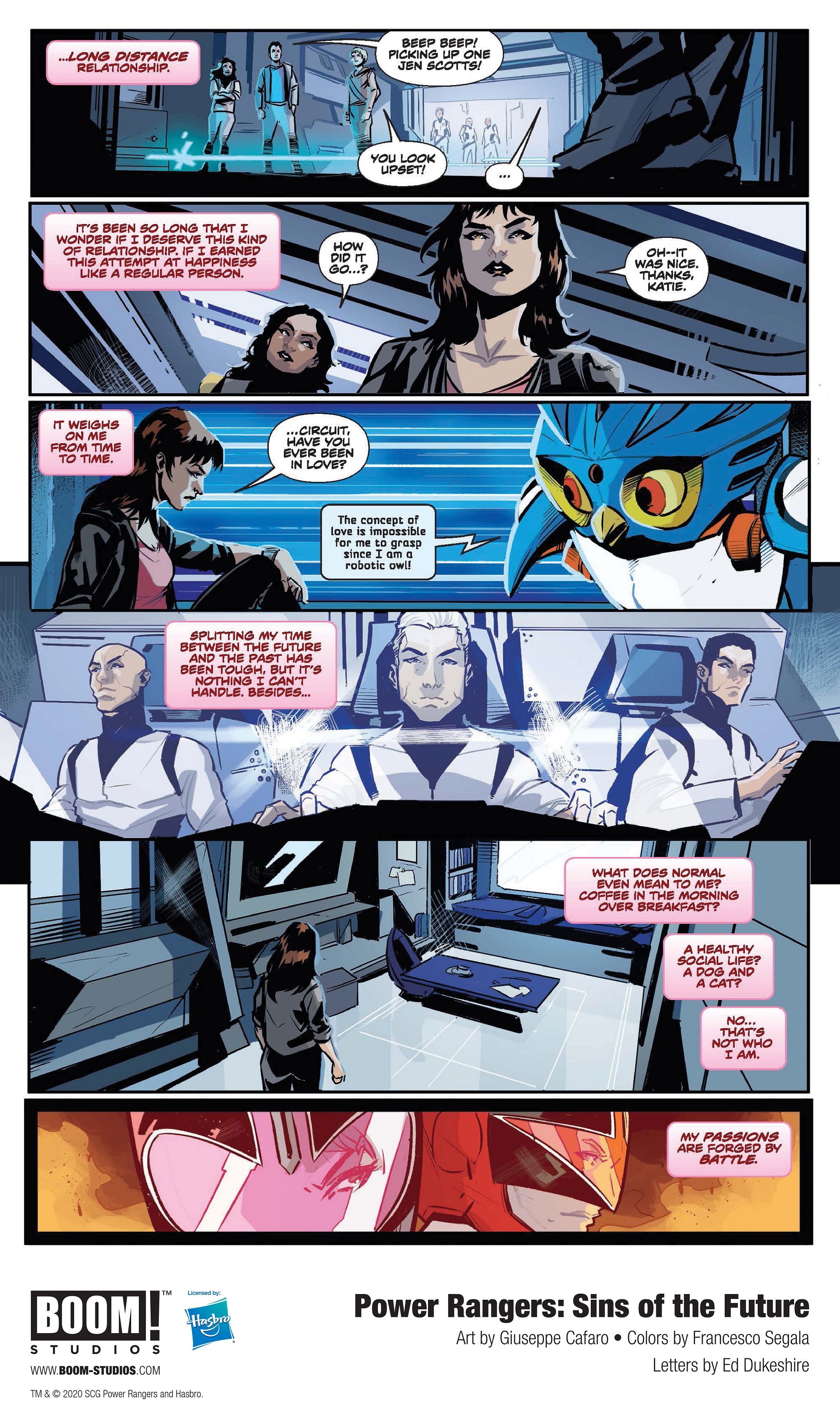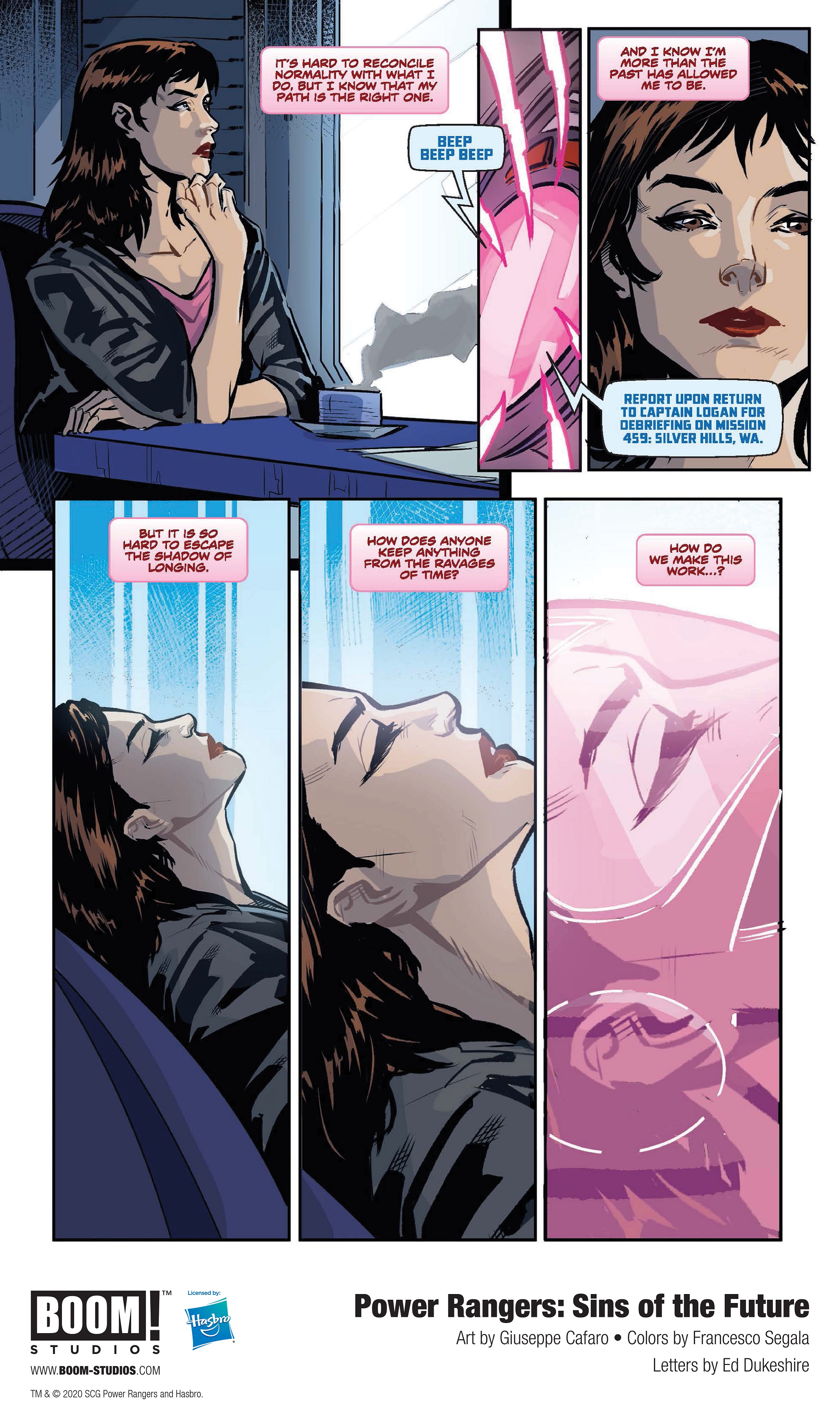 Jen is keeping a pretty tight schedule here! We can assume she's only allowed in the past for short time periods due to possible damage to the timeline. Still, trying to keep that harsh of a schedule with her man is causing problems. Wes wants to be understanding but he's got to live his life too, and it doesn't always line up with Jen's missions.
It's great Eric gets to play a part in the story as well, even though Wes is dead set on taking care of any problems that arise in the city. It speaks to a new development for Wes: his need to get in on the action and not delegate responsibility. We also get an appearance from Katie! The show sadly never gave her much time to develop as a character, so hopefully, she gets a little more time to shine in the graphic novel.
It's great to see Time Force getting so much love and attention from Boom. It's a fan-favorite season for a reason and diving into the love life of Wes and Jen is an absolutely perfect way to continue that season's story. It continues the trend of many of Boom's best Power Rangers comics, telling stories that fans wish they'd been able to watch on screen.
If you missed the official synopsis for the graphic novel, we've got it below:
This all-new graphic novel, available on October 28, 2020, features two of the most popular Rangers of all time and what happens to them after the events of the hit Power Rangers: Time Force television series!

When Jen returns from the future, she and Wes are attacked by a mysterious stranger who has dire news — the timelines have been altered with deadly consequences and Jen is to blame! The shocking identity of their accuser sets them on a collision path with an enemy they never expected.

Can Jen and Wes survive the threats to their pasts, presents and futures? Or will it be the end of everything as they know it?
The original graphic novel features story by Trey Moore, writing by Matthew Erman, with illustrations by Giuseppe Cafaro, and lettering by Ed Dukeshire. Print copies of Power Rangers: Sins of the Future will be available on Oct. 28 at local comic book shops, Nov. 3 at bookstores, or at the BOOM! Studios webstore. Digital copies can be purchased from content providers like comiXology, iBooks, Google Play, and Madefire.