Netflix, Boom Reach First Look Deal
The deal could bring Six-Gun Gorilla, Numbercruncher, & other Simon Spurrier comics to small screens.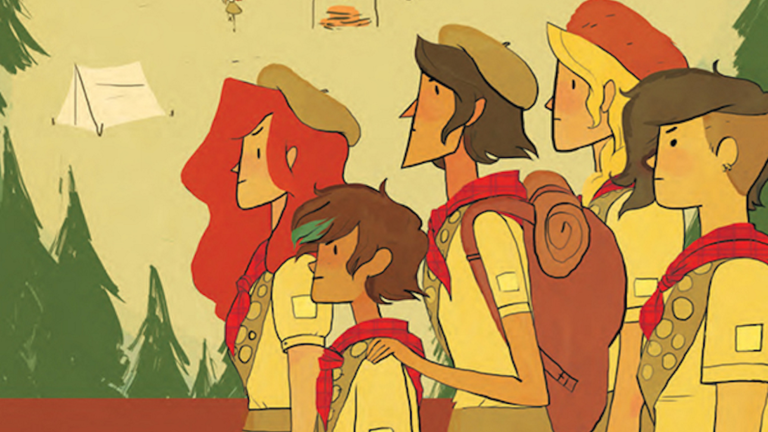 BOOM! Studios, comics publisher behind some of the most acclaimed titles of the last 15 years, announced on Monday that they had agreed to a first look deal with Netflix for the next two years. "We generate 20+ new original series a year and are thrilled to partner with a streamer that is as prolific as we are," said BOOM!'s CEO and founder, Ross Richie. "BOOM!'s unique partnership model benefits creators by positioning them to be packaged with high-end directors, screenwriters, and producers. We're thrilled to continue our track record of translating our best-selling award-winning library with the best TV talent in the business but now with the undisputed leader of the new streaming era."
The deal gives Netflix first crack at developing live action or animated series based on BOOM! Comics like The Spire, Lumberjanes, or Giant Days. "BOOM! characters are innately special, they're colorful, diverse and varied and their stories have the power to ignite something in all of us," said Brian Wright, Vice President, Original Series at Netflix. "We can't wait to bring these stories from the page to the screen to fans in every corner of the world."
BOOM! previously had a deal with 20th Century Fox, with a number of projects in the pipeline. Lumberjanes, the immensely popular (and terrific) comic from Noelle Stevenson, Grace Ellis, Shannon Watters and others, was in the works, and an adaptation of David Peterson's Mouse Guard was weeks away from production when Disney, after purchasing 20th Century, canceled the projects. No word on whether Stephenson's experience with Netflix as She-Ra's showrunner will help get Lumberjanes made, but one can attempt to speak it into existence.
The company now has James Tynion IV and Erik Donovan's Memetic in pre-production with Seth Rogen and Evan Goldberg's production team. There are also several more projects in the works around Hollywood, including a Netflix partnership for Cullen Bunn and Jack T. Cole's The Unsound. And Bunn and Vanessa Del Rey's The Empty Man is set to be released by 20th Century as a feature this August, though with all the release delays in cinemas, it's not certain if that date will stick or get pushed. It's unclear how much of this deal will benefit creators directly – Ritchie and BOOM! President of Development Stephen Christy will executive produce anything that comes of this deal, but individual creators are not called out in the announcement.