News
Green Ranger Returns in New Power Rangers Series
There's a new Power Rangers series called Mighty Morphin, and we'll get a new Green Ranger out of the deal.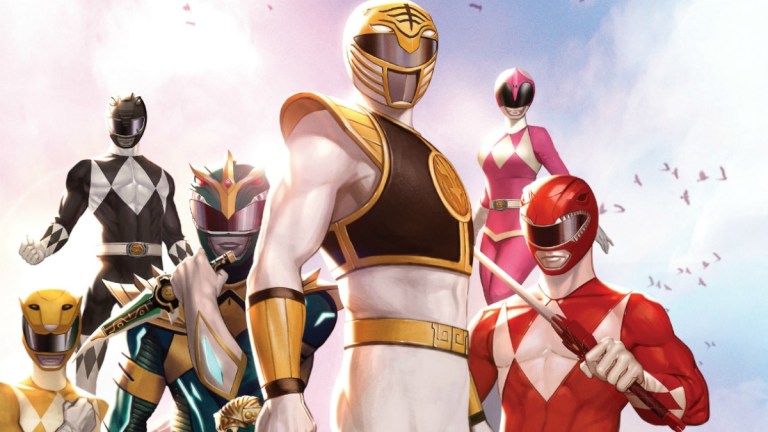 The Power Rangers comics are entering an era of Unlimited Power. After years of carefully reinventing the entire Power Rangers saga while still holding true to what made it so beloved in the first place, BOOM! Studios is about to move to the next level. A new comic simply titled, Mighty Morphin, is set to launch in November 2020 and will feature an all new Green Ranger! Below is the official synopsis for the comic.
A new Mighty Morphin team has assembled to take on the deadliest threats to Earth – but who is the All New Green Ranger by their side? The new Mighty Morphin team is on a collision course with an even deadlier Lord Zedd, who has a new mission and a new motivation – one that will change everything you thought you knew about our heroes! But even if the Mighty Morphin team can find a way to survive Zedd and their mysterious new enemies, they may discover the greatest threat to their future is the shocking secret of Zordon's past! A new Mighty Morphin epic begins here, perfect for longtime fans and new readers alike.
If you haven't been following the comics, right now Tommy is the White Ranger so where does this new Green Ranger come from? There was that time the White Ranger fought the Green Ranger in the original series… or maybe it's Drakkon? After all, he did just show up at the end of issue #50 of MMPR. Maybe he's the new Green Ranger!
We don't know for sure but we are confident in this new comic since it'll be written by Power Rangers comic superstar Ryan Parrott who's been writing for the franchise since Power Rangers: Aftershock. He's contributed endless quality comics that have explored not only the characters but the Power Rangers universe as a whole and we can't wait to see what he does with this new Green Ranger.
Joining for the ride is artist Marco Renna, a rising artist in the comic book industry who's illustrated Fathom Vol.6, Sandokan, Muhammad Ali, and James Bond. Renna is delighted to join the franchise.
"I used to watch the TV show every day and being able to draw these characters is a dream come true," he said. "I feel honored to be part of this fantastic team and I am excited to go into this new adventure. I really hope you enjoy my art."
Mighty Morphin will be one of two all-new series coming from BOOM! and they will each feature two different teams. Both titles will be launched as part of the "Unlimited Power" era for the comic.
The currently running title, Mighty Morphin Power Rangers, will end with issue #55 in October 2020 and feature the first appearance of the All New Green Ranger.
Below you can see some of the covers for Mighty Morphin #1.