News
Batman 89: Billy Dee Williams Finally Becomes Two-Face in Burtonverse Comic
A new comic book miniseries officially gives us Billy Dee Williams as Two-Face. Get a look at the Burtonverse's version of the villain for Batman '89.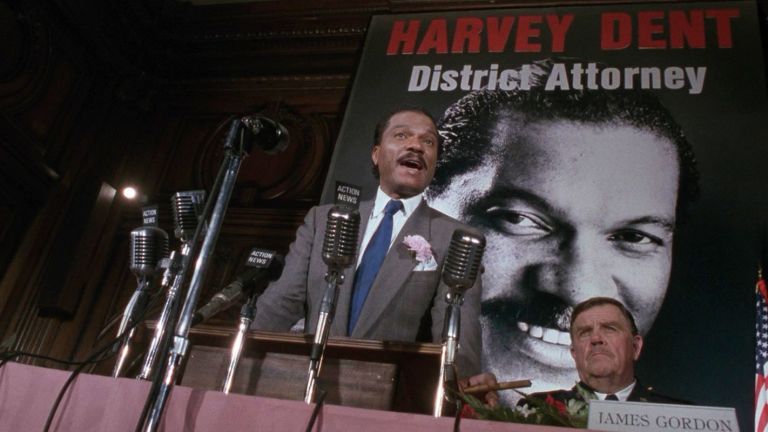 The Batman Burtonverse is coming back in a big way. Not only is Warner Bros. bringing back Michael Keaton as Batman in the upcoming Flash movie but DC Comics is set to publish a 6-issue limited series that explores what happened next after Tim Burton's first Gotham City outing rolled credits.
Batman '89 brings together the movie's original screenwriter, Sam Hamm, with artist Joe Quinones, who has been tied to a revival of the Burtonverse in the comics for quite some time. Quinones previously pitched a similar miniseries to DC, at the time to be written by Kate Leth (Hellcat). While the idea was rejected, Quinones' designs for a comic book sequel to Batman have received tons of praise from fans in the years since. It's no surprise, then, that the idea stuck at DC, and that we'll finally get to see Quinones' take on the Burtonverse.
Hamm's return to the Burtonverse is also notable. After the massive blockbuster success of Batman, Burton, Keaton, and Hamm were quickly tapped to make a sequel, with Hamm taking a first stab at the script, which would have introduced Robin as well as shown District Attorney Harvey Dent's transformation into Two-Face. You probably know what happened next: Burton was unhappy with Hamm's script (the director detests the Boy Wonder, for one thing) and said he would not direct the picture unless he could make a "Tim Burton movie," not a Batman sequel, according to Hamm. The rest is history: Heathers screenwriter Daniel Waters replaced Hamm and the result was Batman Returns.
Since Batman '89 will "pull on a number of threads left dangling by the prolific director," the series is an opportunity for Hamm to finally deliver his vision for "Batman II." As you'd expect, one of the storylines from his unused script that will be front and center in the miniseries is Harvey's villainous turn, which means we'll finally get to see Billy Dee Williams' version of the character become Two-Face within the Burtonverse.
In fact, a variant cover drawn by the legendary Jerry Ordway, who drew the beloved comic book adaptation of Burton's movie, gives us our first official look at William's Dent as the villain he was destined to become: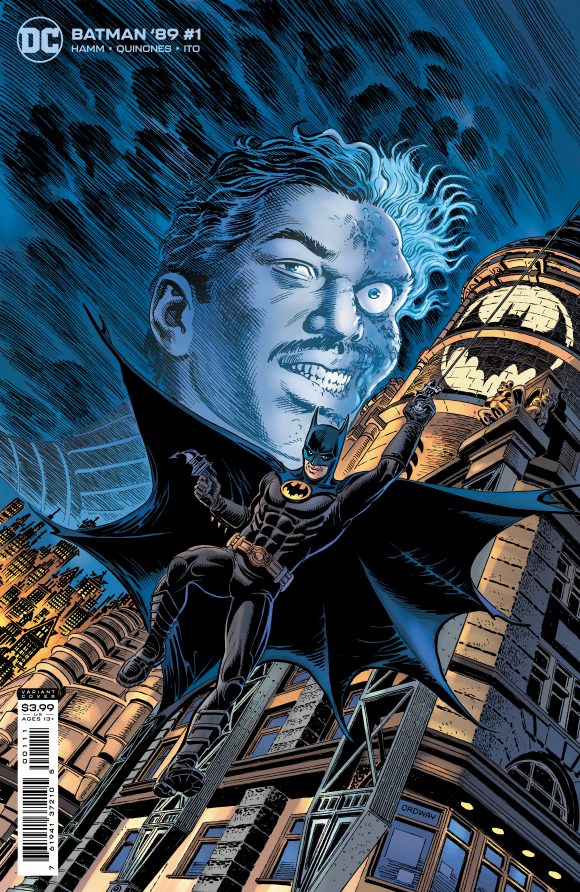 First revealed by excellent comic book site 13th Dimension, the cover features Williams' Two-Face looming over the Dark Knight, who's swinging across the streets of Gotham wearing what looks like (at least in the bright lights of the city) a comics-accurate blue-ish cape and cowl. It's a nice reimagining of what Keaton would have looked like if he'd donned the blue and gray of his comic book counterparts back in 1989 as opposed to the all-black suit that's become the standard look of all movie Batmen since.
Back in 2016, Quinones also shared a sketch of what his Two-Face would look like, and we can only hope this design, which fuses the real-life actor with the comic book character perfectly, made it into the final version of the book: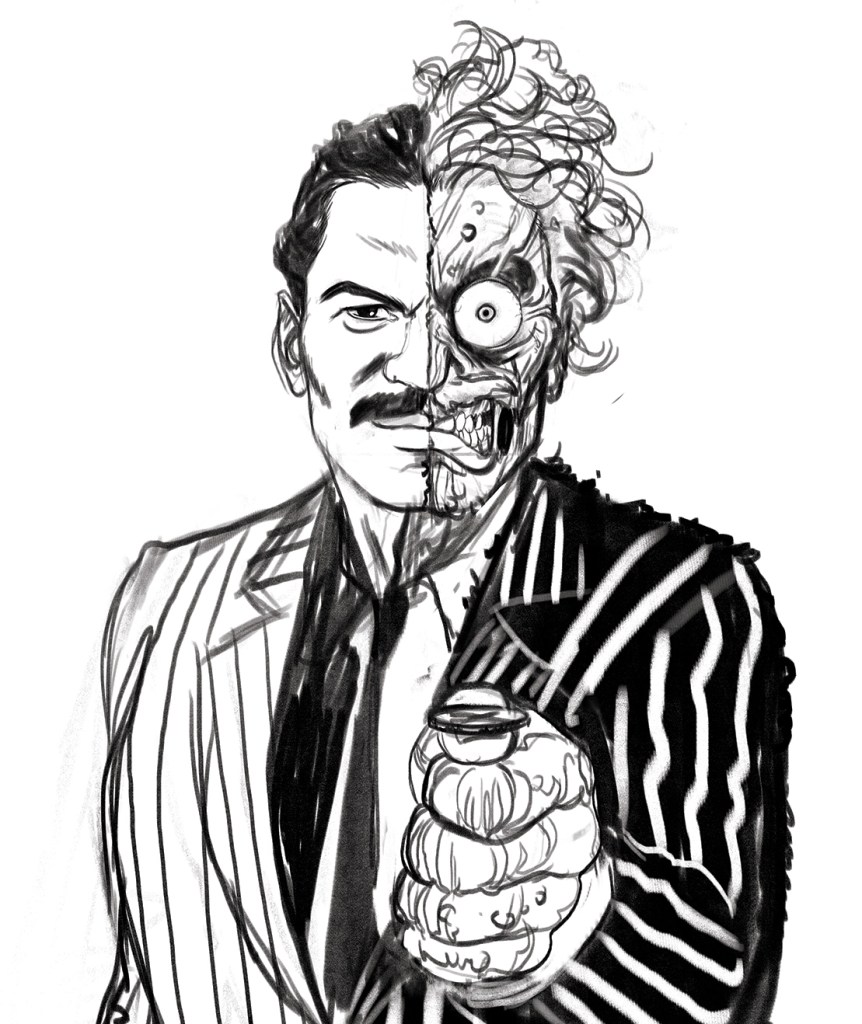 Although he never got to play Two-Face in the Burton movies, Williams did eventually voice the character in The Lego Batman Movie, but that's not really a continuation of his work in Batman, just a fun cameo. The new comic is the real deal for Williams' Two-Face.
While Batman '89 will be available digitally first on July 27, the series will hit stands as a physical book on Aug. 10. You can check out the full solicitation for the first issue below:
BATMAN '89 #1
Story by SAM HAMM
Pencils by JOE QUINONES
Inks by JOE QUINONES
Cover by JOE QUINONES
ON SALE 8/10/21
Price: US $3.99 | 32 pages | FC | DC
CARD STOCK OPEN ORDER Variant by JERRY ORDWAY. Price: US $4.99
1:25 Design Variant by JOE QUINONES. Price: US $4.99
TEAM VARIANT by KEN TAYLOR/TAURIN CLARKE. Price: US $4.99
Step back into the Gotham of Tim Burton's seminal classic Batman movies! Batman '89 brings in screenwriter Sam Hamm (Batman, Batman Returns) and artist Joe Quinones (Dial H for Hero) to pull on a number of threads left dangling by the prolific director. Gotham becomes torn in two as citizens dressed as Batman and The Joker duke it out in the streets. As D.A. Harvey Dent tries to keep the city together, he targets the one problem tearing it apart: BATMAN! And he'll get Bruce Wayne's help in taking down the Dark Knight!