Features
Cover Reveal: Winter's Orbit by Everina Maxwell
Check out this exclusive first look at the cover for Winter's Orbit, a queer romantic space opera from debut author Everina Maxwell.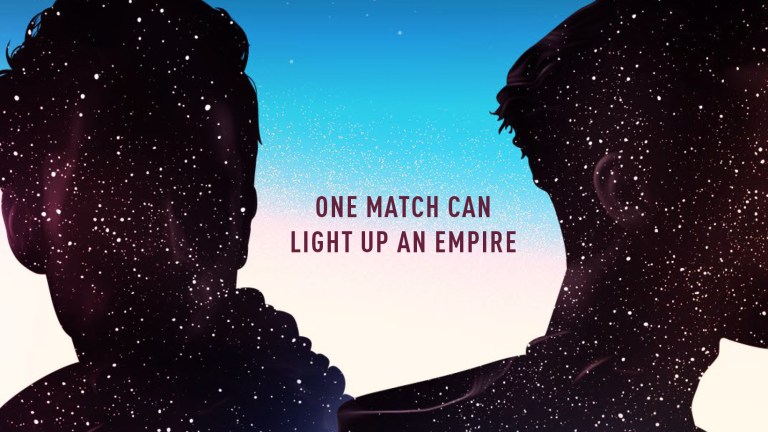 We don't have enough to look forward to these days, but we will always have books. (We'll always have books, right?!) Winter's Orbit, the upcoming debut from author Everina Maxwell, is being marketed as Red, White, and Royal Blue (a queer political romance and one of the kindest books of 2019) meets Ancillary Justice (the genderbending space opera that rocked the science fiction world in 2013). Which sounds like not only all of my favorite things in one package, but also solid proof that 2021 (Winter's Orbit hits shelves in February 2021) will be a better when to spend time than 2020.
Winter's Orbit is a queer romantic space opera featuring an arranged marriage between two space princes (princes who live in space). It was originally published as an original work on Archive of Our Own (one of my other favorite things), where it gathered an enthusiastic following. One only needs to check out the Winter's Orbit Goodreads page to get a taste of how eager those who read this story in its fic form are to read it in its published novel form. Here's the official synopsis:
While the Iskat Empire has long dominated the system through treaties and political alliances, several planets, including Thea, have begun to chafe under Iskat's rule. When tragedy befalls Imperial Prince Taam, his Thean widower, Jainan, is rushed into an arranged marriage with Taam's cousin, the disreputable Kiem, in a bid to keep the rising hostilities between the two worlds under control.

But when it comes to light that Prince Taam's death may not have been an accident, and that Jainan himself may be a suspect, the unlikely pair must overcome their misgivings and learn to trust one another as they navigate the perils of the Iskat court, try to solve a murder, and prevent an interplanetary war… all while dealing with their growing feelings for each other.
Den of Geek is lucky enough to have a first look at the gorgeous cover for Winter's Orbit, which was created by artist Magdiel Lopez and designed by Katie Klimowicz….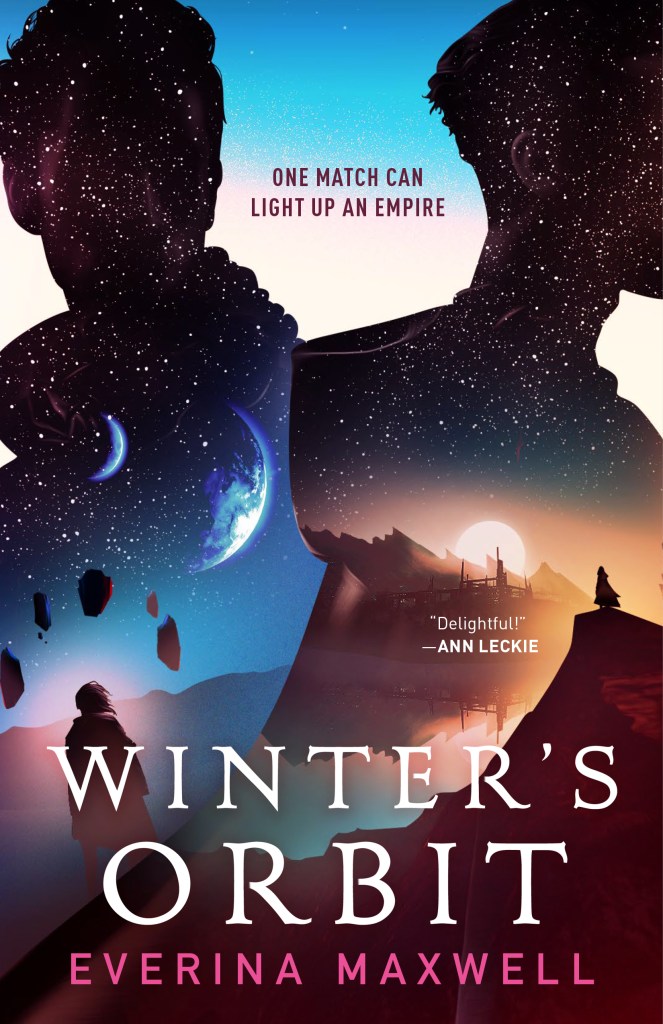 Well, now I want the book in my hands and the feature film (or, better yet, TV series) adaptation in my eyeballs right now. As previously mentioned, Winter's Orbit will be Maxwell's first published novel. The author currently lives and works in Yorkshire.
"Winter's Orbit is about empire and notoriety and the media, but also about being locked in your own head," said Maxwell of Winter's Orbit in the book announcement at Tor.com. "It starts with a diplomat who's determined to endure his own private hell if that's what duty requires of him, and it's about what happens when the wall around him starts to crumble. Ultimately, it's a story of hope and renewal, that I wrote because I needed it, and I'm so grateful to the people who read it from its beginnings online and supported it. I'm also incredibly excited for Tor's support in sharing this new version with the world."
Winter's Orbit is now available for pre-order. It hits shelves on February 2, 2021.