News
The Winds of Winter: George R.R. Martin in Isolation, Writing
George R.R. Martin says he's in self-isolation during the coronavirus outbreak due to his age. But it's also gotten him to dive deep into writing The Winds of Winter.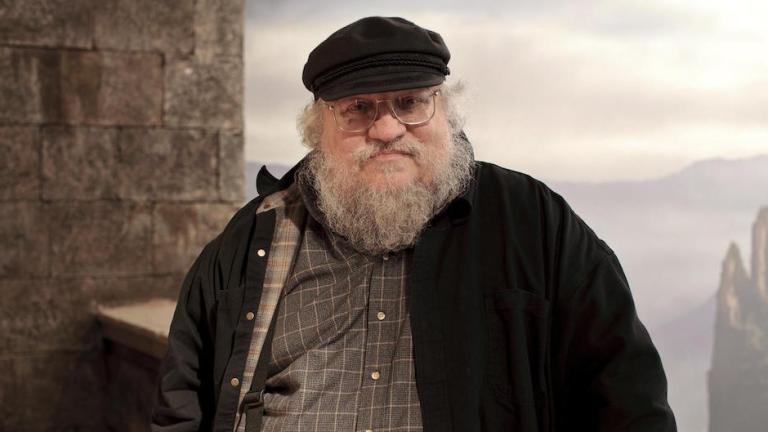 George R.R. Martin is safe. He wants you to know that in his new blog post about his personal situation during the coronavirus pandemic. On his still amusingly antiquated website, Martin penned a new entry titled "Strange Days" where he revealed that he is taking the threat of COVID-19 very seriously considering his age and health, and that he has entered self-isolation.
"For those of you who may be concerned for me personally… yes, I am aware that I am very much in the most vulnerable population given my age and physical condition," Martin wrote. "I am off by myself in a remote isolated location, attended by one of my staff, and I'm not going in to town or seeing anyone."
He also added that it has been a strange boon for his work on The Winds of Winter. "Truth be told, I am spending more time in Westeros than in the real world, writing every day. Things are pretty grim in the Seven Kingdoms… but maybe not as grim as they may become here."
While that is a double-edged sword of bitter and sweet news to fans of his literary series "A Song of Ice and Fire" (we imagine Martin would appreciate that), he gives interesting perspective on the current events for someone who likes to study much of history and has seen quite a bit of it on his own.
"Strange days are upon us," he wrote. "As ancient as I am, I cannot recall ever having lived through anything like the past few weeks." For that reason, Martin used the blog to confirm that his interactive art exhibit Meow Wolf has closed, as has the local movie theater Jean Cocteau Cinema, and his non-profit art classes program, the Stagecoach Foundation, all of which are located in his hometown of Santa Fe, New Mexico. However, he did say his bookstore Beastly Books will remain open for now with new health and safety precautions and procedures.
"Some days, watching the news, I cannot help feeling as if we are all now living in a science fiction novel," Martin mused. "But not, alas, the sort of science fiction novel that I dreamed of living in when I was a kid, the one with the cities on the Moon, colonies on Mars, household robots programmed with the Three Laws, and flying cars. I never liked the pandemic stories half so well…"
Fans of Martin's world will likely be thankful to hear he's okay and that in its own weird way, this might expedite the process of getting The Winds of Winter on bookshelves one day. The sixth and allegedly penultimate novel in Martin's "A Song of Ice and Fire" is supposed to lay the groundwork for Martin's finale to the story that birthed Game of Thrones. And while that latter television series concluded in an ending based on Martin's outlines, he was quick to point out in 2019 that he has thousands of pages left instead of just 23 episodes to find the fullness of that conclusion.