News
Book Giveaway: Win a Copy of The City in the Middle of the Night
Enter to win a copy of Charlie Jane Anders' The City in the Middle of the Night, a speculative fiction novel set on a distant, tidally-locked planet called January.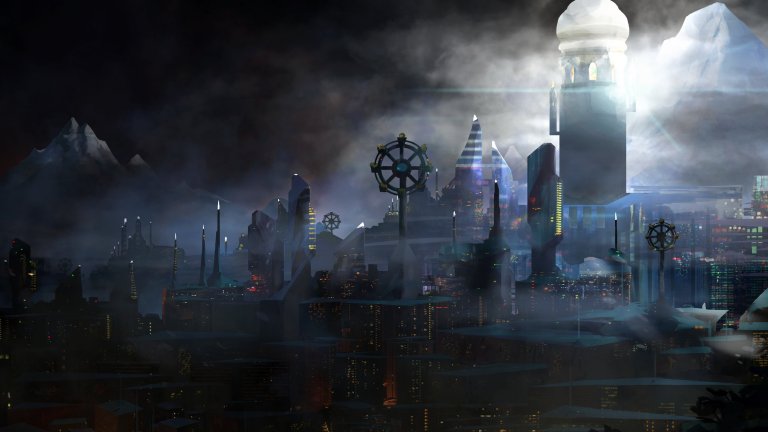 Den of Geek is hosting this giveaway in partnership with Tor Books.
The City in the Middle of the Night was one of our absolute favorite books of 2019. Set on a tidally-locked planet named January generations into humanity's future, it follows two protagonists named Sophie and Mouth as they try to navigate survival and community on the planet's two cities-in-decline.
First, we have Sophie, a working class student living in the rigidly-structured city of Xiosphant. When Sophie takes the fall for her friend and classmate, she is exiled into the cold night outside of the city, only surviving because she is rescued by one of the crocodile-like telepathic aliens the citizens of Xiosphant fear.
Next up, we have Mouth, the only surviving member of a nomadic people known as the Citizens, who made their lives in the wilderness outside of January's two human cities. Now, Mouth exists as a wandering smuggler and trader who movies between the two cities.
As I wrote in my review of the book last year:
"In The City of the Middle of the Night, Anders dares to imagine something different, a better way forward. This is not to say the book does not include tragedy, trauma, pain, or devastation—the repercussions of systemic violence enacted and inflicted is a continuous, intrinsically-exhausting theme. This book is, often, a downer. But it explores what healing looks like, too—both for the individual and for the community. It champions something strange, new, and much more inclusive in the place of what its human characters know. It recognizes that change is terrifying, yes, but that the alternative is far worse."
Entry in the giveaway is simple:
– Join the Den of Geek Book Club over on Goodreads.

– Comment in the Introduce Yourself discussion thread, or one of the other open discussion threads (and be sure to let us know it was this giveaway that sent you there!)
Unfortunately, only readers who reside in the United States qualify for this contest. Final entries will be accepted Friday, April 3rd! Five (5) winners will be drawn at random and contacted via Goodreads message. Good luck!
Read The City in the Middle of the Night by Charlie Jane Anders
Note: Quarantine measures put in place to slow the spread of the COVID-19 virus may affect the fulfillment of the giveaway, i.e. we may have to delay sending the book or look at e-book options.