News
Star Wars: Anakin Skywalker Meets Thrawn in New Book
Worlds collide when Anakin Skywalker has a run-in with Thrawn in the days before the rise of the Empire!
It's been two years since Chiss military mastermind Grand Admiral Thrawn returned to Star Wars canon after being wiped away from continuity by Disney. The character, who was first introduced by writer Timothy Zahn in the beloved 1991 novel, Heir to the Empire, which kickstarted an era of post-Return of the Jedi books and comics, has stuck around ever since. 
Thrawn played a major role in the third and fourth seasons of Star Wars Rebels, going up against the fledgling Rebel Alliance and its young Jedi hero, Ezra Bridger. In the series finale, the Rebels fought to free the planet Lothal — the center point of the series — from the clutches of the Grand Admiral and they succeeded, sending Thrawn into parts unknown (it gets a little complicated, so just watch the series).
While the villain is currently MIA (we suspect this won't be the case for long), he's still starring in a new series of prequel novels written by Zahn. The writer's follow-up to last year's Thrawn is called Thrawn: Alliances and it features one of the most unexpected moments in Star Wars yet: the first meeting between the Chiss villain and Anakin Skywalker before his transformation into Darth Vader!
In Thrawn: Alliances, the Grand Admiral and the Dark Lord of the Sith must work together to complete a mission for the Empire, but we'll also get to see their first meeting in a flashback. StarWars.com has an excerpt of a scene between Thrawn and Anakin that you won't want to miss. 
While Vader and Thrawn grace the regular cover of the book, Del Rey is selling a special edition cover at San Diego Comic Con. Check out the cover below: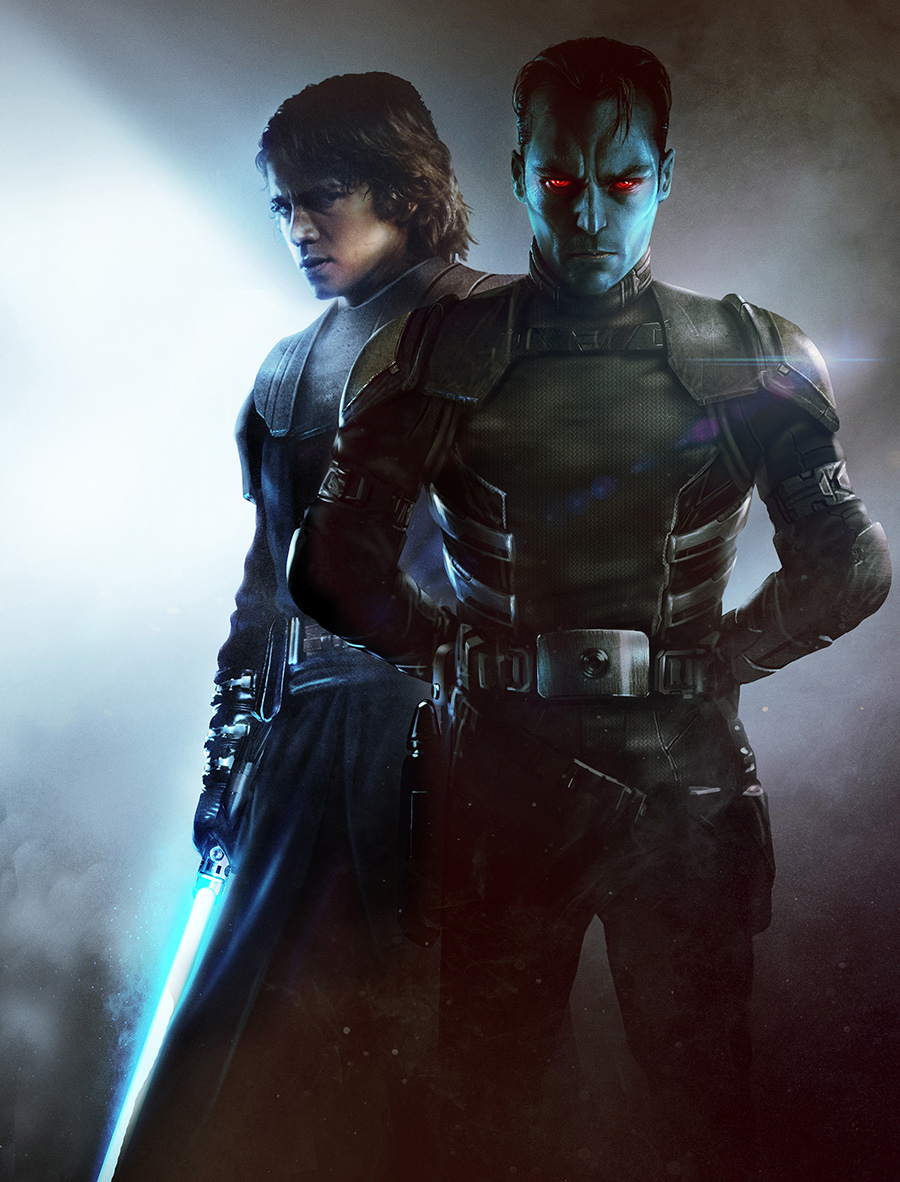 It sounds like this book is a must-have for fans who have been wondering what Thrawn was up to during the Prequel era. Fans will finally get some answers when Thrawn: Alliances arrives on July 24 from Del Rey.