Features
Best New Fantasy Books to Read in March 2022
Kaiju, puppets, and mystical horses are all over our picks for the best fantasy novels of March.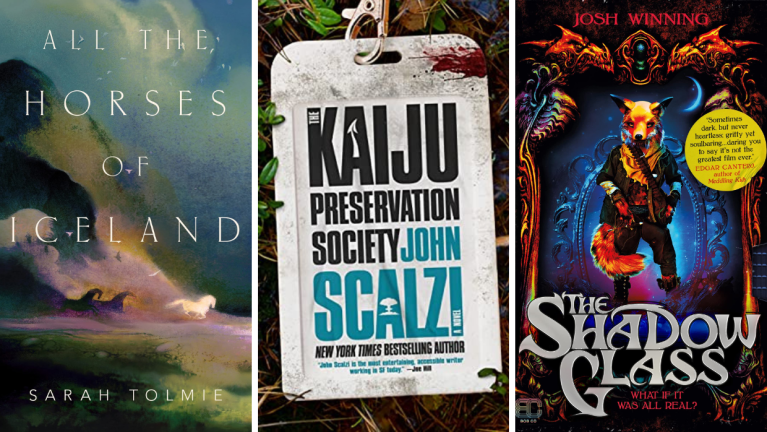 Monsters, escapism, and wonder abound in this month's new fantasy books. Take a look at our picks for best fantasy books in March 2022.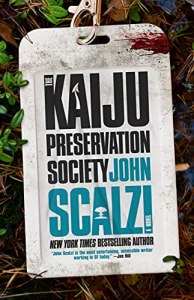 The Kaiju Preservation Society by John Scalzi
Type: Novel
Publisher: Tor Books
Release date: March 15

Den of Geek says: John Scalzi is a cornerstone of science fiction, and now turns his precise pen to a fantasy-infused story of a secret organization protecting alien monsters. Think Jurassic Park meets The X-Files. (Note this novel does take place in our current world, COVID-19 included.)

Publisher's summary: When COVID-19 sweeps through New York City, Jamie Gray is stuck as a dead-end driver for food delivery apps. That is, until Jamie makes a delivery to an old acquaintance, Tom, who works at what he calls "an animal rights organization." Tom's team needs a last-minute grunt to handle things on their next field visit. Jamie, eager to do anything, immediately signs on.
What Tom doesn't tell Jamie is that the animals his team cares for are not here on Earth. Not our Earth, at least. In an alternate dimension, massive dinosaur-like creatures named Kaiju roam a warm and human-free world. They're the universe's largest and most dangerous panda and they're in trouble.
It's not just the Kaiju Preservation Society who have found their way to the alternate world. Others have, too. And their carelessness could cause millions back on our Earth to die.
Buy The Jaiju Preservation Society by John Scalzi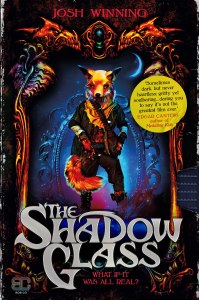 The Shadow Glass by Josh Winning
Type: Novel
Publisher: Titan Books
Release date: March 22
Den of Geek says: How about Ready Player One specifically for the kind of movie from the '80s filled with puppets and dark magic, like Labyrinth or The Dark Crystal? The Shadow Glass interweaves a family story with a classic adventure.
Publisher's summary: Jack Corman is failing at life.

Jobless, jaded and on the "wrong" side of thirty, he's facing the threat of eviction from his London flat while ree
ling from the sudden death of his father, one-time film director Bob Corman. Back in the eighties, Bob poured his heart and soul into the creation of his 1986 puppet fantasy The Shadow Glass, a film Jack loved as a child, idolising its fox-like hero Dune.

But The Shadow Glass flopped on release, deemed too scary for kids and too weird for adults, and Bob became a laughing stock, losing himself to booze and self-pity. Now, the film represents everything Jack hated about his father, and he lives with the fear that he'll end up a failure just like him.

In the wake of Bob's death, Jack returns to his decaying home, a place creaking with movie memorabilia and painful memories. Then, during a freak thunderstorm, the puppets in the attic start talking. Tipped into a desperate real-world quest to save London from the more nefarious of his father's creations, Jack teams up with excitable fanboy Toby and spiky studio executive Amelia to navigate the labyrinth of his father's legacy while conjuring the hero within––and igniting a Shadow Glass resurgence that could, finally, do his father proud.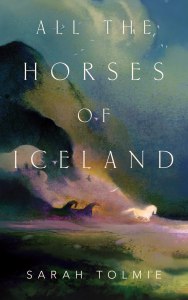 All the Horses of Iceland by Sarah Tolmie
Type: Novella
Publisher: Tor.com
Release date: March 1
Den of Geek says: Among the surplus of dark academia in fantasy these days, it's refreshing to see something that sounds like a text you might read in such a school. Written to sound like an ancient saga, it mixes fantasy and history.
Publisher's summary: Everyone knows of the horses of Iceland, wild, and small, and free, but few have heard their story. Sarah Tolmie's All the Horses of Iceland weaves their mystical origin into a saga for the modern age. Filled with the magic and darkened whispers of a people on the cusp of major cultural change, All the Horses of Iceland tells the tale of a Norse trader, his travels through Central Asia, and the ghostly magic that followed him home to the land of fire, stone, and ice. His search for riches will take him from Helmgard, through Khazaria, to the steppes of Mongolia, where he will barter for horses and return with much, much more.