Features
Top New Fantasy Books in 2021
Looking for an escape in 2021? Try checking out these new fantasy books...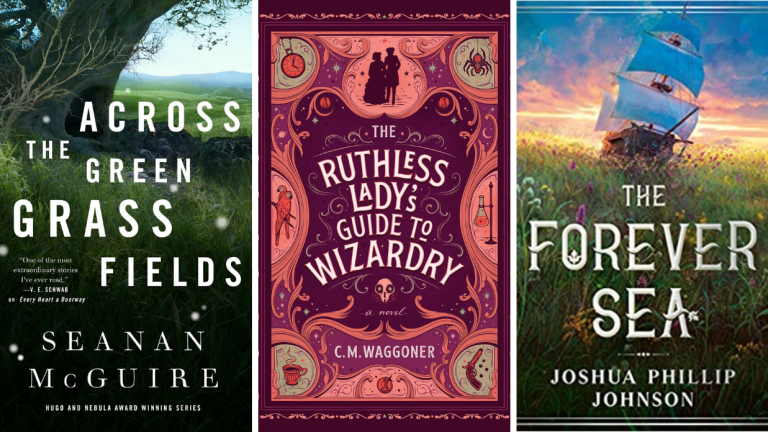 New year, new books. After a tumultuous 2021, we're hoping 2021 treats us a bit better. Either way, we have the following titles to help us take a break from reality when we need the respite. From harvesting vessels that sail on mythical prairie seas to an update to one of our favorite fantasy novella series, 2021 promises to be a good one when it comes to fantastical fictions. Here are some of the fantasy books we're planning on checking out this year…
Top New Fantasy Books January 2021
Across the Green Grass Fields by Seanan McGuire
Type: Novel
Publisher: Tordotcom
Release date: Jan. 12, 2021
Den of Geek says: McGuire's Wayward Children series is a loosely connected group of novels all playing with fantasy tropes. What does it really mean to be a chosen one in a magical world? In the latest installment she turns her careful wit to centaurs and unicorns.
Publisher's summary: "Welcome to the Hooflands. We're happy to have you, even if you being here means something's coming."
Regan loves, and is loved, though her school-friend situation has become complicated, of late.
When she suddenly finds herself thrust through a doorway that asks her to "Be Sure" before swallowing her whole, Regan must learn to live in a world filled with centaurs, kelpies, and other magical equines―a world that expects its human visitors to step up and be heroes.
But after embracing her time with the herd, Regan discovers that not all forms of heroism are equal, and not all quests are as they seem…
Buy Across the Green Grass Fields by Seanan McGuire.
The Ruthless Lady's Guide to Wizardry by C.M. Waggoner
Type: Novel
Publisher: Ace
Release date: Jan 12, 2021
Den of Geek says: Romance and magic come together in what looks like a fun tale with a wide variety of characters. The roguish setting reminds us of The Lies of Locke Lamora with more women.

Publisher's summary: Dellaria Wells, petty con artist, occasional thief, and partly educated fire witch, is behind on her rent in the city of Leiscourt—again. Then she sees the "wanted" sign, seeking Female Persons, of Martial or Magical ability, to guard a Lady of some Importance, prior to the celebration of her Marriage. Delly fast-talks her way into the job and joins a team of highly peculiar women tasked with protecting their wealthy charge from unknown assassins.

Delly quickly sets her sights on one of her companions, the confident and well-bred Winn Cynallum. The job looks like nothing but romance and easy money until things take a deadly (and undead) turn. With the help of a bird-loving necromancer, a shapeshifting schoolgirl, and an ill-tempered reanimated mouse named Buttons, Delly and Winn are determined to get the best of an adversary who wields a twisted magic and has friends in the highest of places.
Buy The Ruthless Lady's Guide to Wizardry by C.M. Waggoner.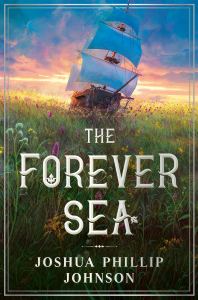 The Forever Sea by Joshua Phillip Johnson
Type: Novel
Publisher: DAW
Release date: Jan. 19

Den of Geek says: A gorgeous and mysterious fantasy world is ready to unfold. The world-building here looks delightfully weird, with sailing ships on fields of greenery.
Publisher's Summary: On the never-ending, miles-high expanse of prairie grasses known as the Forever Sea, Kindred Greyreach, hearthfire keeper and sailor aboard harvesting vessel The Errant, is just beginning to fit in with the crew of her new ship when she receives devastating news. Her grandmother—The Marchess, legendary captain and hearthfire keeper—has stepped from her vessel and disappeared into the sea.
But the note she leaves Kindred suggests this was not an act of suicide. Something waits in the depths, and the Marchess has set out to find it.
To follow in her grandmother's footsteps, Kindred must embroil herself in conflicts bigger than she could imagine: a water war simmering below the surface of two cultures; the politics of a mythic pirate city floating beyond the edges of safe seas; battles against beasts of the deep, driven to the brink of madness; and the elusive promise of a world below the waves.