Features
How World On Fire's Women Complicate Traditional War Drama Narratives
The women of World on Fire are not passive housewives waiting for their husbands to return. They have their own stories.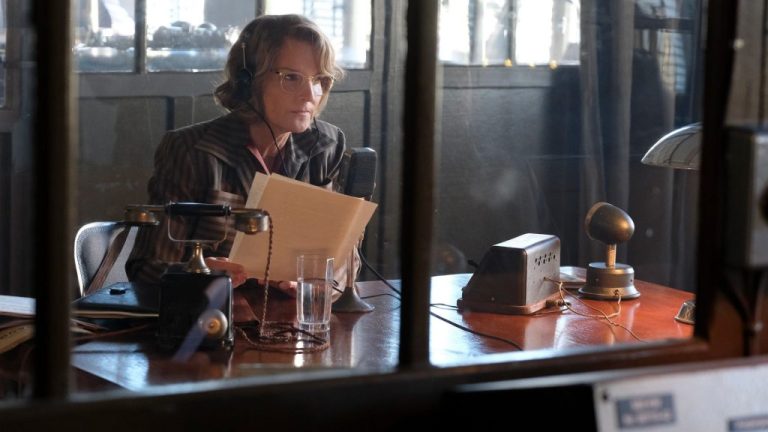 Women in war films and TV series tend to fall into a few narrow tropes—that is, if they even show up at all. While most war movies, such as Dunkirk or 1917, have very few female characters and who only show up to provide emotional support to men, previous British miniseries that do focus on women during war times, such as Land Girls, focus largely on women producing food or fundraising on the home front. This is what World on Fire, a new drama currently airing on Masterpiece PBS, stands largely in contrast to.
World on Fire follows five families as they endure the Nazis attack on Europe at home and on the battlefield in the first year of World War II. The ensemble's woman characters—including factory-worker-turned-singer Lois Bennett (Julia Brown), pianist Connie Knight (Yrsa Daley-Ward), waitress-turned-freedom fighter Kasia Tomaszeski (Zofia Wichłacz), and journalist Nancy Campbell (Helen Hunt)—represent a cross section of countries, ages, and the class system. More importantly, they redefine a woman's role in the war (and war drama genre) in different ways. These women all share a shade of realism that defies the "strong female character" trope in their own way and collectively create a more diverse and complex representation of womanhood in wartime.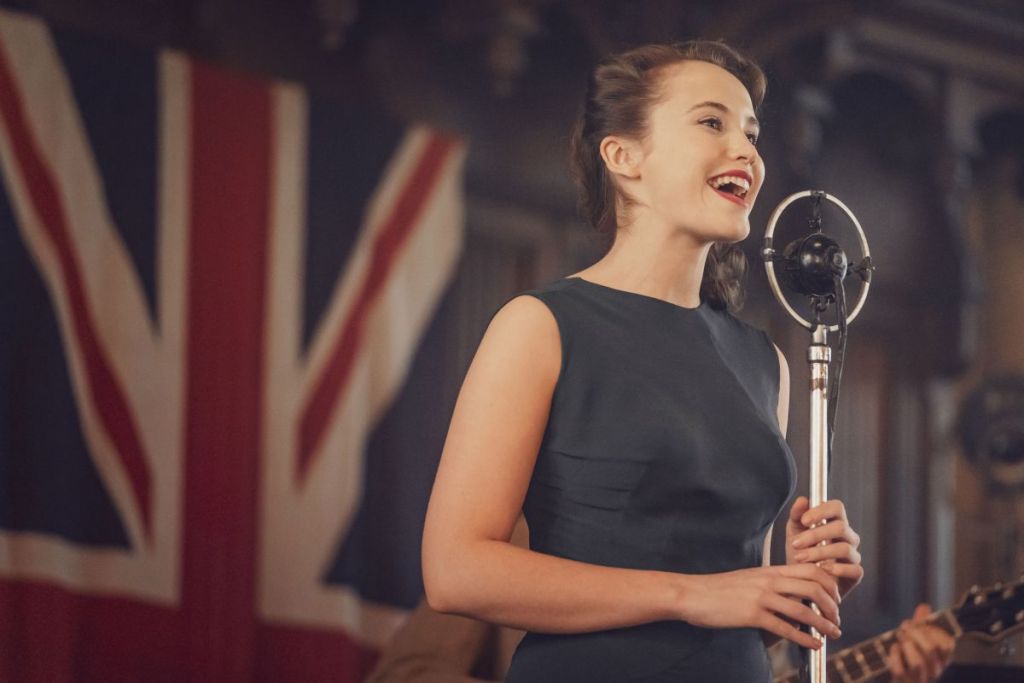 Lois Bennett, Singer
Lois Bennett starts the season by boldly protesting the National Front's stoking of racist hatred in Britain. In the World on Fire premiere, viewers could easily define her simply as the "jilted girlfriend" of Harry Chase, but, by Episode 2, she makes several moves to redefine her position in life and the war. Lois already has a side job singing with her best friend Connie in a band when she's encouraged to audition to perform for the troops. The move allows her to escape her boring factory work, and is also a convenient way to redefine her political identity beyond her father's staunch pacifism.
Lois can also move away from her uneasy relationship with her brother Tom (Ewan Mitchell). In an even riskier move, Lois sleeps with Harry, her first time having sex with anyone, before dumping him. She throws the wartime trope of the girlfriend waiting for her love to return home right out the car window. According to Brown, who plays the World on Fire character, Lois "was lost" during the time Harry was off in Poland, but she finds a way to come to terms with the situation.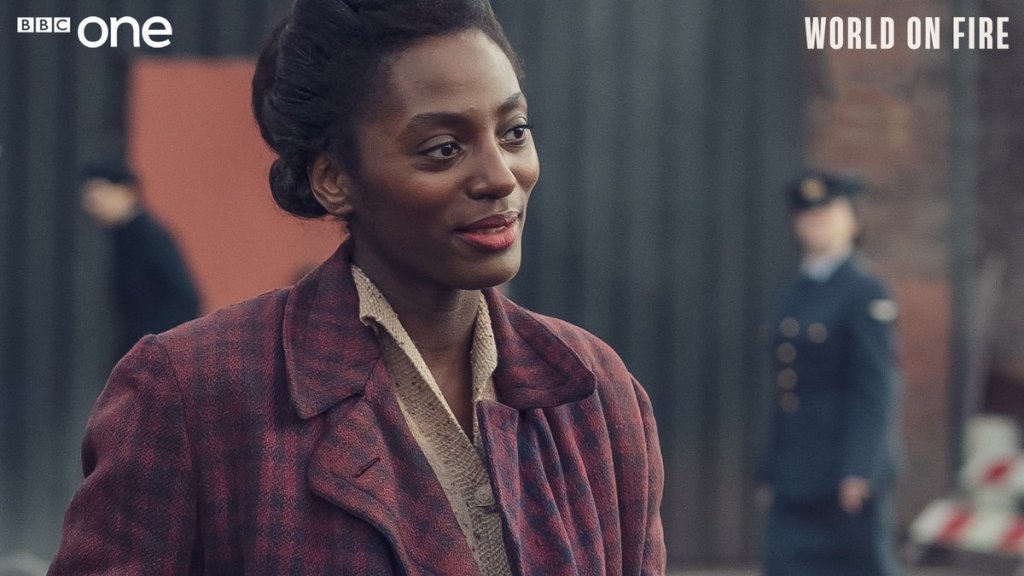 Connie Knight, Pianist
Although the first two episodes give us just the briefest of glances into Lois' friendship with Connie, future episodes hint towards more shared experiences. Daley-Ward said about the friendship that, although Lois and Connie are "like sisters," Connie faces discrimination that Lois will never experience. Bowker said his white grandmother and his Afro-Caribbean aunt Anna were a mixed race variety act called Two Shades performing in and around 1930's Manchester. Many of these entertainers became the British equivalent of the USO performers. Even the brief glimpse of this history is important as black women are constantly erased from WWII dramas on either side of the Atlantic.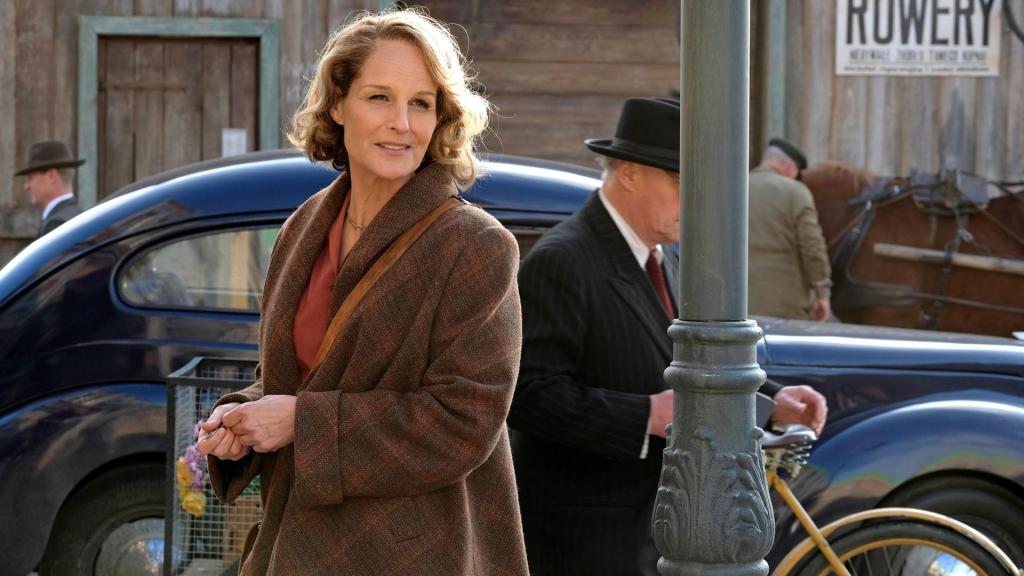 Nancy Campbell, Journalist
Once viewers get over the shock of seeing Helen Hunt on a BBC miniseries, we can dive into the story of journalist Nancy Campbell discovering that the Nazis are up to no good on the Germany-Poland border. American viewers may be familiar with Edward R. Murrow's wartime radio reports, but many may have no idea some wartime correspondents were women. Nancy's trip to the border is a plot point directly taken from the life of British journalist Claire Hollingworth, who was the first war correspondent to report the outbreak of WWII.
Nancy initially seems too blunt and practical with her advice to her nephew Webster (Brian J. Smith). However, her streak for empathy shines through in her interactions with her neighbors who are hiding a secret that could lead to trouble for her broadcast. It's clear part of the reason why she wants to cause trouble: she knows the German censors are being paid to lie. Helen Hunt said Nancy "often has that experience of being the only woman in the room, and being marginalized – or at least has people try to marginalize her." Although these early episodes don't go into complete detail on this topic, women journalists on both sides of the Atlantic fought to get away from only covering society balls.
Kasia Tomaszeski, Freedom Fighter
Kasia may be the closest character to the strong female character trope, but her Polish background presents a new dimension in World War II storytelling. Films or movies set anywhere east of Berlin in English are hard to find. She starts the show relatively happy as a waitress in Warsaw. Then, Kasia sees the city crumbling before her eyes. Her journey from working in a cafe to Resistance member vowing to defend Poland at all costs may seem extreme but her disgust over the Nazis' shooting innocents at random flows naturally throughout the second episode. Zofia Wichłacz believes Kasia was still a girl at the beginning despite her relationship with Harry, but she had to grow up quickly. It's clear that her mother Maria (Agata Kulesza), although she stays at home, influences Kasia's independent and resilient spirit.
Rage and grief are common motivators in World War II dramas, but the Polish resistance movement is an entirely new angle to most American and British audiences. Polish women joined the movement as spies, as fighters, and also to support the men in their lives on the front lines. Kasia also has historical counterparts in Warsaw's Jewish ghetto but Episode 2 only briefly refers to the beginning of the forced removals of Polish Jews. The set design for the Warsaw scenes makes it clear Kasia made the right choice to send her brother Yan (Eryk Biedunkiewicz) to England with Harry. Viewers should definitely look forward to cheering Kasia on as she avenges her mother, father, and older brother.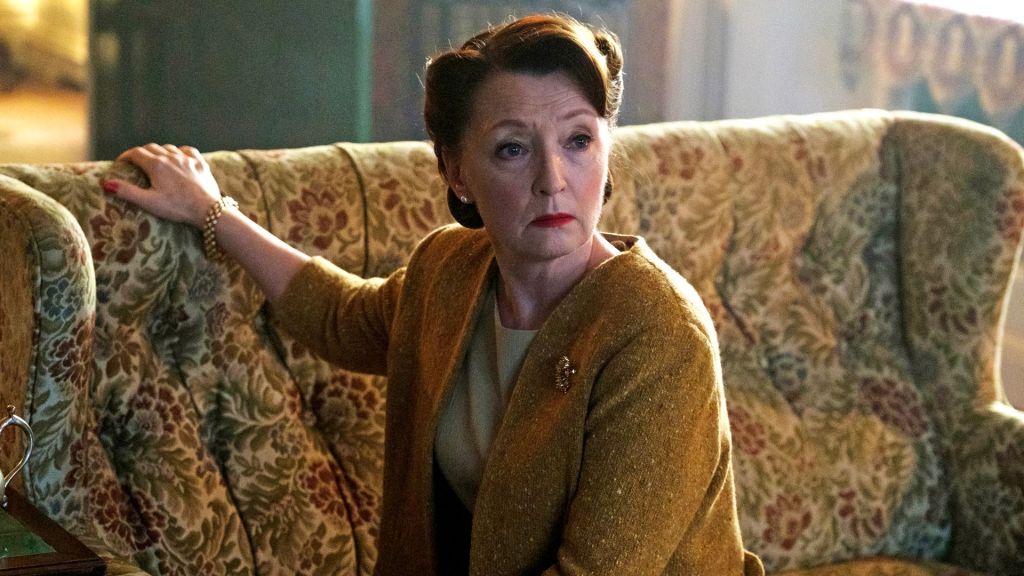 Robina Chase, Reluctant Mother
Even World on Fire's more "traditional" woman characters, like mother Robina Chase (Lesley Manville) and mother/wife Maria Tomaszeski, have compelling twists to their story. Several previous period dramas, such as Home Fires, depict rural wives warmly and easily taking in either London blitz refugees or children from abroad. World on Fire stands out from the rest by making Robina Chase unlikable in the first few episodes. Robina is cold, detached, and harsh towards almost everyone she meets. Prior to Yan's safety becoming her responsibility, Robina rejects any sense of connection with the wider community.
According to Lesley Manville, Robina is "is quite emotionally repressed and finds anything to do with love and being tactile quite a challenge." She sneers at Lois' former employment in the factory. The concept of "doing your bit" extends no further than keeping up the pretense of posh civility. Her insults to and about Lois are gleefully classist and anti-feminist in the traditional sense. Yan's arrival forces her in future episodes to become a little bit more considerate of his needs, but she remains a complicated character.
Drawing From Real-Life History
These diverse and compelling portrayals of women in wartime are grounded in historical research and stories from screenwriter Peter Bowker's own family history. In an interview with the BBC, Bowker said that not only did he set out to tell non-traditional war stories, he also wanted the female characters to have the same flaws the men have.
"[The war] wasn't just won by white men and it wasn't just won, however much we like to believe it, by plucky Britain," said Bowker—an important point to make, both in interviews and through the show itself, as some UK audience members (the series aired in the UK first) continue to claim that feminist elements of shows like this one are "leftist crap" rather than seeing them as authentic reflections of history and our world today.
World On Fire may have a lot of men fighting but these women carry the heart of the drama. Although it may be too soon to see every strength and every weakness in each character, the PBS drama's inclusion of so many woman characters in a genre that often has no qualms in leaving everyone but white men out of the narrative altogether, is refreshing from the very beginning. Following these stories through the remaining episodes of the series will surely engage viewers, as these women adjust to the uncertainties of war. The women of World on Fire are not passive housewives waiting for their husbands to return. They have their own stories to live and tell.
World on Fire airs Sunday nights at 9pm on PBS. Find out more here.