Features
When geek fandoms and reality TV collide
To mark Danny John-Jules's departure from Strictly 2018, we remember the other times geek stars have turned up on reality television…
It's like seeing your teacher at the supermarket. Momentarily, nothing makes sense. The act of glimpsing she-who-presides-over-the-board-rubber toting a basketful of McVities Penguin biscuits and own-brand anti-dandruff shampoo to the checkout sends the planet whirling briefly out of alignment. This is not, you think, the correct context.
And so it goes when a beloved geek hero—a former Doctor, say, or the Cat from Red Dwarf—pop up on a mainstream reality TV show. It takes a bit of adjustment to get used to it. Now that Danny John-Jules' time on BBC competition Strictly Come Dancing is over, and talk of shiny things and the Riviera Kid will no more be met by bemused sequinned smiles, here's a bunch of other occasions our internal TV aerials needed twiddling around when a geek favourite popped up on a reality show…
Noel Fielding on The Great British Bake-Off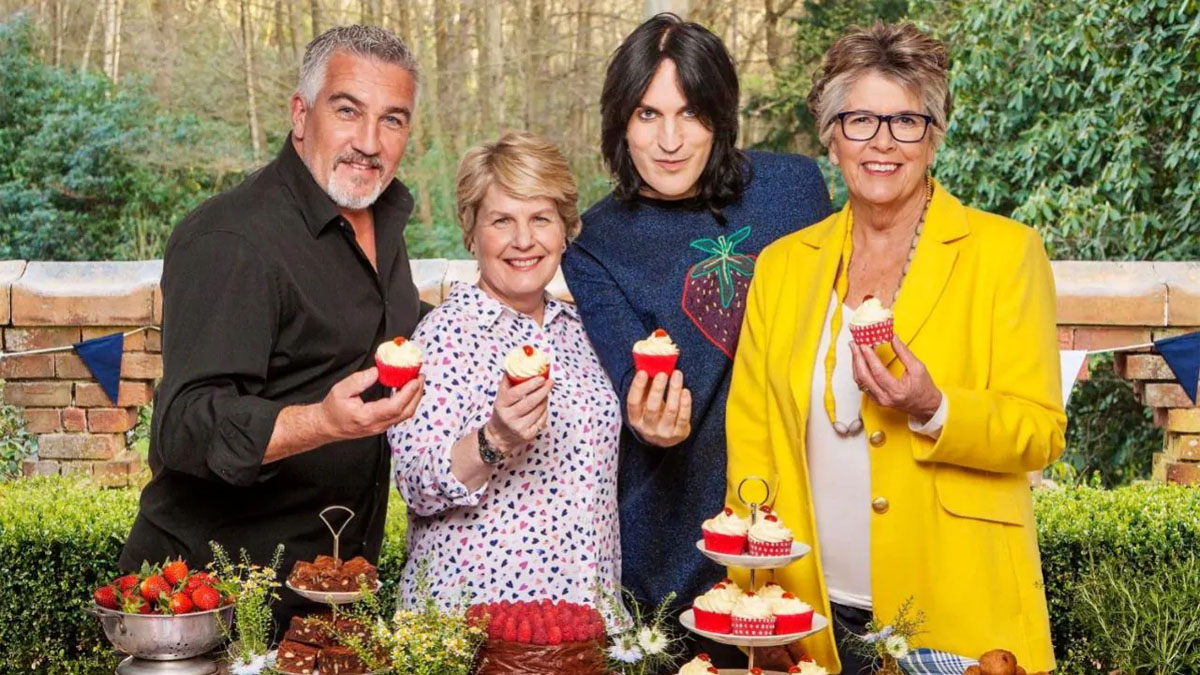 Toksvig, Leith, Hollywood. A triumvirate of colouring-inside-the-lines sense. When it was first announced, three quarters of The Great British Bake-Off's new Channel 4 team felt cosy, presentable and logical. One a scholar, one a headmistress, and the other a husky turned into a man by a vengeful witch.
But who's this? A strangely garbed raven-haired creature with a puckish smile, proffering a cupcake laced with (probably) the tears of jealous pixies? Why, it's Noel Fielding, celebrated comedian, surrealist painter and co-creator of cult favourite comedy The Mighty Boosh. This, we all thought, back in 2017, is going to be weird.
And it has been weird. Delightfully so. As The Mighty Boosh's Julian Barratt put it, Fielding has been "injecting his own surreal virus into the mainstream" on The Great British Bake-Off. There've been nerdy nods to The Crunch ("How dare you speak to me of the crunch, you know nothing of the crunch, you've never even been to the crunch!"), a fond reminiscence of the time he once played a hermaphrodite merman called Old Gregg, and lots of strange improvised links, costumes, props and flights of Fielding whimsy.
Vic Reeves on I'm A Celebrity Get Me Out Of Here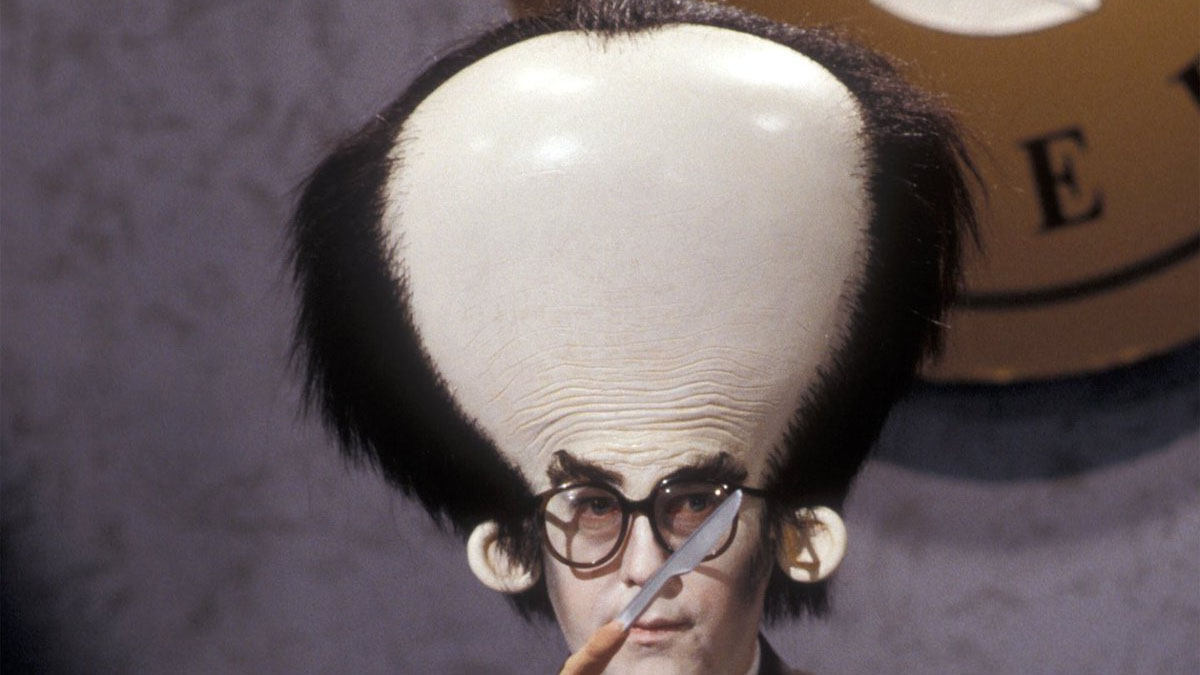 Comedy master and painter Vic Reeves entered the Australian jungle on day five of series four, 2004, joining his new wife Nancy Sorrell in the first of many joint TV show appearances. It wasn't a long stay for Vic, who wasn't hugely recognisable to fans of his Reeves and Mortimer comedy persona. He spent just a week in camp before he was eliminated the day after Sorrell.
Speaking on this excellent edition of Adam Buxton's podcast, Bob Mortimer recalled how tough it was to watch his friend on the reality show. "He's very shy, so he's quite awkward when you meet him," said Mortimer of Jim Moir. "He's not one for hugs or (cheery) 'hi, hi, hi' he's more one for [gruff] 'alright'" and I was thinking 'Jim! go and say hello!'"
Joe Pasquale won series four. Highlights included Brian Harvey from East 17's whiff miff, when he decided to leave after Janet Street Porter publicly admonished him for farting.
Peter Davison on Sugar Free Farm
A TV show premise that surely originated from Alan Partridge's Dictaphone, Sugar Free Farm is a diet-themed reality show that put the likes of Joe Pasquale and Anne Widdicombe to work on a farm while depriving them of sugar. The idea being, presumably, that the participants would either ascend to a new state of Gwyneth Paltrow-like consciousness or, due to the withdrawal symptoms, attack each other with rakes.
Fifth Doctor Peter Davison's time on the farm was a dramatic one, and not only because it featured the former shadow home secretary herding sheep (the sheep were terrified of Widdicombe, but only due to her stone-age voting record on gay rights and abortion). Davison was carted off in an ambulance on day two due to dizziness/a sudden coming to his senses. He lost half a stone, apparently and has gone right off sugar-packed low-fat yoghurts as a result.
Ken Russell on Celebrity Big Brother
Prolific English film director Ken Russell (The Devils, Tommy, Gothic, Women In Love) entered the Celebrity Big Brother house in series 2007 due to, he said, fascination with the programme which put people through either heaven or hell.
It turned out to be a bit of both, according to Russell, who eventually walked after some disagreements involving snoring and a biscuit. He found a great friendship with H from Steps (a keen collector of modernist art, we learned) but there was less love lost between Russell and some other contestants (two housemates he insisted on only referring to as "the terrorists" – Jade Goody and her mother Jackiey Budden, this being the 2007 series that was overshadowed by the racism row.)
Dirk Benedict on Celebrity Big Brother
The 2007 Celebrity Big Brother series didn't only have the director of The Devils to boast about, it also featured the OG Starbuck and Face from The A-Team: Mr Dirk Benedict. He acquitted himself very well and ended up in the final three.
George Takei on I'm A Celebrity Get Me Out Of Here
The friendship that grew between Mr Sulu on Star Trek and EastEnders' Mickey Miller on the eighth series of I'm A Celebrity was as surprising as it was heart-warming. Star Trek veteran George Takei charmed the nation during his stint in the jungle, meeting triumph and disaster with the same cheery grin and good humour. His pal Joe Swash may have won overall, but Takei won over our hearts.
Robert Englund on Come Dine With Me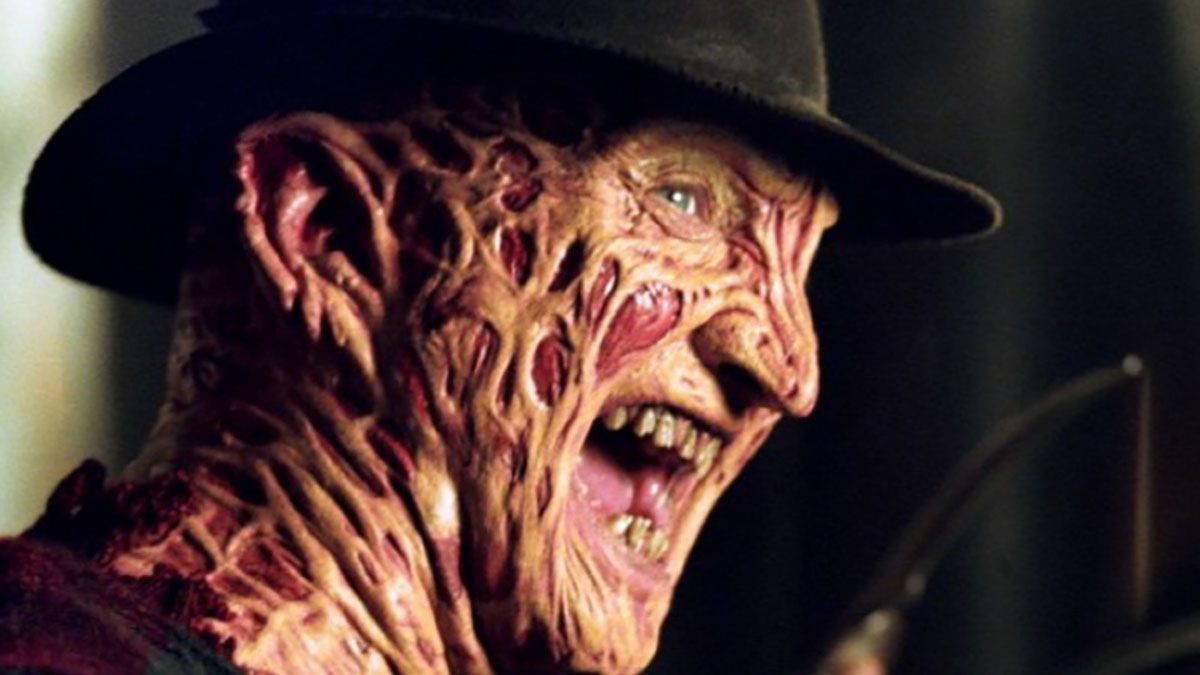 Believe it or not, Freddy Krueger actor Robert Englund was actually the most sensible booking for this 2012 Halloween episode of Come Dine With Me. He's famous for an iconic horror role, at least. Unless Channel 4 were theming the episode around the horrors of either fame-seeking or over-reliance on the word "literally", his co-diners—a cage fighter, a glamour model and a charlatan—didn't make a jot of sense.
Not much made a jot of sense in this episode. The puns fell flat and the rapport was minimal. Pretend psychic Sally Morgan had a bit of a tiff with Jordan's ex. Model Nicola McLean declared Englund "literally, like [her] worst nightmare ever" and Alex Reid served that classic dish, the Halloween salad.
John Barrowman on Dancing On Ice
We're completely used to this by now. Star of the musical stage and screen John Barrowman has been on everything, larking and singing like an angel and falling over in vertiginous heels. Back in 2006 though, seeing Doctor Who (and later, Torchwood's) Captain Jack Harkness doing double axels and toe loops was just a bit odd.
Tim Minchin on The Great British Bake-Off for Stand Up To Cancer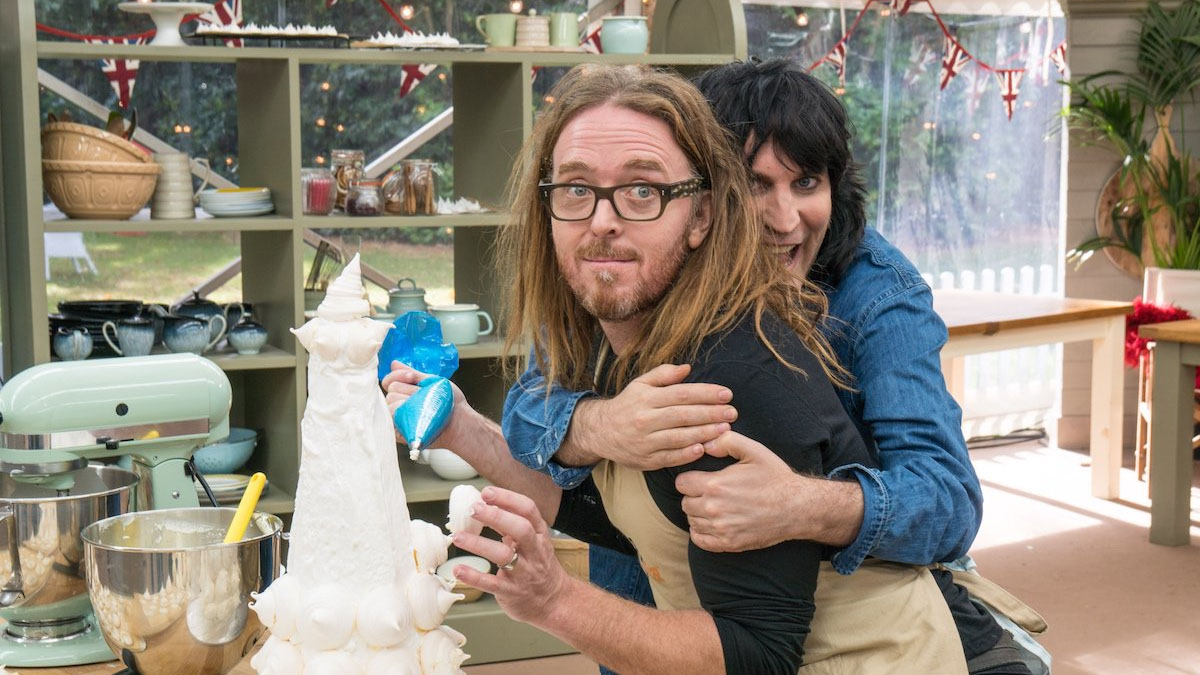 Musical comedian (and award winning composer, lyricist, actor) Tim Minchin has long been a regular sight at charity stand-up gigs, so it shouldn't come as a surprise for him to have been among the contestants appearing on Channel 4's baking show for Stand Up To Cancer. It was tough though, not to find yourself humming Pope Song or one of Minchin's many acerbic and expletive-filled tunes while he was failing to make a tower out of meringue.
Dean Cain on The Jump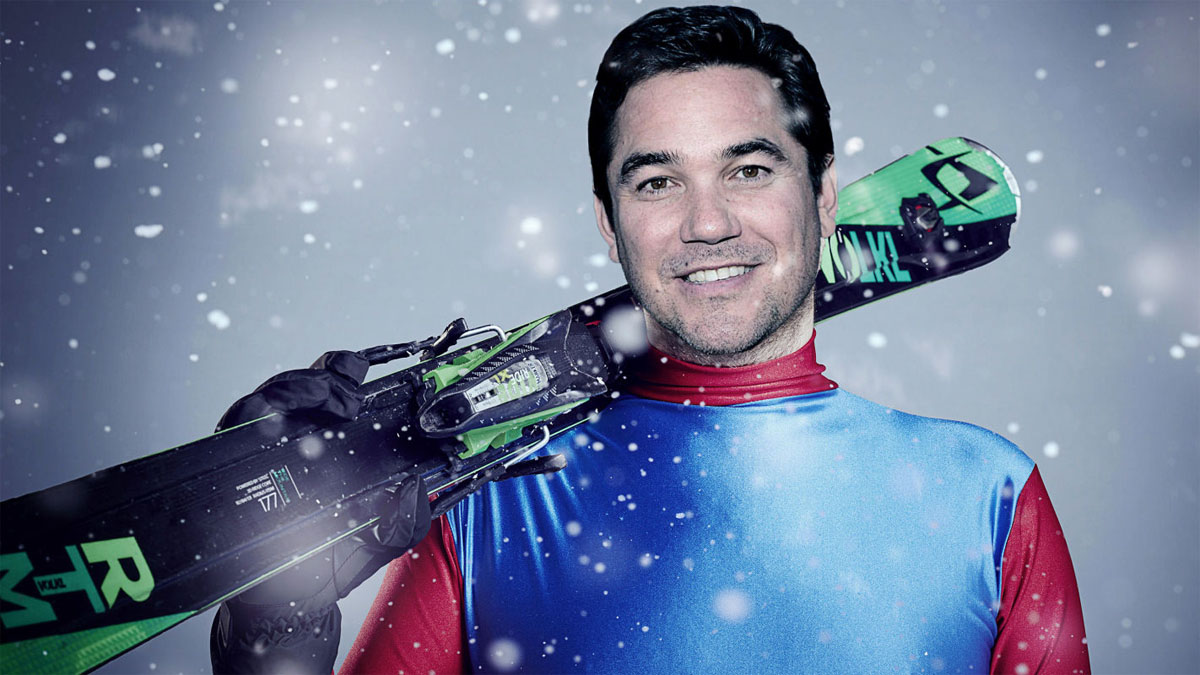 There's more to The New Adventures Of Superman and Christmas-movies-with-dogs actor Dean Cain than The New Adventures Of Superman and Christmas-movies-with dogs. There's politics. There's an excellent guest role on the much-missed Don't Trust The B**** In Apt 23. And there's, perhaps surprisingly, ski jumping.
Cain didn't only compete in series three of Channel 4 insurance-claim nightmare The Jump, he was the runner up of the whole series. (Though really, seeing as Superman can fly, he should probably have won.) His final jump was 17.7m, which is less than the combined length of two London buses, so it's a good job he didn't try out any Evil Knievel-style stunts.
Colin Baker on I'm A Celebrity Get Me Out Of Here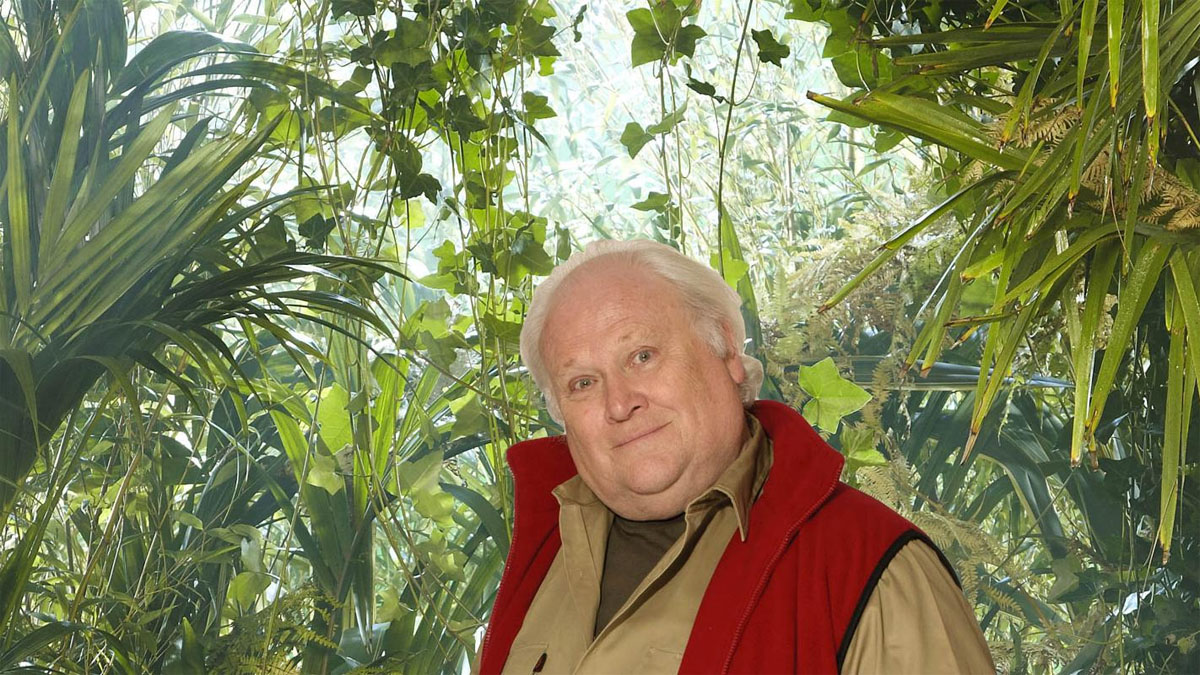 "I could eat a koala's buttocks!" declared former Doctor Colin Baker (also a Celebrity Come Dine With Me graduate) during his stint on 2012's I'm A Celebrity, but thankfully, he didn't. Baker entered the jungle with the goal of losing some weight, which he did, because there was only gruel and stick insects for tea. He won four stars and placed eighth overall, which seems like a good innings.
Jarvis Cocker and Bez on Bargain Hunt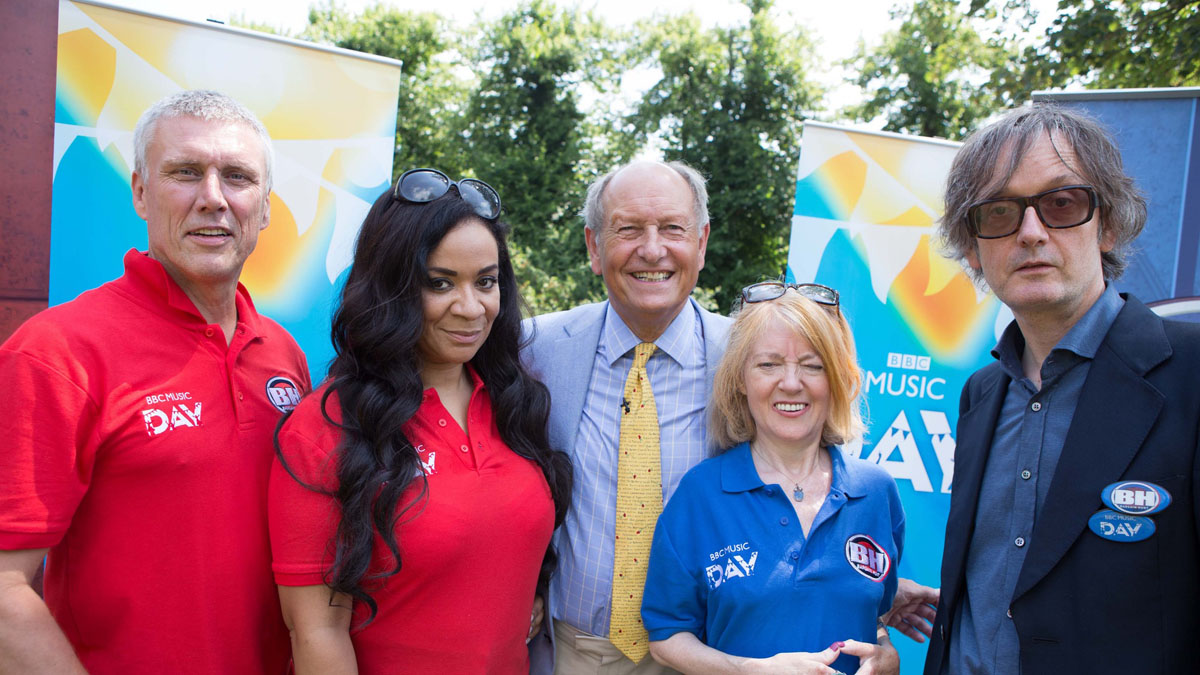 I didn't watch it but apparently Bez's girlfriend unwittingly cheated and Jarvis refused to wear the official Bargain Hunt contestant polo shirt, all of which sounds correct.