News
Todd McFarlane: Like Hell I Won't Documentary Release Date Confirmed
Todd McFarlane promises he's "just getting warmed up" in an upcoming documentary charting his relentless battle for creative control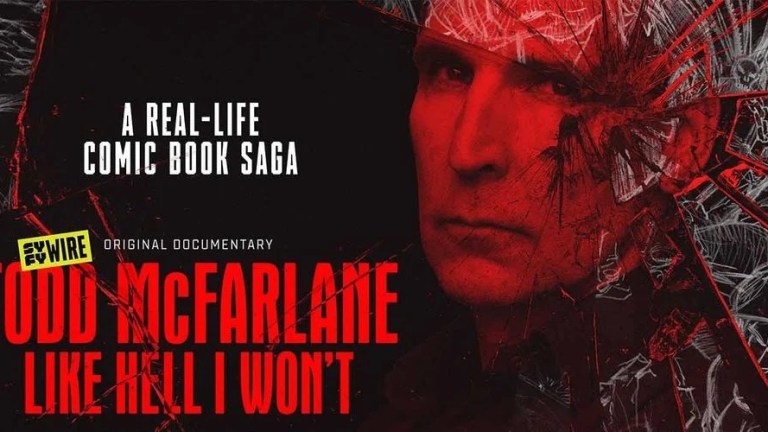 It's almost time to go another round with one of the most stubborn men in comics. Spawn creator and Image Comics co-founder Todd McFarlane is the subject of an incoming documentary called Todd McFarlane: Like Hell I Won't, which is set to chronicle his decades-long career and abject refusal to hand over creative control, even as he takes hit after hit fighting the spoken and unspoken rules of several industries, and peppering his life with some occasionally debilitating litigation.
Here's the official bumf from Syfy:
"Todd McFarlane: Like Hell I Won't spotlights the life and career of industry rebel Todd McFarlane, CEO of McFarlane Toys, President of Image Comics and Legendary Artist (Spawn, Venom). From record-breaking artist to adult collectible tycoon, the documentary provides an exclusive in-depth view behind the creative mastermind of Spawn and some of Marvel Comics' most well-known artwork — and illustrates McFarlane's struggles to navigate and upend the status quo in the comic and toy industries. Todd McFarlane: Like Hell I Won't is produced by Syfy Wire through the network's partnership with online content creation studio Tongal, where they discovered the film's director, David Oster."
You can check out the trailer, which was released earlier this month, below…
Like Hell I Won't arrives just over a year after production was supposed to start on McFarlane's rebooted Spawn movie. Even a deal with uber-successful low budget production company Blumhouse hasn't quite managed to push all of McFarlane's unshiftable buttons yet, but he still seemed confident that he was heading in the right direction with his new comic book adaptation when we spoke with him last year, noting that he would need to hook international viewers who were pretty unfamiliar with Spawn to really make a success of it.
"If you take a step back and you look at the success of the Venom movie and Aquaman–and to some degree even Captain Marvel–when you see the number of dollars that are being brought in overseas, that's the key to the success of these films," he explained. "When I see that Aquaman is doing $700-800 million overseas, the reality is that there aren't a lot of stores overseas that sell American comic books. So that means that the vast majority of viewers in Aquaman's case have probably never ever had an Aquaman comic book in their hands. So what they were going for was, 'Ah, that looked like a cool trailer, and it looks like it might be a fun ride, I'm going to go for it.' I have to do the same thing."
He added "Ultimately, once we get into production and we make a movie, the trailer is going to do all the talking for us. Globally, people are going to either go to YouTube, watch the trailer, and make a quick decision on whether it's something that they think they will enjoy for their $10 or not. They'll go, 'Oh, I don't know what Spawn is, but that looks pretty wicked.' Or they're going to go, 'Eh, I watched it. Not my thing.'"
McFarlane's first Spawn film turned into a logistical nightmare for New Line back in 1997, with a last-minute race to complete the special effects, an escalating budget and orders from on high to create a PG-13 version out of an R-rated cut.
Todd McFarlane: Like Hell I Won't will premiere on Saturday, July 25 at 11 p.m. ET/PT as part of Syfy Fan Fest. It'll also stream via the Syfy YouTube page, syfy.com, on demand and NBCU's OneApp.