Features
The War Of The Worlds: what to expect from the BBC version
The BBC adaptation of H. G. Wells' classic is finally airing from the 17th of November. Here's what we learned on a visit to the set...
Ah, winter TV. Comforting, warm-hearted family fare guaranteed to help you drift off to sleep on cold nights. You can always rely on the Beeb for a good, solid adaptation of a classic novel as you get ready to wave goodbye to a year. It's time to settle back, admire the period costumes, and… hang on, why is everyone running for their lives? Is that an alien?
As you start to realise that, despite appearances, this isn't Doctor Who, another thought occurs. As one of the TARDIS' recent occupants would have put it, the concept of Martians descending on starchy Edwardian Britain is, frankly, cool. That is, until the mass murder begins…
Since its publication in 1898, H. G. Wells's The War Of The Worlds has captured imaginations the world over. Its unnamed narrator's flight from the devastating onslaught of Martian invaders bent on subjugating Earth's people with the aid of their superior technology has fuelled numerous adaptations, from Orson Welles' notorious 1938 radio play to George Pal's seminal Cold War-era film and Jeff Wayne's prog-rock extravaganza.
The novel's theme of human endurance in the face of an overwhelmingly powerful foe only gained in resonance as the global conflicts of the twentieth century brought with them a succession of horrors curiously anticipated by Wells' masterpiece. We view it now haunted by all-too-recent images of slaughter on an industrial scale, a hundred years after the guns were silenced on the Western Front of a terrestrial war that was supposed to end all such conflicts. Wells, who died in 1946, lived long enough to see his terrible vision of a city obliterated from above realised on a scale he could surely never have imagined when he first set pen to paper.
The BBC's new adaptation of The War Of The Worlds promises a fresh take on this unforgettable human story. In the spring of 2018, on a visit to Liverpool's Crosby Beach – eerily beautiful under a veil of April mist – Den Of Geek was given a glimpse of the latest reworking of Wells' classic. The technological side of the production is so complex that a separate feature's needed to do it justice: here, we talk to three of its lead actors about this version's increased emotional power.
Rafe Spall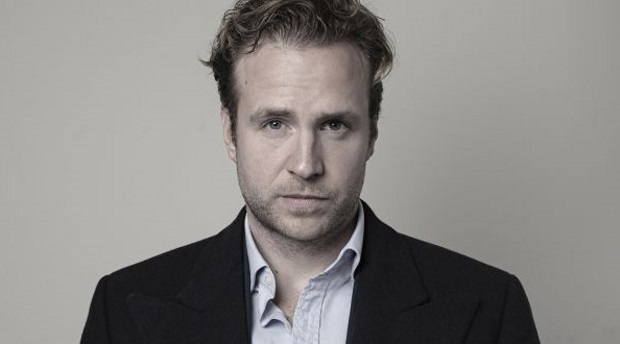 Wells' story of humanity's struggle to survive against seemingly insuperable odds has sometimes drawn criticism for its relative lack of characterisation, although many readers have been touched by its unnamed protagonist's desperate search for his wife. Screen versions of the novel have, understandably, introduced more personal drama, and this adaptation is no exception.
Rafe Spall takes the role of George, an unhappily married young man whose attempt to escape Edwardian society's social conventions with his lover, Amy, hits a major bump in the road. Yep, it's the Martians, playing gooseberry. As Spall puts it with tongue firmly in cheek, the aliens' sudden arrival is something of a 'buzzkill'.
Spall came to the project unsure of what to expect; a friend's remark that the famous Jeff Wayne musical version sounded 'rubbish' wasn't an ideal introduction. He was quickly won over by the opportunity to work with Robert Carlyle ('a hero of mine'), who plays the astronomer, Ogilvy, and by the script's immense social and political resonance for our own time ('tastefully and classily written, without cliché'). For him, the show's geographical setting in Edwardian England is 'neither here nor there'. Instead, he's fascinated by the echoes of the ongoing refugee crisis, and emphasises the chance this story offers for the audience to truly appreciate a human tragedy that can often seem 'abstract'.
Then, of course, there's the small matter of the creatures themselves. Working with a blank space where an alien should be is never easy, but Spall's developed an expression of 'shock, horror, terror and disgust, finely calibrated' to hit just the right note. After that, it's simple. 'I just do that face!' Martians, beware.
Eleanor Tomlinson
Eleanor Tomlinson plays Amy, a determined young scientist who's caught up in the carnage alongside her lover. On a tough day's shoot, she managed to find five minutes for a quick chat about the show and its production.
She views her character as a 'modern woman' in a time of change and gradual female emancipation. No 'damsel in distress', Amy's an independent character. In Tomlinson's words, it's an 'amazing part for a woman'.
Accustomed to shooting in adverse weather conditions during her stint on Poldark, Tomlinson's found her greatest challenge to be reacting to creatures she can't actually see. She's dealt with this by working closely with director Craig Viveiros to keep track of the aliens' movements in individual scenes, making good use of sophisticated apps created by the VFX team. She's a 'big fan' of Viveiros' work, and has found the opportunity to push herself in the role exciting.
Rupert Graves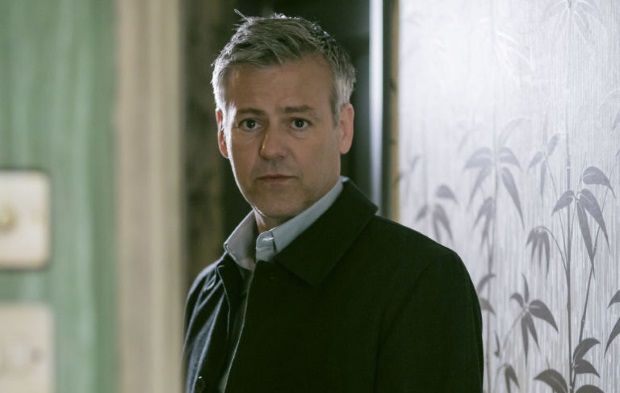 Rupert Graves is a man of considerable taste and discernment ('Den of Geek? Great name!'). He cheerfully admits that he'd forgotten much of Wells' novel after reading it years ago, but the name alone sold the project to him from the outset. 'You can't say no – it sounds so cool!'
His character, Frederick, is George's older brother: a pillar of Edwardian society, the old order made flesh. He finds the period aesthetic 'really interesting', and is intrigued by the 'rift in ideology between the two brothers', as the established orthodoxy fractures under the pressure of total war. Despite this, he shares Spall's view of the script's messages as timeless and enjoys the brothers' growing emotional closeness as the world they know crumbles around them.
Graves' enthusiasm for the aliens' depiction in this adaptation is infectious. Despite the difficulties of responding to empty space, he's impressed by the finished product: 'organic mechanical' beings, which 'look amazing', with their muscle and sinew rendered in metal. Another highlight of the production's been the opportunity to film in 'beautiful' Liverpool, with its host of imposing, period-appropriate civic buildings.
Conversation inevitably turns to Sherlock: no, he doesn't know anything about plans for more, but he's up for it if and when it happens. He doesn't discern much of Lestrade in Frederick ('…the body's the same?'), but, beneath the likeable Greg's 'oafishness', he does detect a certain shared morality, while flagging up Frederick's 'horribly right-wing views by today's standards.' Asked to sum up the show's appeal, he smiles broadly. 'The scripts are good!'