Features
The Walking Dead: Hilarie Burton Cast as Negan's Wife Lucille
Real life married couple Jeffrey Dean Morgan and Hilarie Burton will play fictional married couple Negan and Lucille for The Walking Dead season 10's extra episodes.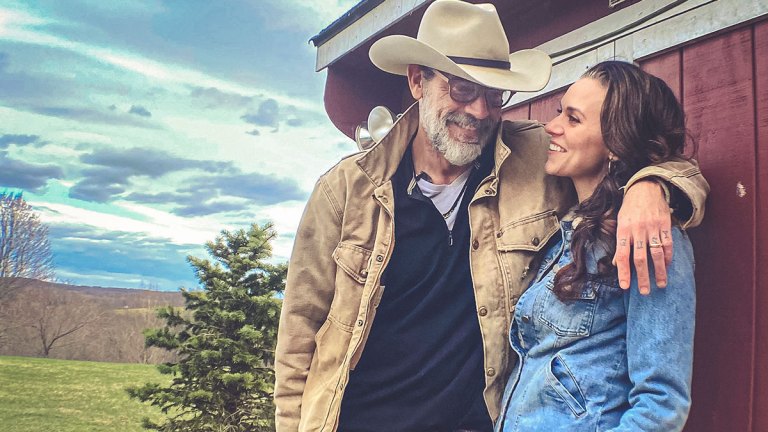 Did somebody say "Here's Negan"? If so, The Walking Dead certainly heard you and appears to be setting up season 10's six extra episodes to cover an important side arc from the comic series. As first reported by Comicbook.com and confirmed by the actress herself. The Walking Dead season 10 has cast Hilarie Burton as Negan's dearly departed wife Lucille. 
"Been pretty hard to keep this a secret," Burton tweeted. "But I love working with @JDMorgan. I love watching him become #Negan and take on that swagger. And I love the @TheWalkingDead family. They've been a part of our family for ages and I'm so grateful for their kindness."
In addition to being an accomplished actress in her own right, Burton is the real life wife of Jeffrey Dean Morgan, who plays Negan on the long-running zombie series. Burton has starred in shows such as One Tree Hill, Lethal Weapon, and Extant. Her husband, Morgan, joined the cast of The Walking Dead in the show's seventh season as iconic comic book villain Negan. The pair have their own socially-distanced talk show on AMC called Friday Night In With the Morgans.
Lucille is of course the name of the hulking Negan's beloved barbed-wire baseball bat. But as the "Here's Negan" miniseries of The Walking Dead comic reveals, Lucille was also the name of his wife prior to the zombie apocalypse. Negan (it's never revealed what his last name is … or if Negan is even his first name) loved his wife Lucille but in true Negan fashion cheated on her while she battled cancer. That dynamic sets up much of his response to the oncoming zombie doomsday.
According to EW, Burton as Lucille will appear in only one of season 10's six extra episodes, which are set to premiere sometime in 2021. This news certainly conforms to what Walking Dead showrunner Angela Kang has revealed thus far about the extra episodes. In speaking with Den of Geek prior to the season 10 finale, Kang said: 
"We're loving getting to dive into some of these characters in a really deep way. It all flows right into what we're planning for season 11. It's all in service of the story. Hopefully it will feel like these lead us right into those episodes and that we get to have fun along the way."
Given the difficult conditions of shooting amid a pandemic, these episodes will likely be heading in a more small, intimate route. And what better way to get the character-centric ball rolling than with a Negan origin story?