Features
The Umbrella Academy Season 3 Cast: Meet the Sparrows
The Sparrow Academy highlights the list of new characters introduced for The Umbrella Academy season 3. Here is what you need to know about the fresh crop of crime-fighters.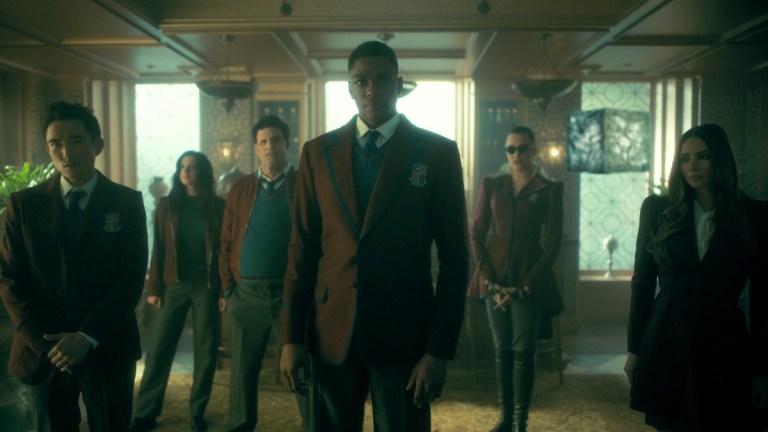 A TV show introducing some fresh faces is nothing new. Casting turnover is one of the ways that the medium is able to stay fresh, year after year. Still, there are normal casting tweaks and then there is what The Umbrella Academy is set to do in season 3.
Fans of the series will recall that, at the end of season 2, the Hargreeves children's time-meddling came back to bite them once again – this time in a particularly spectacular fashion. When Luther, Diego, Allison, and company arrived back to the "present" from their journey in 1963 Dallas, they discovered that a whole new team crime-fighting team was occupying The Umbrella Academy mansion.
Their former father Reginald Hargreeves announced this new team as the Sparrow Academy, and it featured five human silhouettes, one ominous looking cube, and the resurrection of the Umbrellas' own dearly-departed brother Ben. Suffice it to say, the Sparrow Academy will play a huge role in The Umbrella Academy season 3. They aren't the only new characters the show is introducing though.
Here is what you need to know about the new cast for The Umbrella Academy season 3.
Justin Cornwell as Marcus Hargreeves (Number One)
Marcus Hargreeves is to the Sparrows what Luther is to the Umbrellas…albeit a touch more respected. Here is Netflix's description of the character: "A charming, chiseled, colossus. Honest, virtuous, and demanding, Marcus keeps the family together. Graceful but lethal, calculated but compassionate, he is as smart as he is strong. Marcus is disciplined, rational and in control. He oozes confidence and leadership without ever having to raise his voice."
Raised in Cleveland, Ohio and Louisville, Kentucky (where he attended the University of Louisville), Justin Cornwell is an actor best known for playing young Jeronicus Jangle in Netflix film Jingle Jangle. He also had a major role in the CBS crime drama Training Day, which was cut short after the untimely death of his co-star Bill Paxton.
Justin H. Min as Ben Hargreeves (Number Two)
Yes, Justin H. Min and his character Ben have been a part of The Umbrella Academy since the very beginning. This Ben, however, is different enough to constitute an entirely new character. Here is what Netflix has to say about him: "This is not the sweet Ben we know and love.This Ben is a Machiavellian tactician, wrapped up in a pretty boy body with a rumbling inner-squid. Vicious, pragmatic, and hyper-vigilant— Ben is determined to gain his status as the leader at all costs."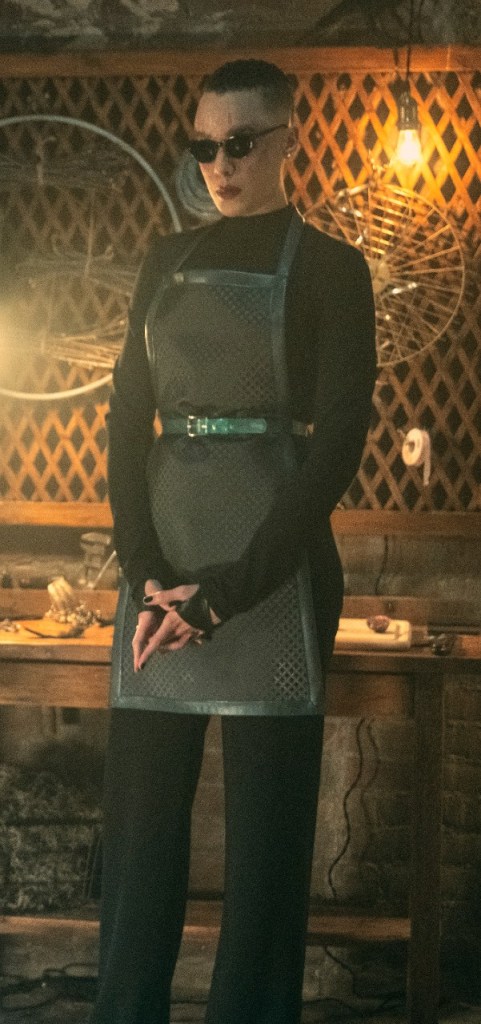 Britne Oldford as Fei Hargreeves (Number Three)
Adorned with a pair of enigmatic glasses, Fei has an affinity for ravens. Per Netflix: "Fei sees the world in a special way. She comes across as a misanthrope who would rather be alone than spend even a second with you. But truth be told, Fei wishes she had a friend. Most of the time, Fei is the smartest person in the room and willing to work things out. But if you cross her there's no looking back because Fei won't stop until the job is done."
Britne Oldford is a Canadian actress who has some TV roles of note under her belt including: Cadie Campbell on Skins (U.S.), Alma Walker on American Horror Story: Asylum, and Regan on Hunters.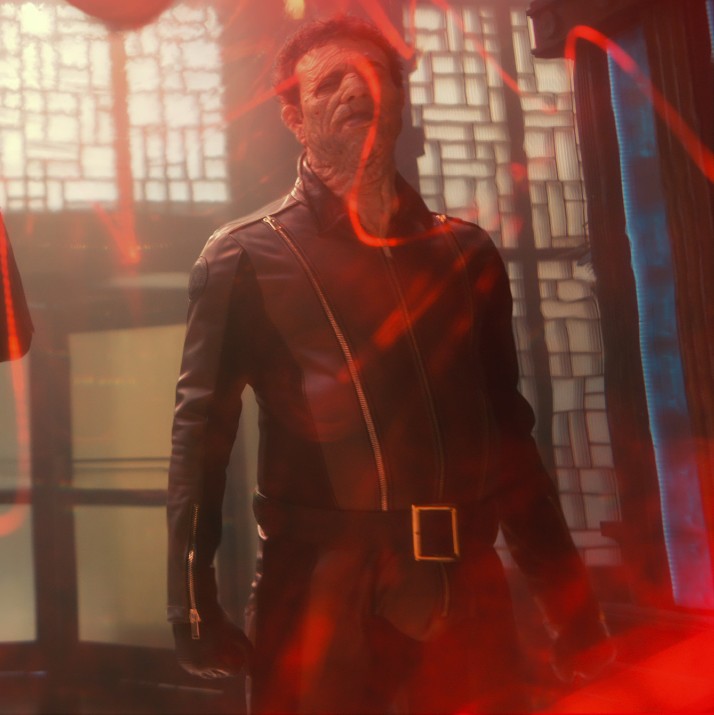 Jake Epstein as Alphonso Hargreeves (Number Four)
Due to the "I am rubber, you are glue" nature of his power, poor Alphonso looks like he has seen better days. The character's official description reads: "Years of crime fighting have left his face and body with countless visual reminders of his battles. To compensate, Alphonso is armed with a caustic and biting sense of humor. The only thing he likes better than verbally battering anyone foolish enough to get in his face, is a good pizza and a six-pack of beer."
Like Britne Oldford, Jake Epstein is another Canadian find for The Umbrella Academy, which films in Toronto. The actor is best known to TV audience's for playing Craig Manning in Degrassi: The Next Generation. He also appeared in Designated Survivor and Suits. But Epstein's a real powerhouse in the theater world, originating the role of Gerry Goffin in the Broadway production of Beautiful: The Carole King Musical and touring as Will for the first North American tour of American Idiot.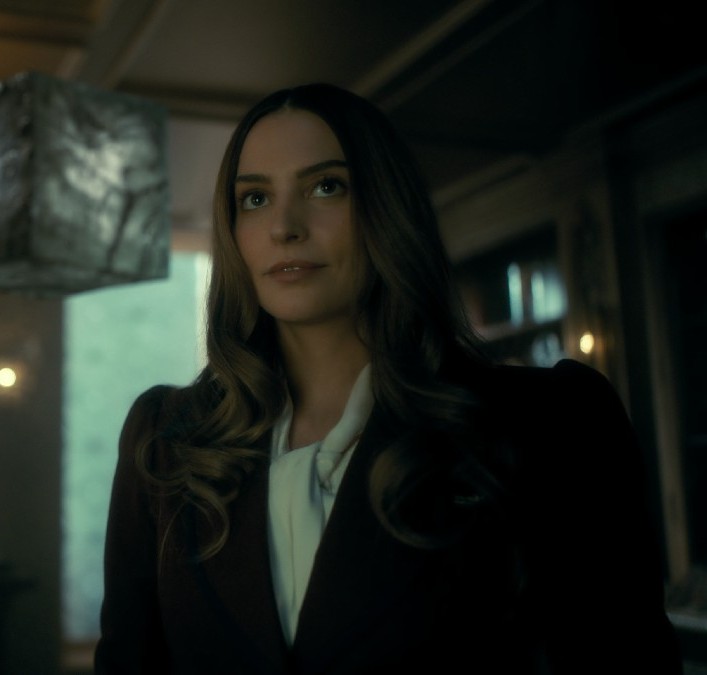 Genesis Rodriguez as Sloane Hargreeves (Number Five)
Number Five's counterpart on the Sparrow Academy could not be more different. Are we sure Reginald is numbering these kids correctly? Sloane's description reads: "A romantic and a dreamer who feels a higher cosmic calling leaving her eager to see the world and experience a life beyond her upbringing. But obligations to her family keep Sloane tethered to the Academy, as does her fear of crossing the family line. But Sloane has plans… and one day she might just be brave enough to act on them."
Born in Miami to a Cuban model and Venezuelan actor, Genesis Rodriguez has enjoyed a fruitful career as a bilingual actor. Her first substantial role was as Will Ferrell's love interest in Spanish-language comedy Casa de Mi Padre in 2012. She has also provided her voice to animated projects like Big Hero 6 and She-Ra and the Princesses of Power.
Cazzie David as Jayme Hargreeves (Number Six)
The Sparrows' Number Six appears to have more in common with The Umbrellas' Number Four, Klaus than their Number Six, Ben. Netflix's breakdown of Jayme Hargreeves reads: "Jayme is a loner hidden under a hoodie. She doesn't say much because she doesn't have to. Jayme has a fear-inducing snarl. Catch a glimpse of it, and you'll run across the street to avoid what follows. Smart and sharp as a knife, she spends most of her time hanging with Alphonso, her only friend."
Cazzie David co-created and co-starred in the 2017 web series Eight-Sixed. She later released a book of essays called No One Asked for This in 2020. She is best known in the public sphere for being the eldest daughter of Seinfeld and Curb Your Enthusiasm creator Larry David. Together the pair is the subject of one of the most "Father-Daughter aesthetic" Instagram posts of all time.
Sometimes nepotism is good maybe.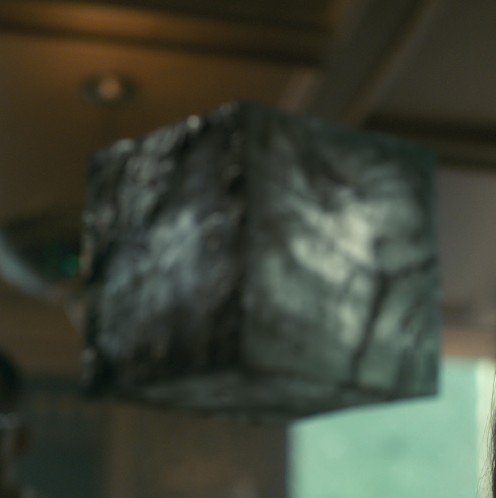 Existential Dread-Inducing Psykronium Cube as Christopher Hargreeves (Number Seven)
Last but not least of the Sparrows is exciting newcomer "Existential Dread-Inducing Psykronium Cube" as Christopher. As his name implies, Cubey is not an actor but a CGI creation. It's unknown if Christopher has any lines or need of a voice actor. Netflix's description of him reads: "Christopher is a telekinetic cube of unknown origin. He can turn the room freezing cold and induce paralyzing fear. He acts as the Sparrows' consulted oracle who hands out incredible advice and serves as the family mediator. Trustworthy, loyal, and is treated by the Sparrows like any other sibling, Christopher is a force to be reckoned with."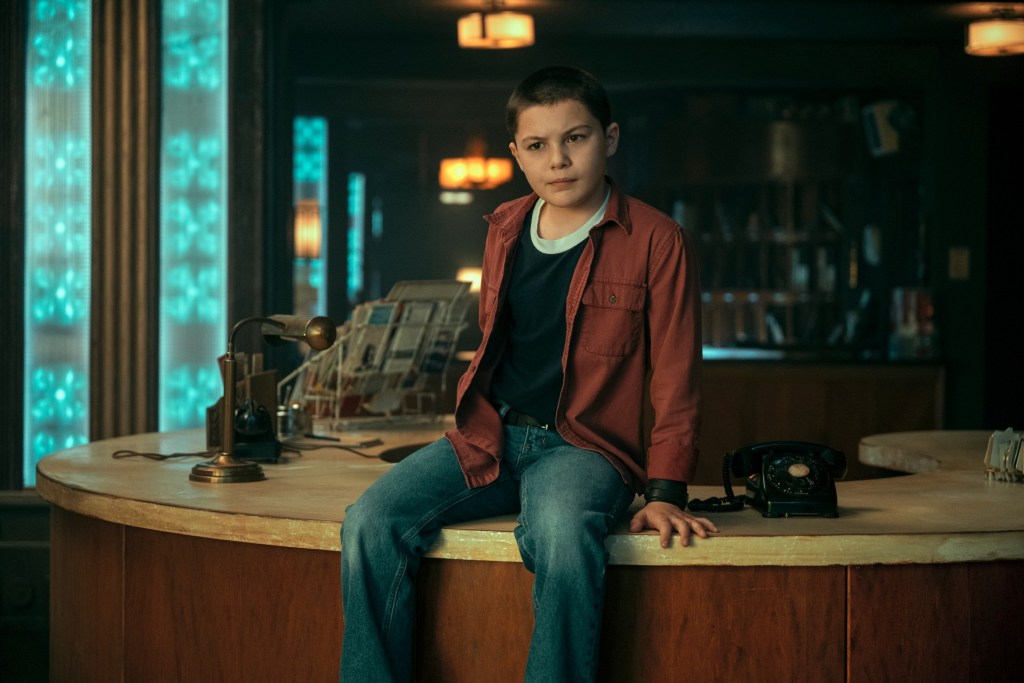 Javon "Wanna" Walton as Stan
There are not any details available for this new character other than that his name is Stan. The young actor chosen to play Stan, however, has had quite a busy start to his career. Javon "Wanna" Walton is both an actor and a boxer who is best known for his portrayal of Ashtray on Euphoria. Walton also had a major role in Prime Video's Utopia and voiced Pugsley Addams in The Addams Family 2.
Callum Keith Rennie as Lester Pocket
Like Stan, not much is known about Lester Pocket. Playing the new character though is a very recognizable TV veteran. Even if you don't know his name, you've likely seen Canadian actor Callum Keith Rennie in…well, something. Best known for playing villains, Rennie has popped up in everything from Battlestar Galactica to 24 to Jessica Jones (from which the photo above is taken).
All 10 episodes of The Umbrella Academy season 3 premiere Wednesday, July 22 on Netflix.